Looks like Britney Spears is expecting a girl.
The pregnant Chaotic star was spotted at Petit Tresor, one of Hollywood's chicest baby stores, loading up on designer infant clothes — all for girls. "I don't think it was a present for someone else," says our spy. "She was buying a lot."
Spears was shopping solo, buying French, Italian and British designer baby clothes, including items by Liberty and Petit Bateau, as well as some lesser-known lines, in sizes newborn to twelve-month-old. She was also stocking up on accessories, such as blankets and bibs.
A rep at the store confirms the story to The Scoop, but says that Spears didn't volunteer whether the shopping spree was for her baby or someone else's — and no one asked. "She was very private, and we respect that," says the rep. "And she was also very pleasant."
In the drink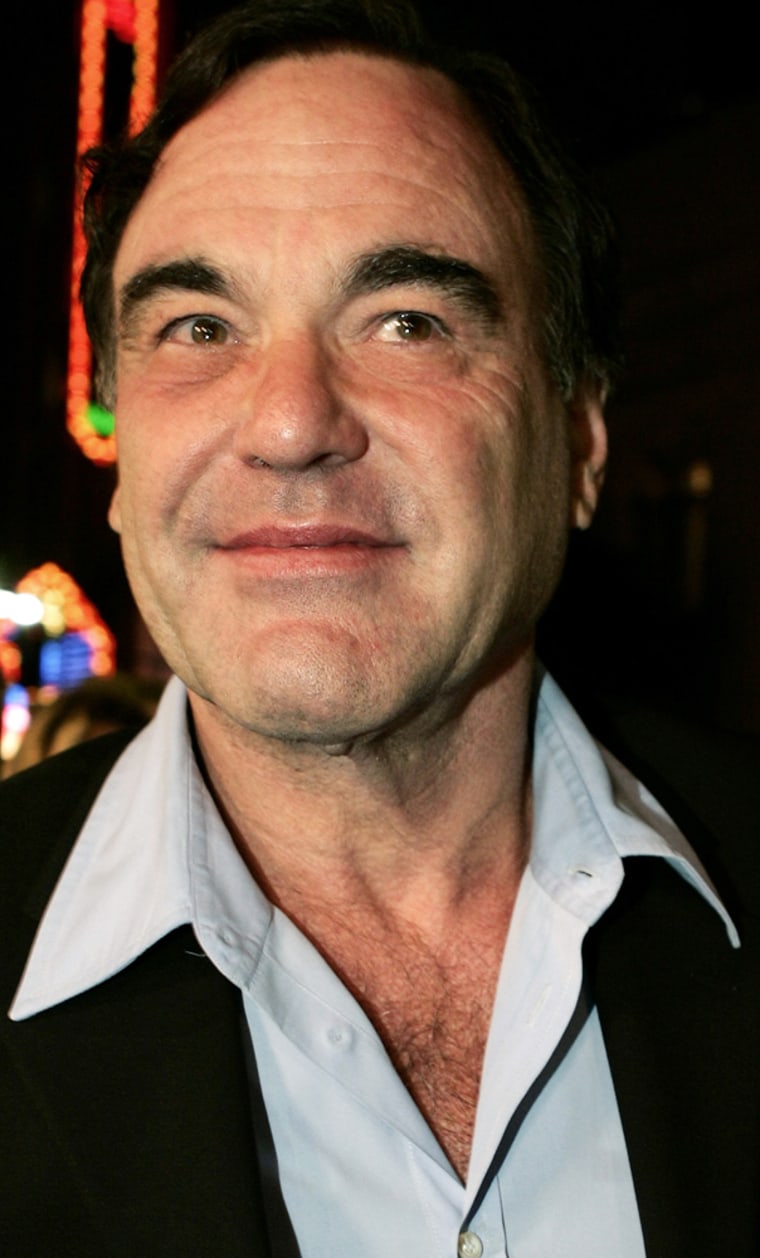 Oliver Stone has more woes on his hands than his recent drug bust; he has also incurred the wrath of Shirley MacLaine.
The new-age actress reportedly threw a drink in Stone's face when he asked about her sex life.
"I met Oliver Stone recently and he asked me if I still make love. I became so furious that I threw my glass of wine in his face," the "Terms of Endearment" star said, according to ContactMusic. "It's amazing how men think that women no longer have sexual desire once they reach their 60th birthday."
In fact, the 71-year-old MacLaine says she needs a younger man to keep her interested. "I'd never be involved with or attracted to a man my own age. He wouldn't be able to keep up with me," she said. "I need a man who is about 15 years younger than me — someone who is flexible and fun and energetic."
Notes from all over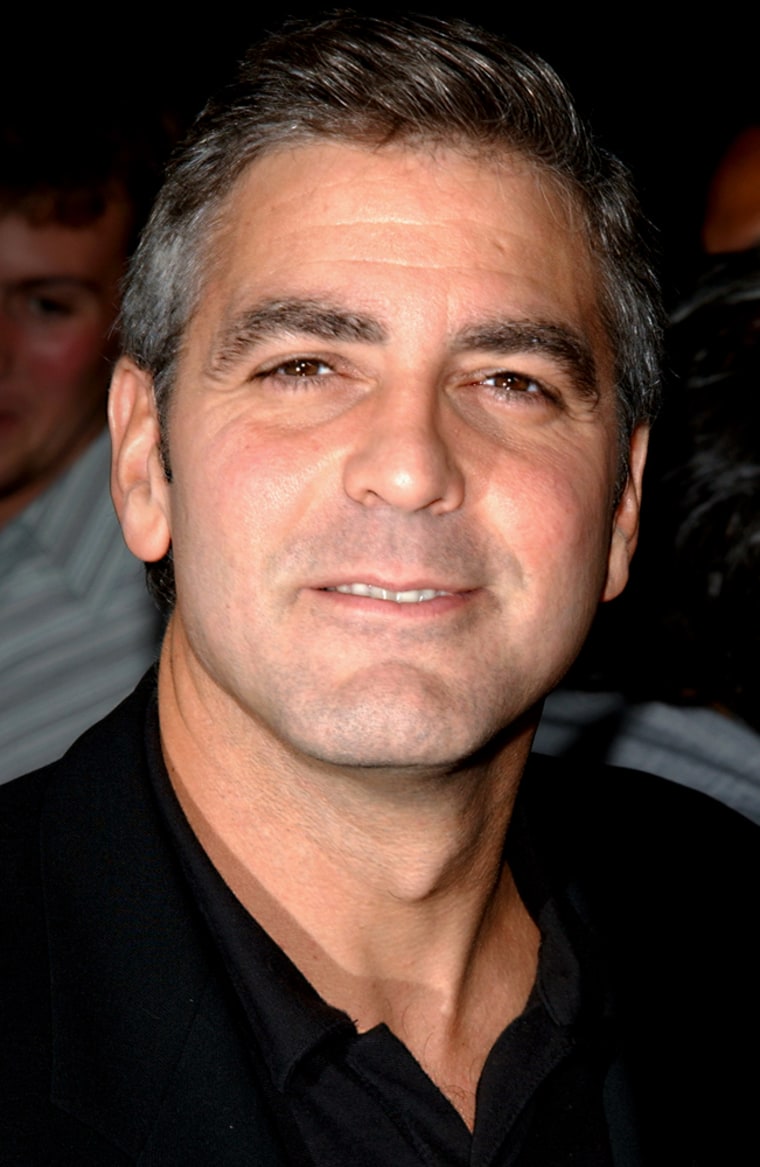 Vladimir Putin's wife hoped to visit George Clooney. Lyudmila, the wife of the Russian president, recently visited Italy in a cultural-exchange program between the two countries, and expressed interest in dropping in on the villa in Como owned by the "Ocean's Twelve" hunk. "She also asked which villa belonged to George Clooney,"the mayor of Como told the Moscow Times. "Richard Gere is in the area in these days, and some newspapers wrote that he was likely to stop at Clooney's villa. She was interested in that as well," he said. Clooney's rep tells The Scoop that the two didn't meet.  . . .The Kabbalah Centre has been promoting its energy drink using Ashton Kutcher's name, but a source tells the Scoop that that trendy religion doesn't have permission to do so.  . . . The Katie Holmes sympathy brigade has already formed. In the wake of her rumored engagement to Scientology devotee Tom Cruise, cynics are hawking  T-shirts, coffee mugs and other memorabilia emblazoned with the words:"Free Katie."
Mondays through Thursdays on MSNBC.com