A new set of stamps featuring illustrated scenes from each of Jane Austen's six novels went on sale Thursday throughout the United Kingdom to mark the 200th anniversary of the author's classic novel, "Pride and Prejudice."
In addition, all mail sent from Chawton, the village where Austen spent her final years, and Steventon, where the author was born, will bear a special postmark for a week, according to a statement released by Royal Mail, the British postal service.
The postmark, "Do anything rather than marry without affection," is a quote from "Pride and Prejudice."
"When you think of great British authors, Jane Austen inevitably comes to mind. Her novels have contributed immeasurably to British culture over the last two centuries," Royal Mail spokesman Andrew Hammond said in the release. "New generations continue to fall in love with her work through television and film adaptations, as well as, of course, the books themselves."
Two first-class stamps will feature illustrations from "Pride and Prejudice" and another Austen classic, "Sense and Sensibility." Images from "Mansfield Park," "Emma," "Northanger Abbey" and "Persuasion" finish out the set. Each stamp depicts original artwork commissioned by the Royal Mail.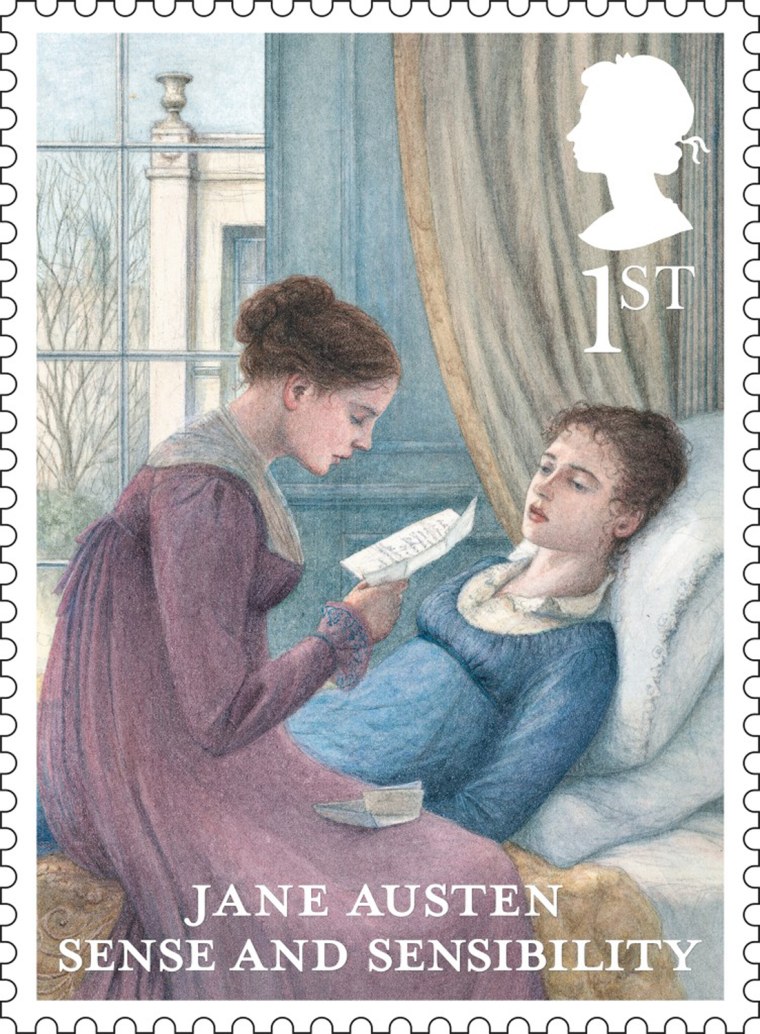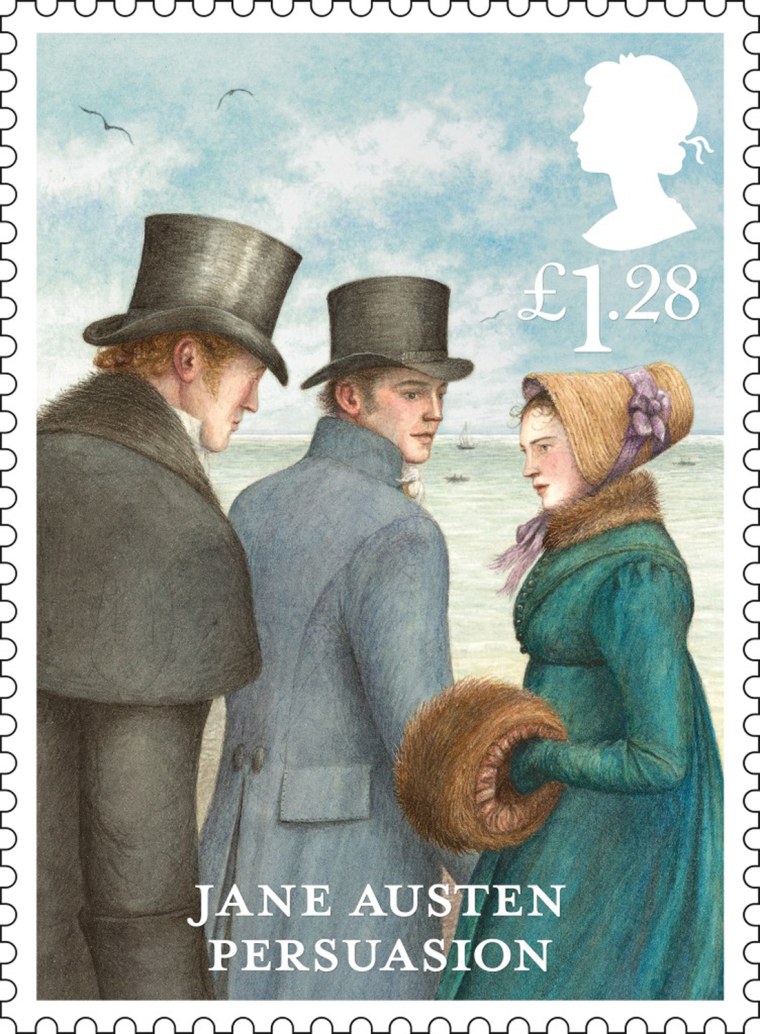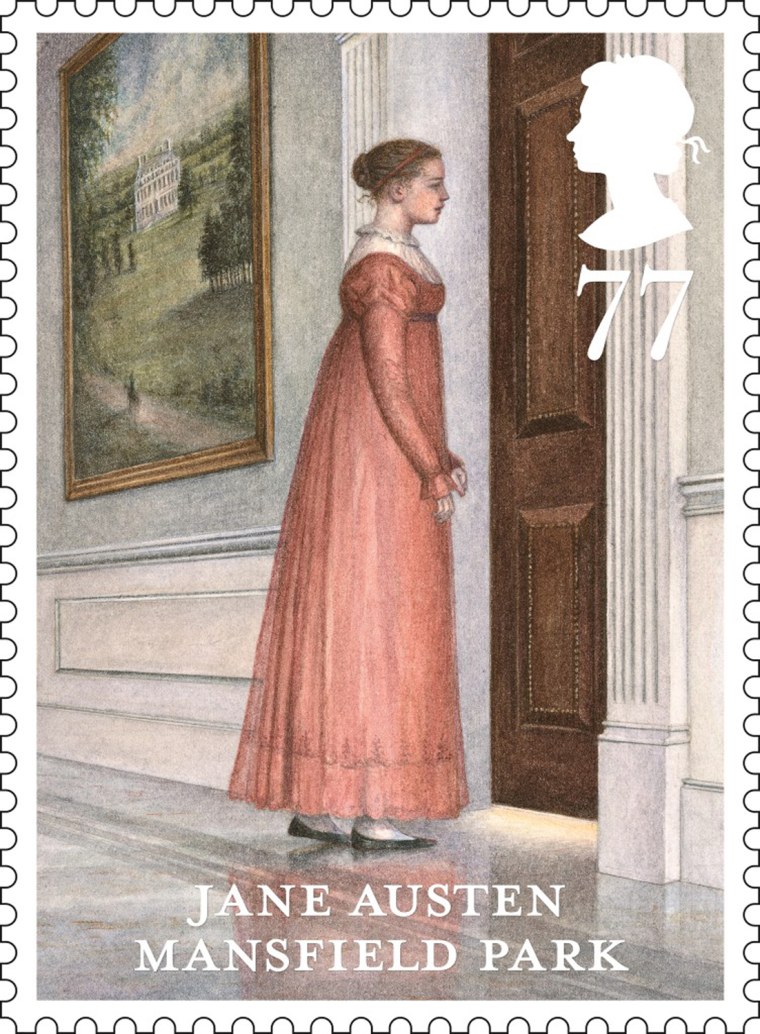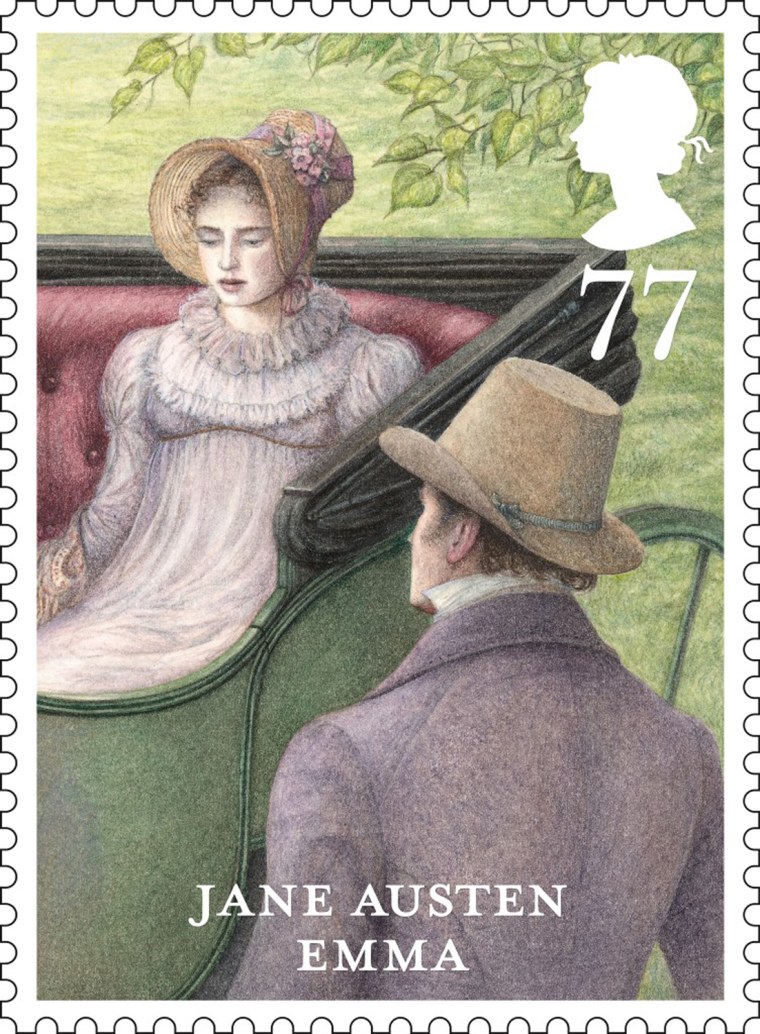 Read more:
Jane Austen tourism booms as 'Pride and Prejudice' turns 200
James Bond goes back to the '60s in new novel
Chelsea Clinton on Judy Blume's impact on her childhood