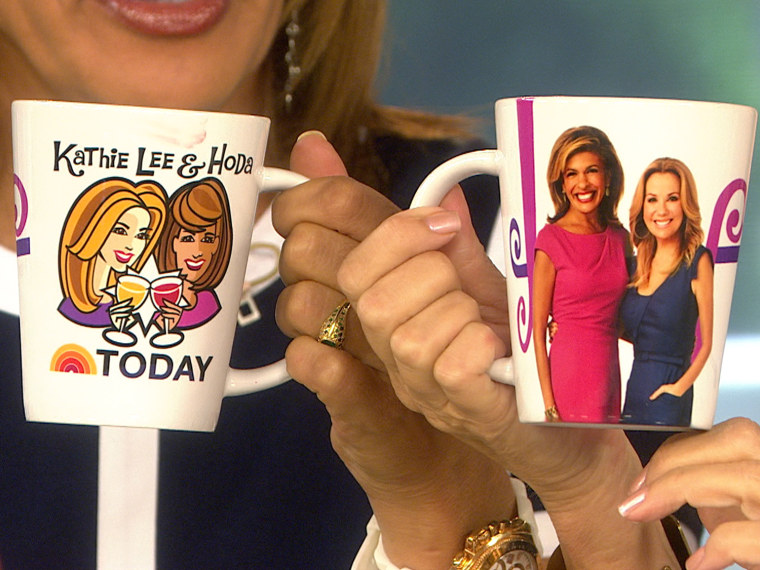 Let's toast with some Champagne! Kathie Lee and Hoda have new mugs!
The ladies toasted themselves with brand new versions of their own images today (a little cartoon KLG and Hoda on one side, and photos on the other). Drinking in the morning is way more fun when you're doing it from a vessel with your own face on it.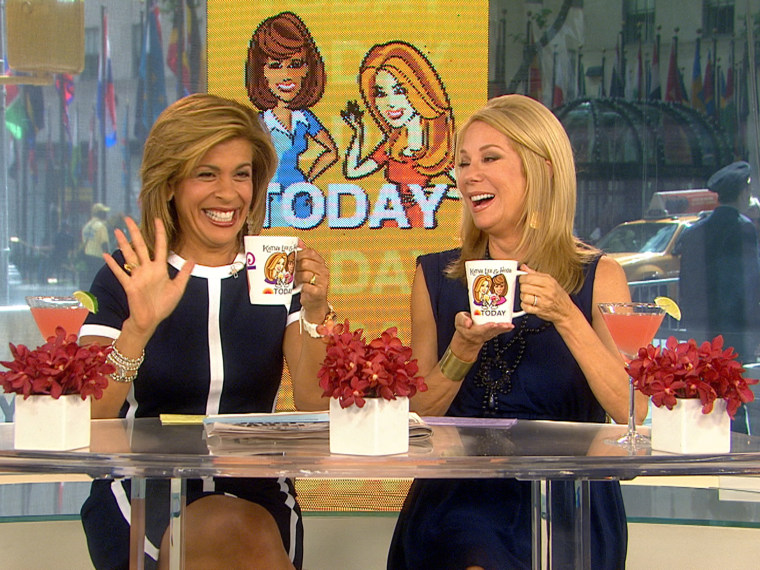 They're not available at the NBC Experience store (soon we promise) and  KLG "heard a rumor" that they'll be available online soon. She was drinking diet iced tea out of hers, but you can put whatever you want in there. No judgment.
Julieanne Smolinski is a TODAY.com contributor who drinks from a bedazzled KLGH chalice.
More: Jimmy Fallon writes thank-you note to Kathie Lee and Hoda