No, he didn't tie the knot with Angelina Jolie, but Brad Pitt did manage to be the star attraction at a wedding in England last week.
Pitt happened to be staying at the hotel where a British couple was holding their wedding reception on Sept. 13. According to a report in the Maidenhead Advertiser, Abi and Daniel Lingwood, the bride and groom, saw the actor in the bar at the Stoke Park Hotel and couldn't pass up the opportunity to say hello.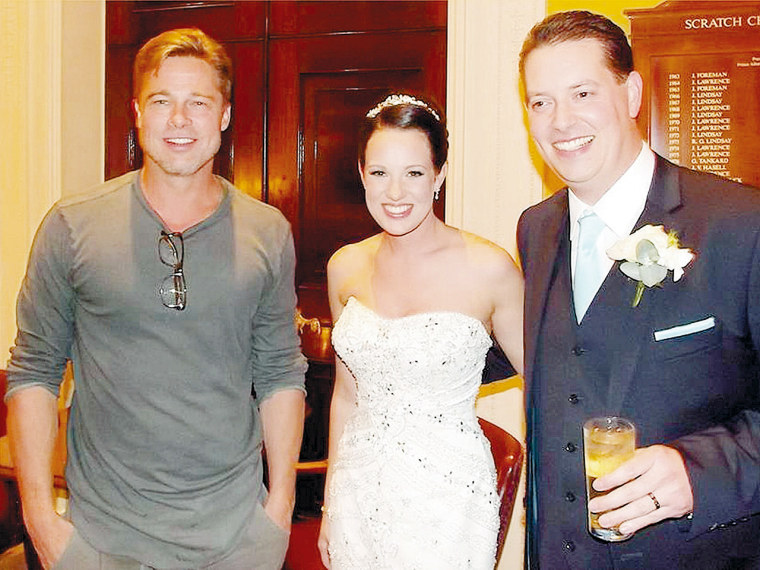 "My husband said to me Brad Pitt was at the bar and you have got to come with me so he dragged me across the hotel," Abi, 28, said. "I thought he was joking."
She also said the encounter caused quite a stir among guests. "The girls were going wild and mental so Brad and the people he was with went upstairs to a room for their meeting."

Pitt is currently in England working on the World War II drama "Fury" and was filming at a studio near the hotel.
The bride says Pitt, who posed for a picture with the newlyweds, said "lovely things like congratulations" and told her that she looked nice in her dress. She said the meeting capped off an already "amazing" day.