Fans who long to see the old gang from "Beverly Hills, 90210" hang out at the Peach Pit again still have reason to hope!
Sure, the hit teen drama went off the air 17 years ago, but according to one West Beverly graduate, a revival reunion isn't out of the question.
Jennie Garth, who played Kelly Taylor on the series, visited TODAY Monday morning and told her self-professed superfan — our own Jenna Bush Hager — that "there is always a chance."
After all, there have been other chances beyond "Beverly Hills" in the past, and she's taken them.
Her character first branched out briefly for a stint on the spinoff show "Melrose Place" back in the '90s, before returning to her old zip code for the sequel series "90210" in 2008.
And the time could be ripe for another return.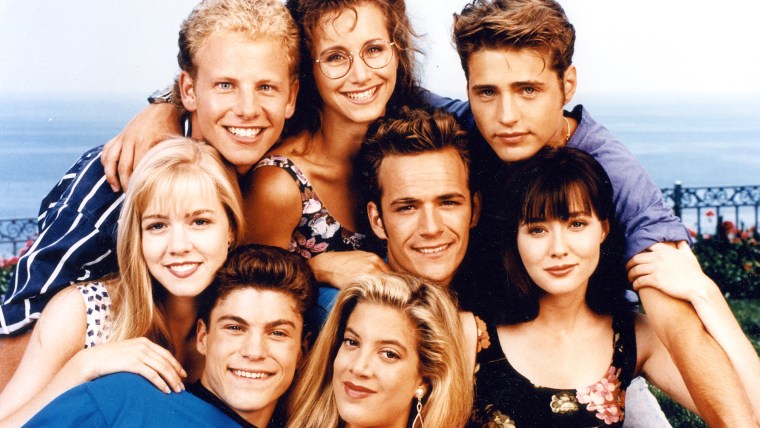 "Everybody wants to see that now," she said. "I love reunions, so I wouldn't be opposed to that."
And she's not the only one on board with the idea!
Luke Perry, who played Kelly's on-again, off-again love interest Dylan McKay, told TODAY he's ready, too.
"We have talked about it recently," Perry revealed during a January stop to Studio 1A. "I very much would be interested in doing it this time."
But until it actually happens, Garth has her own backup plan.
"I have my own reunions all the time with Tori (Spelling)," she said of her former co-star. "She and I are very close friends. We're working on a show together right now, developing something."
Fans will just have to wait and see what that turns out to be.