/ Source: msnbc.com contributor
Many Academy Award categories are easy to predict. If you're a best actor nominee who played a character with a physical or mental affliction (Daniel Day-Lewis in "My Left Foot," Dustin Hoffman in "Rain Man"), your odds are good. If you're a best actress nominee who played a character with the physical affliction of being less attractive than you are (Charlize Theron in "Monster," Hilary Swank in "Boys Don't Cry"), you should consider writing an acceptance speech.
The category of best actress in a supporting role, as it is officially known, is much harder to call. Winners in this category range from redoubtable character actors getting the award to cap off their careers (Judi Dench in "Shakespeare in Love") to ingenues on the rise getting the award as their (possibly temporary) A-list coronation (Angelina Jolie in "Girl, Interrupted") to comic actresses getting a bone thrown to light-hearted performances amid the usual glut of epic dramas and edifying biopics (Whoopi Goldberg in "Ghost") to…um, children (Tatum O'Neal in "Paper Moon," Anna Paquin in "The Piano"). More often than any other, best supporting actress is the category that spoils your perfect Oscar pool ballot: there is, after all, a reason that Marisa Tomei's win for "My Cousin Vinny" is still the subject of a persistent urban legend implying that elderly presenter Jack Palance read the wrong name. This category is, in short, a total crap shoot.
But what of the crap we're shooting this year?
Sarah D. Bunting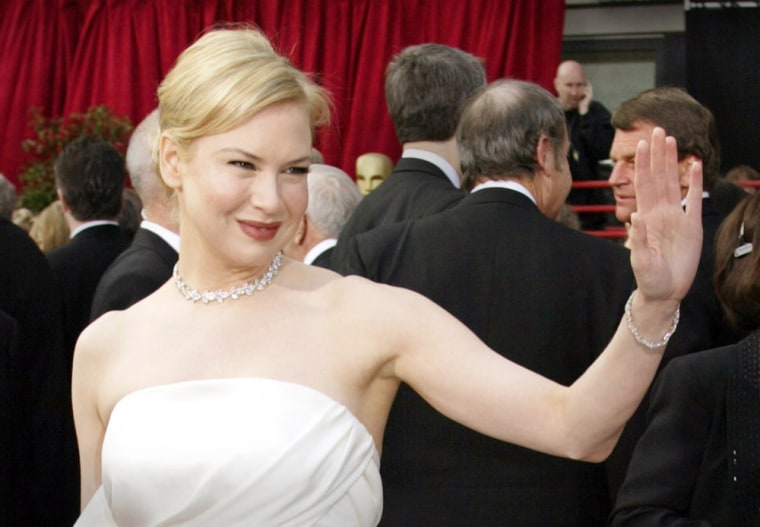 No matter who wins, it's got to be an improvement over the crap that got shot last year in this category. Renée "The Sultan of Squint" Zellweger? Oy.
But the Zellweger win didn't come out of left field; going into last year's awards, it was possible to rule out a few nominees. Marcia Gay Harden wouldn't win, because she'd won before, and she'd phoned in a tic-y, annoying performance in "Mystic River." Neither would Patricia Clarkson, because "Pieces of April" wasn't marketed serious-mindedly enough and few people saw it.
That left three contenders, so, using the Unifying Crap Shoot Theory of the BSA category, I picked Shohreh Aghdashloo to take it for "House of Sand and Fog." The Academy wants us to think that it's hip to the smaller-budget critical faves, and handing statuettes to those movies in the lesser acting categories is a great way to acknowledge those films, especially in a year when Tolkien was running away with everything else — like personal hygiene. Yeah, I said it.
Tara Ariano
I did pick Zellweger to win (did I mention that I won my Oscar pool last year? Because I totally did), because the entire "Cold Mountain" production was crammed full of previous Oscar nominees and winners, but got shut out of best picture. The Academy loves to spread the wealth around to a bunch of movies, which meant that every category that "The Return of the King" wasn't nominated in would probably go to a different film, which ended up being the case, by and large. And you're absolutely right to observe that best supporting actress is a category historically noted for its bone-throwing; it's like the best screenplay award in that respect.
Plus Zellweger did that crazy corn-pone accent, and had to do it opposite the woman to whom she'd lost best actress the previous year, AND had to suffer the indignity of showing up to the Oscars with the "Bridget Jones" weight that she just will not admit makes her look really good. For her to get the award was half for her performance and half for all the crow she had to eat in even getting it.
Sarah
Hey, Tara – can you remind me how you did in the Oscar pool last year? Because I forget.
Just kidding. But riddle me this, Batman — how is "doing" a corn-pone accent award-worthy when she's from Texas in the first place?
I mean, I'll defer to your expertise. I have to; Aghdashloo didn't win — not that I felt all that confident about my choice in the first place. But this year, I can't eliminate anyone from the slate beforehand; I think they've all got a decent shot at it.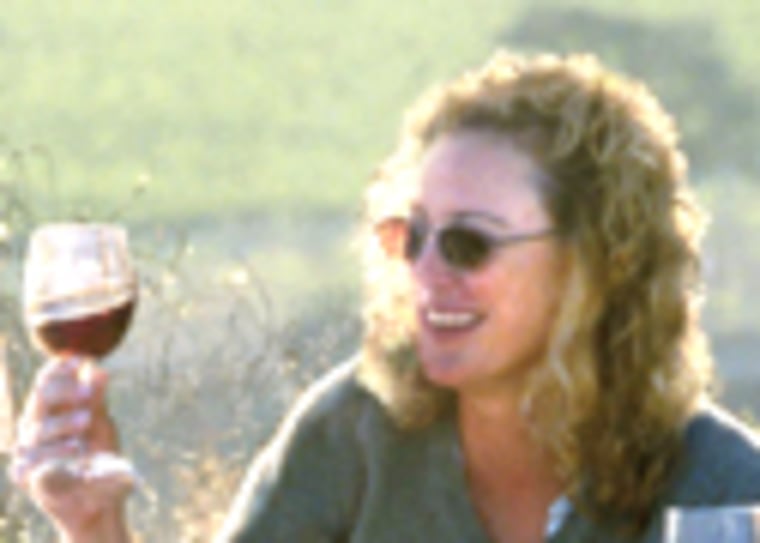 With that said, I'm actually going to use the same reasoning for my pick this year. Academy voters can feel smart and in-crowd about liking "Sideways," and they might also feel a little guilty about dissing Paul Giamatti on the best actor tip (not that he would have won, but still), so I think they'll give "Sideways" as many trophies as they can. Virginia Madsen did really nice work in that role, and it's a comeback for her in a way it isn't for the others.
Will I swoon in surprise if Cate Blanchett wins it instead? Hardly. But I think it's Madsen's.
Tara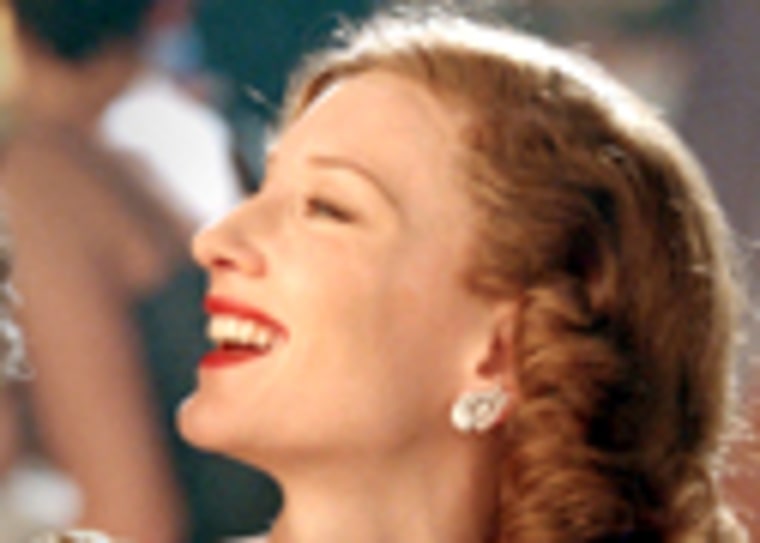 I will swoon in surprise if Cate Blanchett wins. I think she's bad-ass, but what she had in "The Aviator" wasn't so much a role as a gimmick. "But it was an interpretation of Hepburn, not an impersonation!" say the critics. Y'all, please. You can say that about, like, Alan Alda's performance as Ralph Owen Whatever, since no one alive still remembers what he actually acted and sounded like, but we're all familiar with Katharine Hepburn. They might as well have cast Martin Short.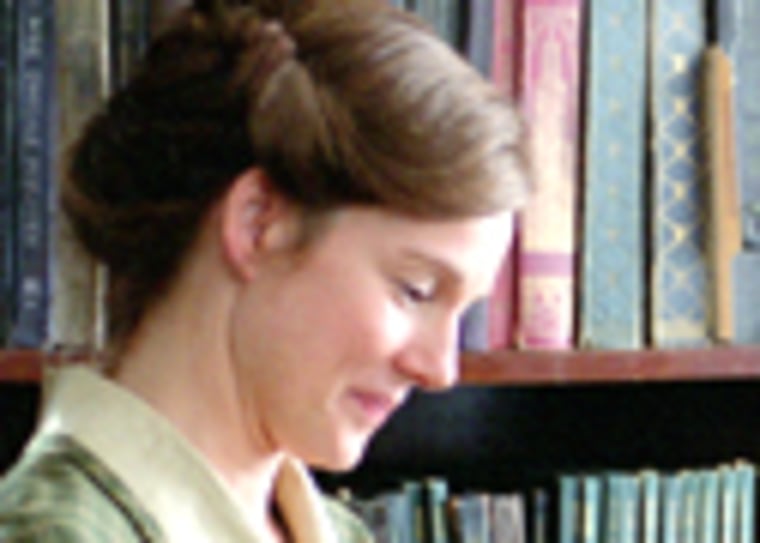 I think Madsen was great, but while Oscar loves to nominate comeback kids…well, Diane Lane didn't win for "Unfaithful." We can rule out Laura Linney because her movie got wildly mixed reviews, and she'll get nominated again. And Sophie Okonedo — this year's Aghdashloo — was great in her role, but there's very little to it, really.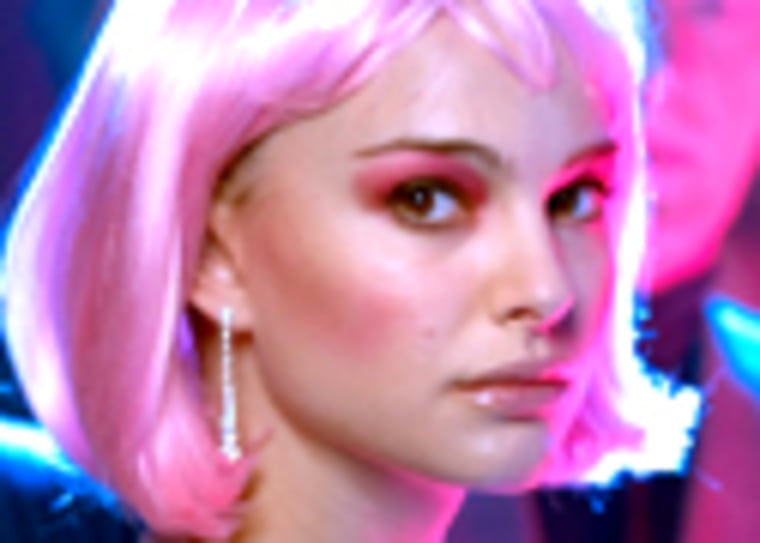 My pick to win it is Natalie Portman. She's young. She's cute. This would be her A-List coronation. The Academy has a long tradition of rewarding hookers with hearts of gold (see: Mira Sorvino in "Mighty Aphrodite"); Portman's Alice is a stripper, true, but…close enough.
Sarah
Portman is actually my second choice, and I had a hard time picking between her and Madsen; I usually hate Portman's work, but she was great in "Closer" and she did win the Golden Globe for the role, so I don't think she's a bad call either.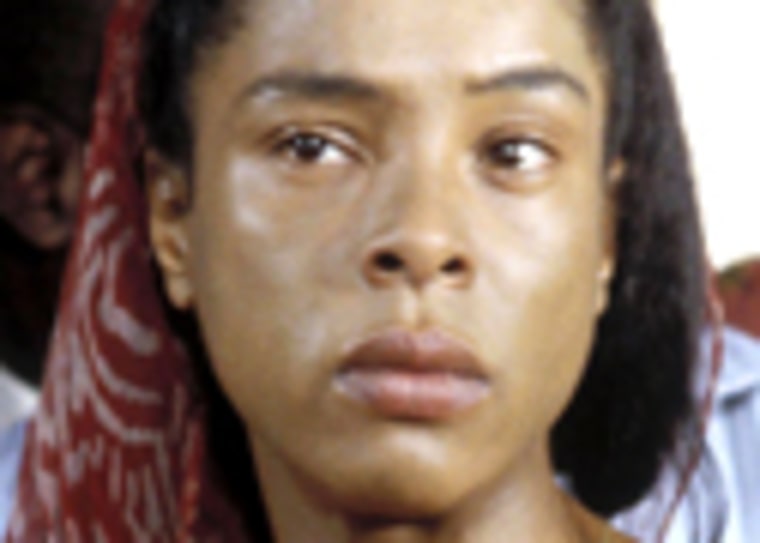 And I hear you on Lane not winning, but she used to work with Coppola, at least, and Richard Gere was in "Unfaithful," which is kind of an automatic elimination awards-wise. The Academy made an exception for "Chicago," but I can't see it happening again.
"Sideways"? Gere-free. I still think it's Madsen.
Tara
Oscar pools won by T-Bone: 1.
Oscar pools won by Buntsy: 0.
Sarah, I'm not saying you're ignorant when it comes to such matters. I'm just saying that the people need to consider which of us has a track record, and which of us has a CRACK record. (YOU.)
Sarah
Sigh.