Around Oscar time, when you hear, "It's an honor just to be nominated," believe it this time — at least when it comes from the four candidates in the category of best actor in a leading role who don't have the last name "Foxx." It appears the honor alone, and some delicious chow at the Governor's Ball, will have to suffice.
No other nominee in recent memory in any category seems to have such a vise grip on the statuette as Jamie Foxx does this year for his turn as soul legend Ray Charles in "Ray." From the first buzz after early screenings, it's been a one-man race. None of the others need bother wasting paper by composing an acceptance speech.
In a way, it's too bad. Foxx is uncanny and memorable, to be sure. But the category is crammed with wonderful performances. Clint Eastwood is getting some of the best reviews of his career for his role as boxing trainer Frankie Dunn in "Million Dollar Baby." Despite early skepticism that he wasn't right for the part of Howard Hughes, Leonardo DiCaprio more than met the challenge in "The Aviator." Johnny Depp played writer J.M. Barrie with intelligence and restraint in "Finding Neverland." Don Cheadle is extraordinary as hotel manager Paul Rusesabagina in "Hotel Rwanda."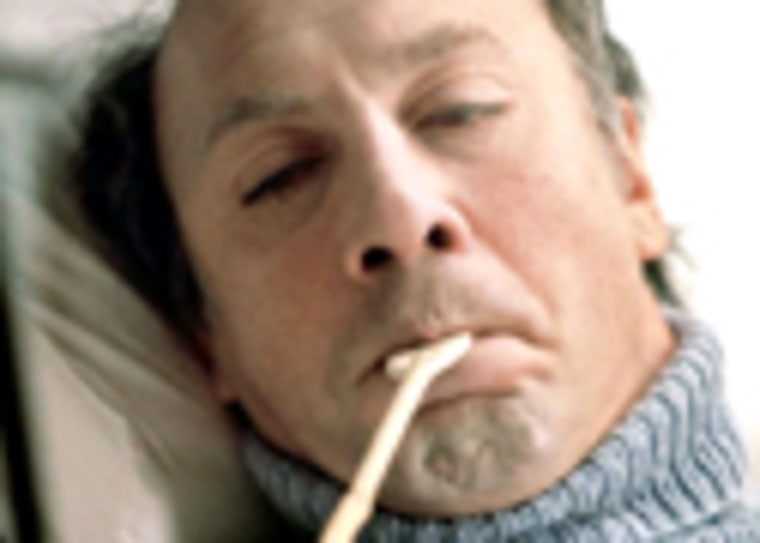 In fact, the category is so formidable this year it forced out another highly deserving hopeful, Javier Bardem, who was astonishing in "The Sea Inside" as Ramon Sampedro, a quadriplegic who fought the Spanish courts for the right to die. Bedridden for most of the picture, Bardem's performance was one of the great and underappreciated achievements of all 2004 releases.
But Foxx's standing as the rabbit in this race is certainly well-deserved. His is not a performance accomplished by the mimicking of mannerisms or speech patterns. A trained classical pianist himself, Foxx captured Charles' spirit. He brought layers to the part, as convincing as a determined businessman as he was as a passionate singer of rhythm and blues, as well as a lover, a friend, a musician, a star and a father.
Could someone spoil Foxx's party?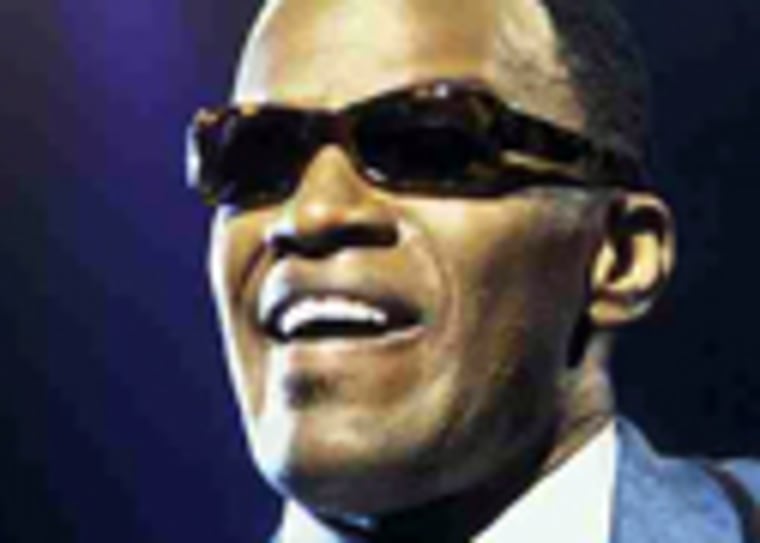 Foxx is a 4-5 favorite to win as best actor (he's also nominated in the supporting category for "Collateral") according to one Vegas oddsmaker, 1-2 by another.  If he doesn't win, it'll be one of the biggest temblors to hit Tinseltown in Oscar history.
But just for laughs, let's consider the most likely gentleman to spring an upset.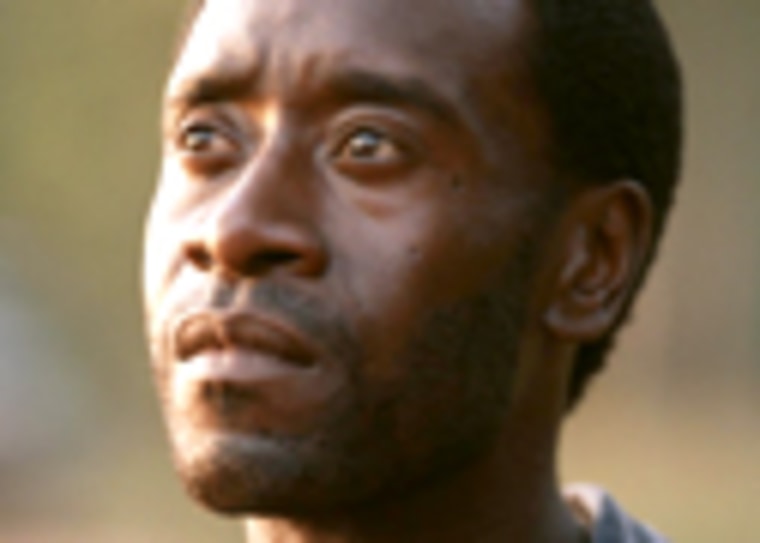 Of the five nominees, Cheadle is the greatest longshot. As usual, it has nothing to do with the quality of his performance and everything to do with the capricious factors associated with perception in Hollywood. Of the five pictures named in this category, it is likely that fewer Academy voters saw "Hotel Rwanda" than the others. It is a true-life account of the actions of a hero who saved over a thousand Tutsis refugees during the Rwandan massacre. But some voters may have skipped it, believing it would be graphic and disturbing rather than moving and inspirational.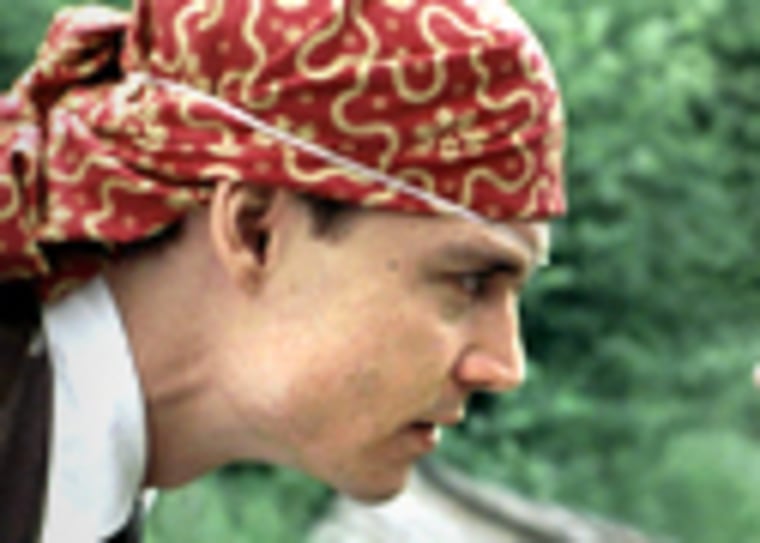 "Finding Neverland" also was highly regarded, but seems to have been overshadowed by films with more momentum, especially "Million Dollar Baby" and "The Aviator." Depp is definitely a darling of the Academy; he was nominated last year for playing Jack Sparrow in "Pirates of the Caribbean," a rare acknowledgement of a comic portrayal.  His understated showing in "Neverland" serves him well as an also-ran, but doesn't possess enough muscle to catapult him into frontrunner status.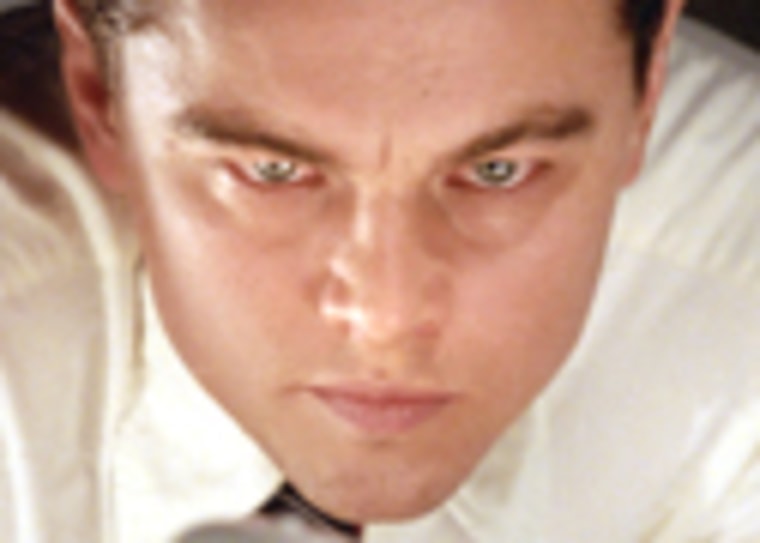 This is DiCaprio's second nomination. He was also tabbed in 1993 in the supporting category for "What's Eating Gilbert Grape." His performance in "The Aviator" is one of depth and honesty. He has a viable shot at Oscar. If there is a knock, it is the one leveled at "The Aviator" as a whole, and indeed at many of Martin Scorsese's films: that audiences have a hard time forming an emotional attachment to the main character.
In this particular case, the charge is particularly ludicrous given the man at the center of the story. Hughes was an obsessive-compulsive, a maverick and a lone wolf. People who knew him the best found getting close to him an ordeal. Both Scorsese, DiCaprio and screenwriter John Logan did a brilliant job of capturing the essence of the man. Yet he is still a character kept at several arms' lengths from moviegoers, and that sometimes results in being impressed by an actor's performance but not moved by it.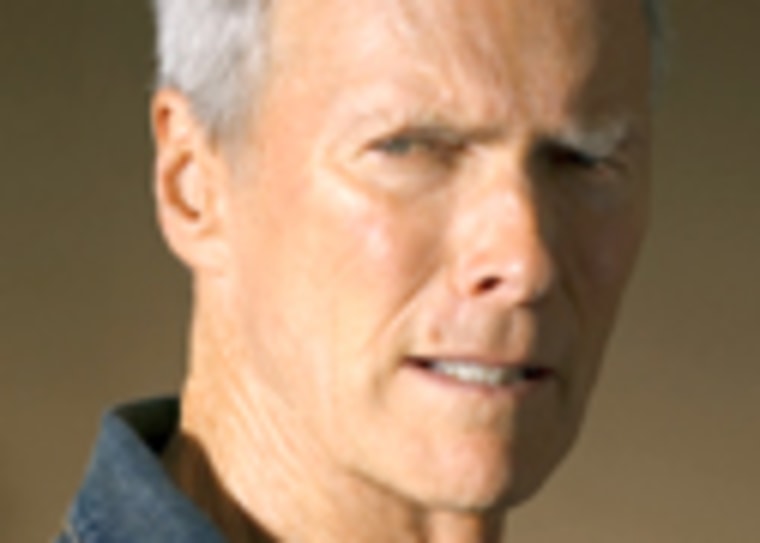 That leaves Clint. He has a few things going for him, not the least of which being his incredible body of work. As an actor, he is probably best known for playing Harry Callahan in the "Dirty Harry" pictures, and as The Man With No Name (although he did have one) in the Sergio Leone Westerns. Despite his illustrious career, he was only nominated for an Academy Award in an acting category once before, in 1993 for "Unforgiven." He lost out to Al Pacino in "Scent of a Woman," but that film did bring him Oscars for best director and best picture.
Academy voters could reward the 74-year-old Eastwood with an Oscar for best actor to observe his body of work and admit that his talents as a thespian extend far beyond macho guys with guns. And it would acknowledge a performance in a picture that the Academy usually leans toward, one done with elegance and poignancy and that packs an emotional wallop.
But the more likely scenario would be to hand Oscars to Clint again for best director (although there is a considerable sentimental push in that category for Scorsese, who has never won) and best picture.
It appears this Oscar is Jamie Foxx's to lose. Rather than prepare speeches, the other four nominees might think about pooling their considerable talents and helping Foxx with his.