To channel the 1990s for Halloween on the plaza, the TODAY anchors needed a lot of help. After all, there aren't Jerry Seinfeld puffy shirts and Urkel sweaters lying around Studio 1A.
Jenna Bush Hager went behind the scenes to see how Matt Lauer, Al Roker, Carson Daly, Savannah Guthrie, Tamron Hall, Willie Geist, Kathie Lee Gifford and Hoda Kotb transformed into '90s icons to celebrate Halloween on Monday.
Often called a Jerry Seinfeld look-alike, Matt decided to embrace the comparison and become Jerry circa 1993. Matt donned the famous puffy shirt that got Jerry mocked by TODAY's Bryant Gumbel for looking like a pirate during the classic episode.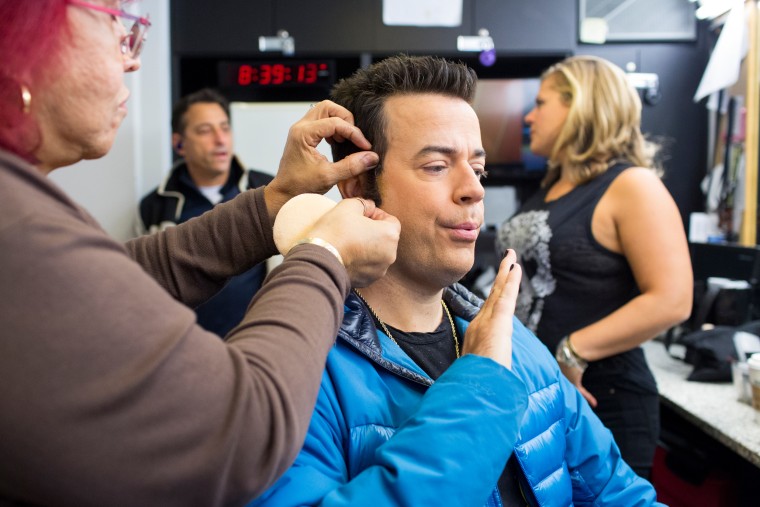 "The lines will come easily, I'm gonna study the script,'' Matt said. "But I've got to tell you Jenna, the older I get and the less hair Jerry has, people on the street tell me all the time, 'You look just like Jerry Seinfeld.'"
"Not that there's anything wrong with that,'' Jenna quipped.
Savannah, who is pregnant with her second child, decided to flash back to the famous "Vanity Fair" magazine cover featuring a naked and pregnant Demi Moore.
Jenna only had one question when it came to Savannah's costume.
RELATED: Where were you in '92? TODAY anchors share their amazing '90s photos
"Are you going to be naked?" Jenna said.
"I don't even want to see me naked!" Savannah said. "I wouldn't do that to the viewers of America!"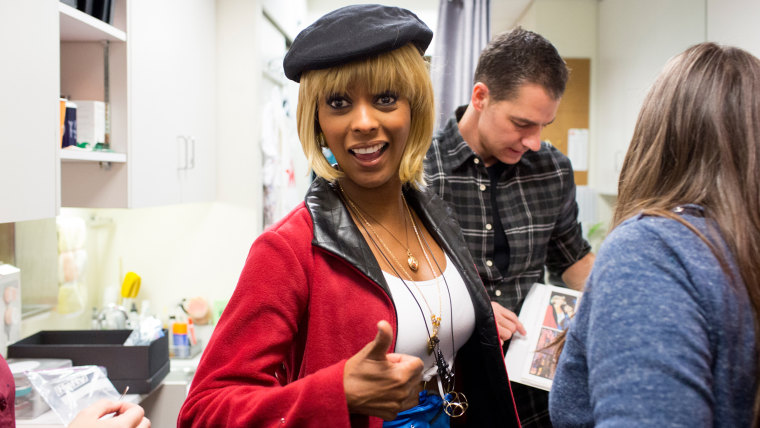 Just like Matt, Al went the 1990s sitcom route, becoming the famously nerdy Steve Urkel from "Family Matters." Alas, Al admitted he doesn't know how to do the Urkel dance.
Two TODAY anchors who were all about dancing on Monday were Tamron and Willie, who played the roles of Uma Thurman and John Travolta from their famous dance scene to Chuck Berry's "You Never Can Tell" in "Pulp Fiction."
The TODAY anchors have created some memorable costumes and themes over the past two decades. Check out some of the highlights.
"I cannot wait for big reveal, now I just have to work on the dance moves,'' Tamron said beforehand. "Can't wait."
Tamron later morphed into Julia Roberts from "Pretty Woman" while hosting TODAY's Take, getting ready to do some shopping and strut her stuff.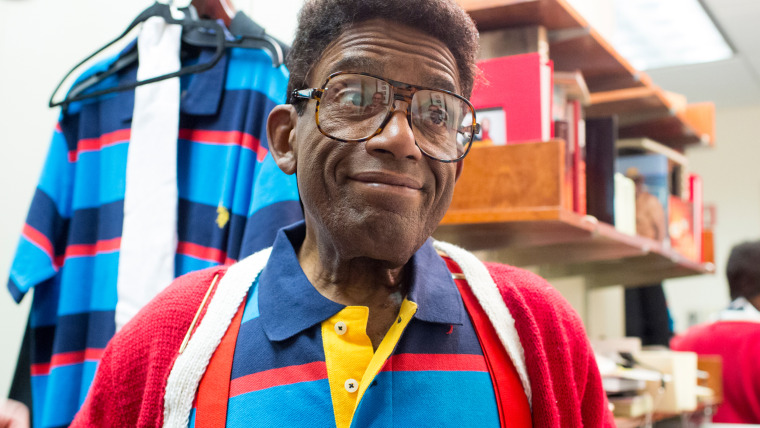 Carson took on two roles for Halloween, playing his younger self from his days of hosting MTV's 1990s staple, "Total Request Live," and reprising Arnold Schwarzenegger's iconic "Terminator" character. He only had one message for Jenna.
"I'll be back,'' he said.
RELATED: He's all puffed up! Matt Lauer becomes 'puffy shirt' Jerry Seinfeld for Halloween
Hoda and Kathie Lee had plenty of practice when it came to getting into character for Halloween. Hoda played a younger version of Kathie Lee while Kathie Lee imitated her former co-host, Regis Philbin, in a homage to their "Live With Regis and Kathie Lee" morning show that was a staple of the '90s.
"The shoulder-padded jacket, the '90s, the hair,'' Hoda said, getting into character as Kathie Lee. "I am going to practice my singing voice."
Kathie Lee knows just what it takes to become Regis, besides the suit.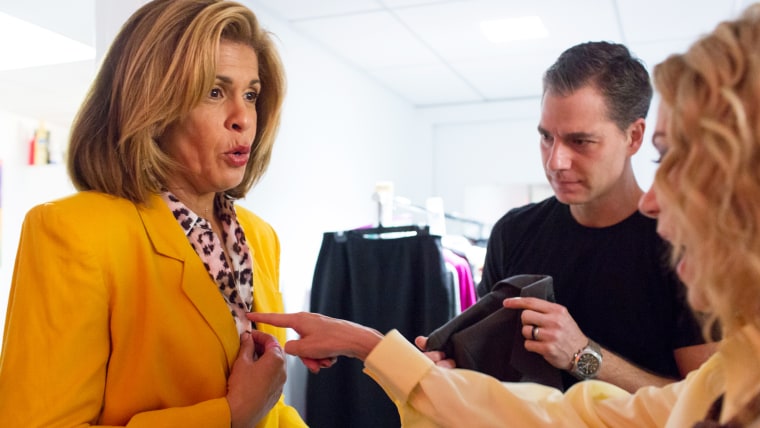 "Attitude,'' she said. "You're from the Bronx, you gotta have attitude."
RELATED: 'TRL' is back! See Carson Daly channel the '90s as MTV host
Jenna was having so much fun seeing the transformations that she even suggested Matt wear the puffy shirt out for a night on the town on a Saturday night.
"To the Renaissance Fair?" Matt asked.
Follow TODAY.com writer Scott Stump on Twitter.