NEW YORK — Singer Paul McCartney's decision to leave the Beatles and embark on a solo career is the subject of a new comic book that aims to give fans a new perspective on the breakup of the Fab Four, its publisher said on Tuesday.
The 24-page "Paul McCartney: Carry that Weight" is the third comic book by U.S. publisher Bluewater Productions about the iconic British band, which split up in 1970.
Speculation about what caused the breakup has ranged from artistic differences and legal disputes outside the group to John Lennon's marriage to artist Yoko Ono.
McCartney has said that the group, which also included George Harrison and Ringo Starr, had already been winding down by the time Lennon met Ono.
"It is about Paul McCartney leaving the Beatles. We tell that story," publisher Darren Davis said.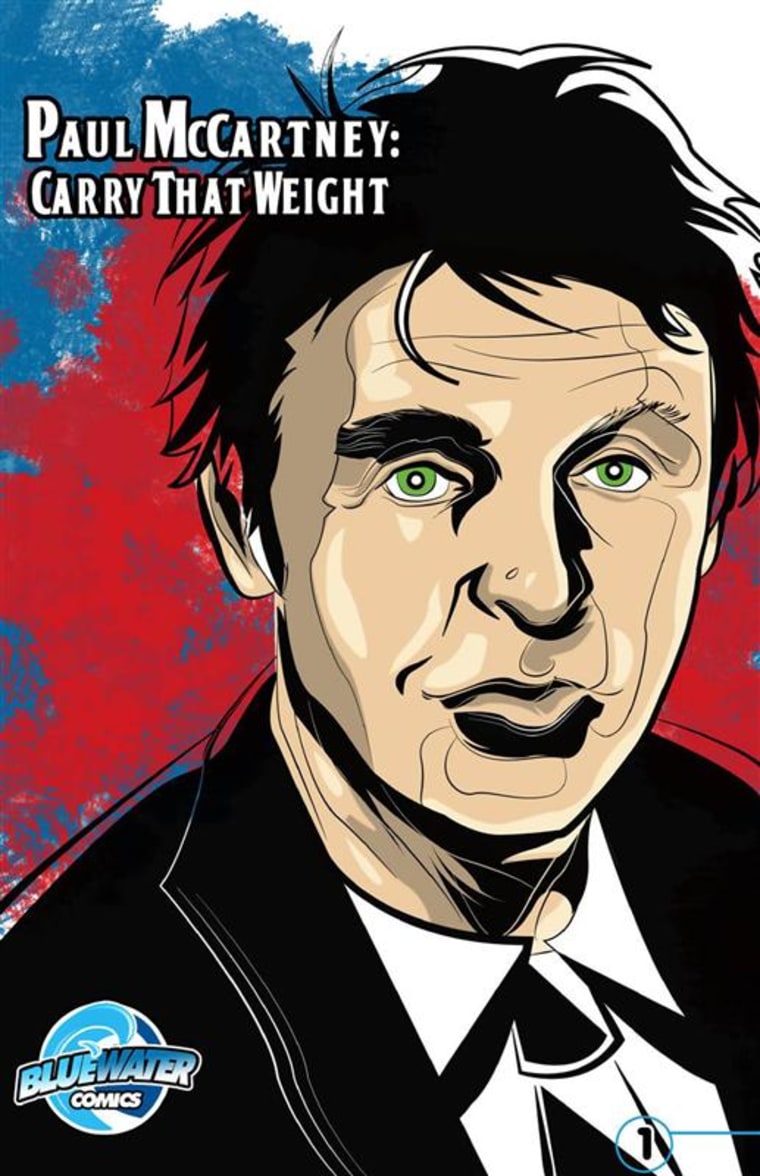 "These are comic books. They're meant to be fun but educational, as well," he added.
Although the writer reached out to the former Beatle, Davis said McCartney, 70, did not contribute to the comic book.
Lennon and McCartney co-wrote a string of hit songs including "She Loves You," "I Want to Hold Your Hand" and "A Hard Day's Night."
After leaving the Beatles, McCartney enjoyed a successful solo career and formed the band Wings with his first wife, Linda McCartney.
He will perform at the Bonnaroo Music and Arts Festival in Tennessee in June.
The comic book will be released digitally and be available in stores on Wednesday.
Though they're slower than a speeding bullet and less powerful than a locomotive, real people are muscling in on Superman and Spider-Man's turf: comic books.
More: