What do you get when you mix an Oscar-winning actor, Girl Scout Cookies and an Internet meme? Marketing gold!
That's what a trio of New York-based Girl Scouts discovered when they used a viral photo of Leonardo DiCaprio about to chow down on Trefoil during the Oscars to promote their popular cookies.
MORE: Videos capture Leonardo DiCaprio, Brie Larson seconds after big Oscar wins
Riffing on the "Be like Bill" stick-figure meme that swept social media earlier this year, their sign read:
The picture they used was taken during February's Academy Awards ceremony, during which host Chris Rock unleashed several Girl Scouts into the audience to sell their cookies (to great success, and great publicity).
MORE: Tom Hanks to the rescue! Girl Scouts get cookie boost thanks to star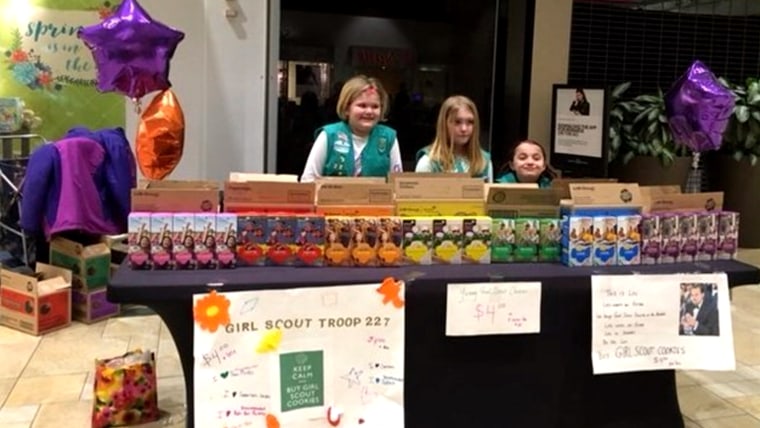 After the poster popped up on the Girl Scout Cookies' Facebook page over the weekend, it went viral with more than17,000 shares and nearly 60,000 likes.
"We thought the photo was funny and would help make people buy cookies," a representative from the troop told ABC News. "It made people stop at the table to read the sign, and then we were able to ask them to buy cookies. It's hard to say no to a Girl Scout."
Now, those are some seriously smart cookies!
Follow Randee Dawn on Twitter.