Congratulations are in order for TODAY's own Hoda Kotb!
The TODAY co-anchor accepted a 2023 Webby Award Monday night for her podcast "Making Space with Hoda Kotb," and her speech was filled with love.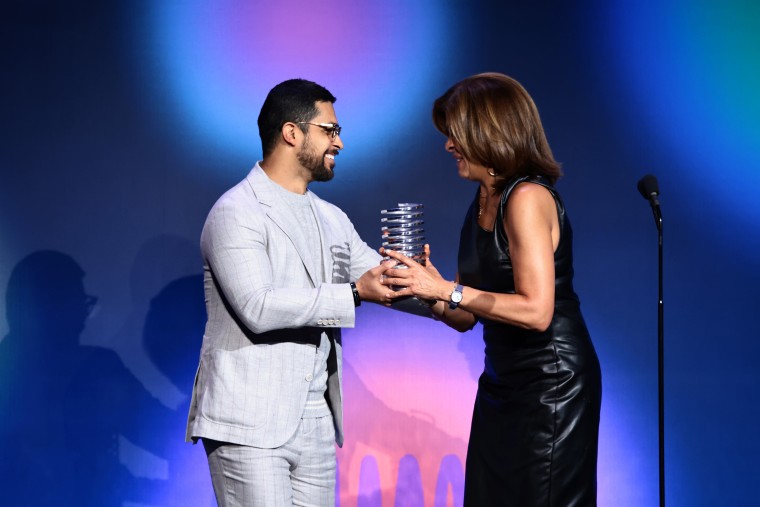 The ceremony for the 27th annual Webby Awards were held Monday at Cipriani Wall Street in New York City.
While the winners were announced in April, the May 15 ceremony honored a Webby tradition of giving five-word acceptance speeches, and Hoda was up to the challenge.
"OK, here are my five," she began after accepting her award from Wilmer Valderrama. "Listen. Love, love, love. Bye!"
The Webby Awards celebrates "excellence on the Internet," and Hoda won for her episode featuring Viola Davis, which came out in April 2022.
"I'd like to thank Viola Davis who was the star of that episode," Hoda said on TODAY when it was announced that she had won. "She's amazing."