Sept. 20 won't be a "Lazy Sunday" for Andy Samberg: The actor and comedian has been chosen as host of this year's Emmy Awards, the Academy of Television Arts & Sciences announced Thursday.
In typical Samberg fashion, the "Saturday Night Live" veteran and "Brooklyn Nine-Nine" star had a humorous take on the news.
"Buckle your seat belts, Emmy viewers!" he said in a statement. "Like, in general you should buckle your seat belts in your car. In fact, even if you're not an Emmy viewer, you should buckle your seat belt. It can be dangerous on the road."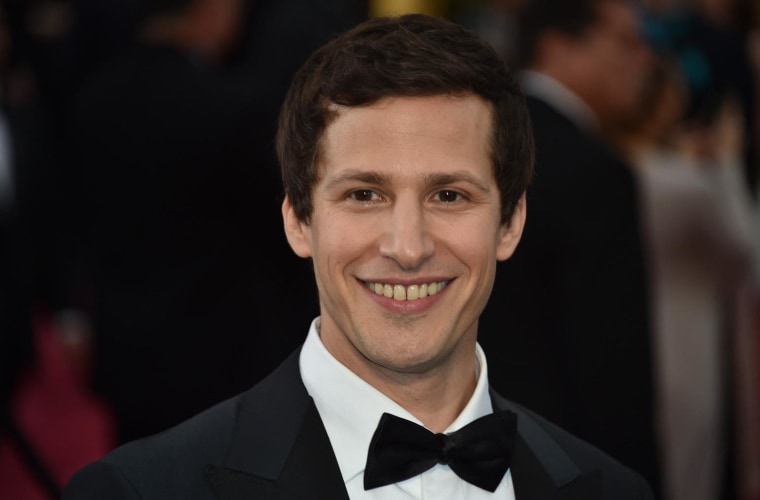 He added, "Also, if you're not an Emmy viewer, you should strongly consider becoming one this year, because I'm hosting, and it's gonna be a wild ride. So buckle your seat belts."
Samberg got some practice for his high-profile new gig when he hosted the 2013 Film Independent Spirit Awards and the 2009 MTV Movie Awards.
Last year's Emmys host was fellow "SNL" alum Seth Meyers. No word on whether Samberg's Lonely Island cohorts Akiva Schaffer and Jorma Taccone, known for viral hits like "I'm on a Boat," will join him onstage.
Samberg already has one fan cheering him on: TODAY's own Al Roker, who tweeted: "Congrats to Andy Samberg, next host for @TheEmmys 2015."