Two grandmothers learned the power of a little color on Thursday morning, when Louis and Jill's hair and makeup magic was so dramatic that it moved the Ambush Makeover families to tears.
Pat, a grandmother from Virginia plucked from the plaza, got a gorgeous blonde bob that made her look even younger.
"That's not my grandma!" said her shocked granddaughter.
Her husband, Danny, meanwhile, got a little misty, saying "She was beautiful before and she's even more beautiful now."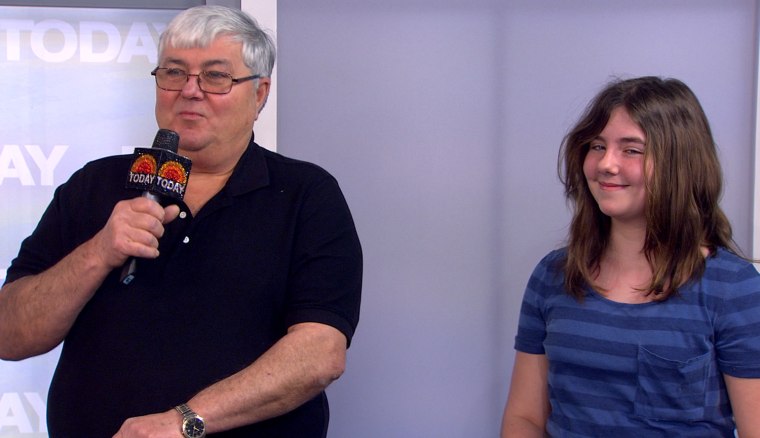 Then there was Beverly from Iowa, whose daughters and granddaughter immediately started crying when seeing her in makeup for the first time. She also got some seriously hot hair color. Neither Pat or Beverly had been to New York before, so this should be an extra memorable trip for the both of them.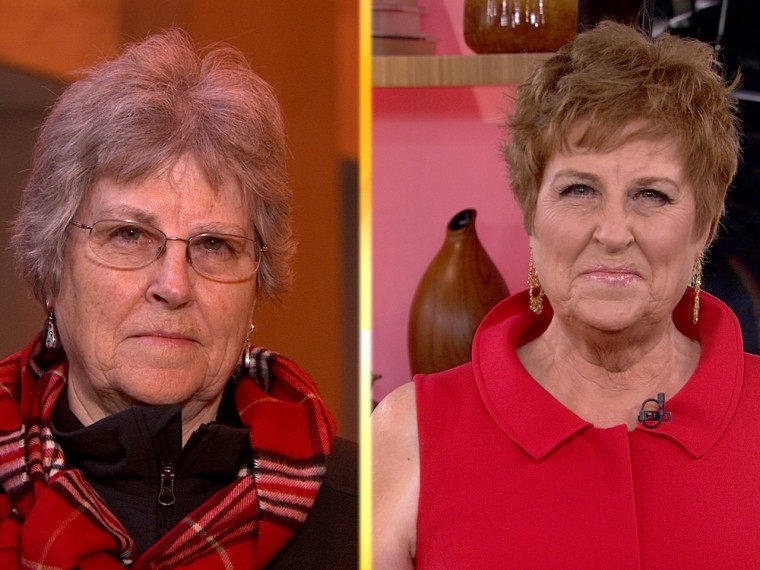 "Louis, Louis, Louis," marveled Hoda.
"When people really deserve it and don't expect it, it's a lovely thing," said KLG.
Julieanne Smolinski is a TODAY contributor whose allergies act up during Ambush Makeover segments.
See the best transformations on TODAY! Hairstylist Louis Licari and TODAY contributor Jill Martin give fans stunning makeovers from head to toe.
More: The Ambush Makeover archive
Hot mamas! Two moms get crazy ambush makeovers