Adam Sandler is paying tribute to his wife, Jackie Sandler, in a heartfelt Instagram post in honor of the couple's 20th wedding anniversary on June 22.
"Happy 20th my sweet Jackie! Your 'I do' was the best gift of my life. My heart has been yours since the first second I saw you and I love and appreciate your devoted soul more and more each day. Us. The kids," the actor and comedian, 56, wrote next to a photo of the couple on their wedding day.
He added, "Lets keep going and going babe. Lots of love to give you. Always."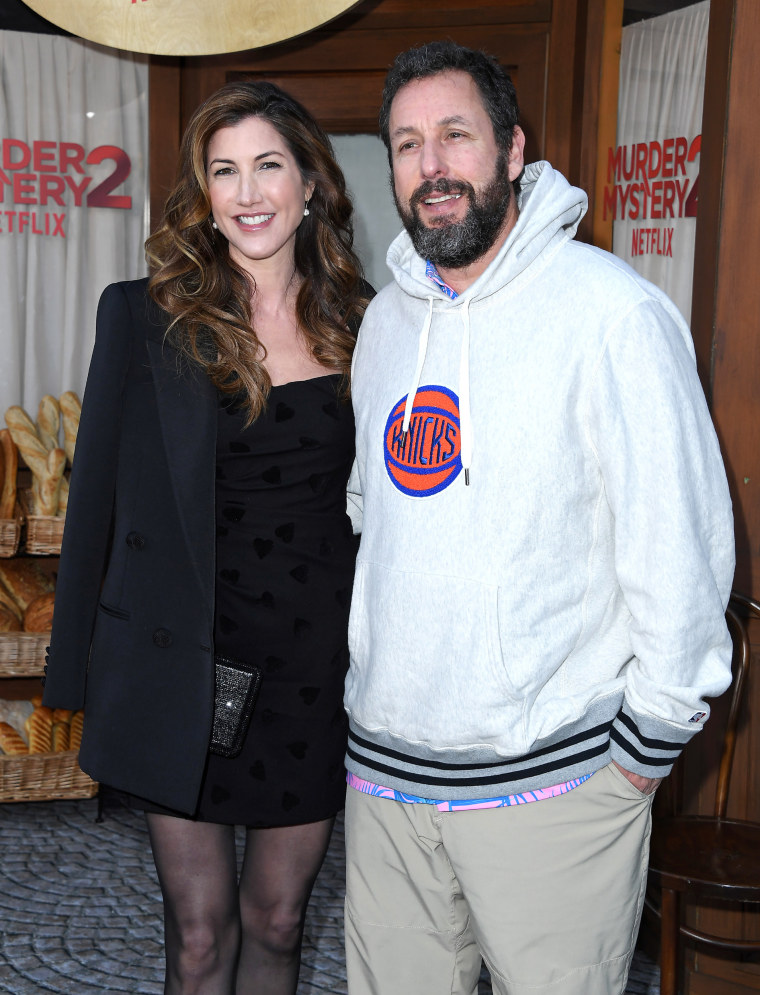 The Sandlers tied the knot in 2003 and share two daughters, Sadie, 17, and Sunny, 14.
In March, the whole family made a rare appearance together on the red carpet of a photo call for "Murder Mystery 2" in Paris.
The "Happy Gilmore" star has previously credited his wife for supporting his acting career.
While speaking to W magazine in January 2020, Adam Sandler revealed that his wife encourages him to be more authentic during love scenes with his female co-stars.
"My wife is always saying, 'Just get in there. Do a good job and be nice.' My wife loves the women I work with, so she's very like, 'Come on! Make sure you (do) the best you can. Give it up. It looks crazy when you don't kiss good enough,'" he said, laughing.
In July 2020, the former "Saturday Night Live" star shared several adorable throwback photos of him and Jackie Sandler on Instagram to celebrate their first meeting 22 years before.
"22 years ago today we locked eyes and fell deep," he gushed in his caption. "Look forward to the next 22, young lady. Love you my forever girl."