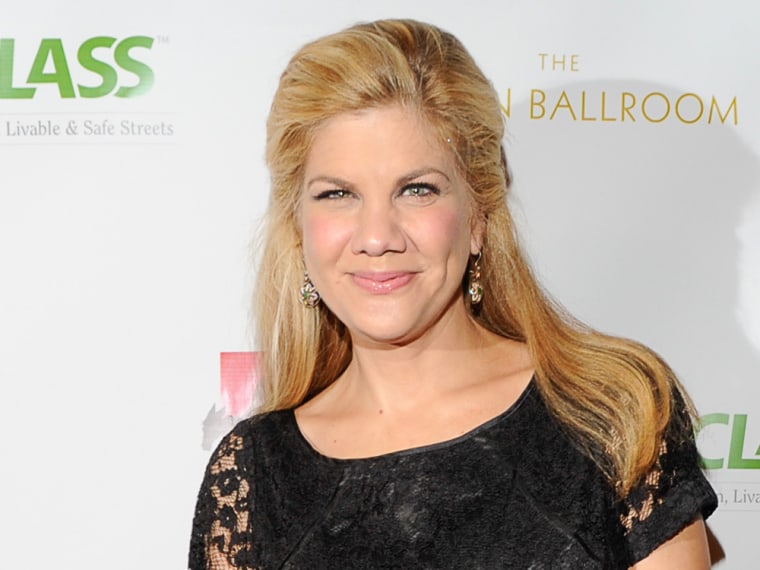 "3rd Rock From the Sun" star Kristen Johnston has been sick — really sick. The actress revealed on Facebook that just two days ago, she was diagnosed with "a rare form of lupus called lupus myelitis."
But fans don't need to worry. "I'm not on my death bed ... far from it. I'm gonna be fine," she added.
Earlier in the week, she wrote that she had been experiencing "full body muscle weakness" since September. It was so bad that the actress, who currently stars on TV Land's "The Exes," needed a neck brace to hold her head up, and had trouble just walking. 
"It's kind of disastrous when you're in a sitcom that requires tons of physical comedy," she wrote. "Through the fall, I shot as much of 'The Exes' as I possibly could, but eventually I did have to (BEGRUDGINGLY) miss two episodes."
Johnston said that it took four months, 17 doctors and "two-fun filled weeks in November partying at The Mayo Clinic" before she was finally diagnosed this week.
Lupus is an autoimmune disorder in which the immune system goes "rogue," as the actress put it, and attacks healthy cells and tissues. The National Institutes of Health's website notes that the cause of lupus isn't yet known, and that women are at higher risk. While there is no cure, certain medications can help keep symptoms under control.
The good news for Johnston is, as she revealed, she's now on "the right treatment" and is back on the set of "The Exes."
"I gotta say, TV Land and everyone at 'The Exes' have been just amazing, all of them .... so patient, understanding, loving and supporting," she wrote. "It's true that when you're sick, you find out who your real friends are."