/ Source: The Associated Press
As 3 Doors Down prepares to release its third album, the band has blown away much of its competition. Also: Lee Ann Womack pays homage to Tammy Wynette; the Duhks blend and transcend genres; Lang Lang captures the heart of Russian romantic music.
3 Doors Down, "Seventeen Days"When 3 Doors Down released its debut album, "The Better Life," in 2000, they were just one of dozens of bands following the success of so-called emotional rockers with their hard rocking riffs and sensitive lyrics. The band distinguished itself with its second album, 2002's "Away From The Sun," which spawned the megahits "When I'm Gone" and "Here Without You." Now as 3 Doors Down prepares to release its third album, "Seventeen Days," the band has blown away most of its competition.
On the new disc, the Mississippi-based band appears to mostly subscribe to the "if it ain't broke, don't fix it" approach to songwriting. It would probably be easy to dismiss the band were it not for the phenomenal sales of its first two albums (more than 12 million albums sold worldwide); critically acclaimed or not (and trust me, they are not,) somebody is listening to 3 Doors Down.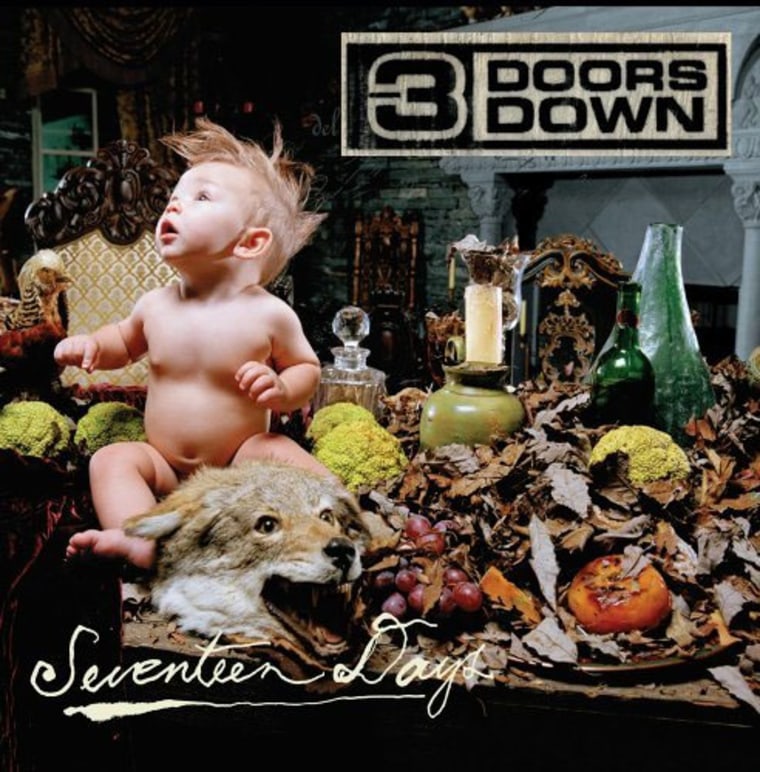 So what's the key to their success? The answer can be heard on their latest album, "Seventeen Days" — a title taken from the 17 days the band had after it came off tour to pull together the album before going in the studio to record it. And the result? Well, there's more to "Seventeen Days" than the band gets credit for. The lyrics are straightforward, deceptively simple, and the arrangements are melodic. For example, the album's first single "Let Me Go" opens with guitar strumming along to the lines "One more kiss could be the best thing/One more lie could be the worst." The song builds musically as well as with the lyrics: "I dream ahead to what I hope for/And I turn my back on loving you."
The song "Landing In London" is a story of a lonely life on the road. But the song can be embraced by anyone who has ever experienced separation: "And all these days I spend away/I'll make up for this I swear/I need your love to hold me up/When it's all to much to bear." The hidden gem of the song, though, is a vocal appearance by Bob Seger, whose easily identifiable voice gives the song a richer vocal texture.
In "Right Where I Belong" and "Father's Son," 3 Doors Down tell the story of loss — one of innocence, one of love.
So maybe 3 Doors Down is on to something here — heartfelt songs that touch the hearts of those listening. Since when was that a bad thing?    —Chelsea J. Carter
Lee Ann Womack, "There's More Where That Came From"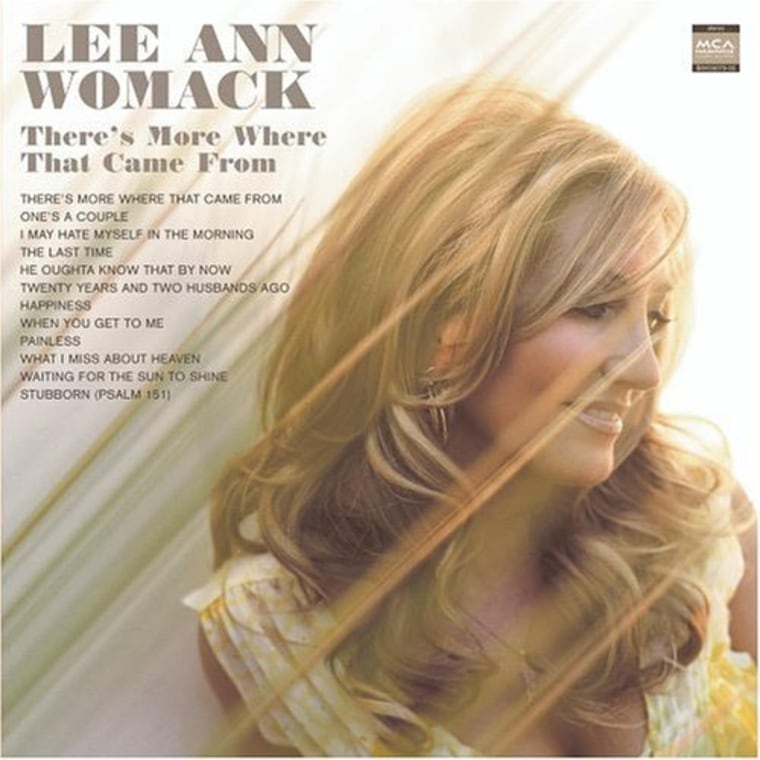 One look at the cover of Lee Ann Womack's latest recording, "There's More Where That Came From," and you know what she's going for: the chiffon dress, the gauzy drape and the sideways glance are vintage Tammy Wynette. It's a good thing.
Womack — the CMA's Female Vocalist of the Year in 2001 — fell off the map a couple years ago after her pop-country-sounding "Something Worth Leaving Behind" failed to meet expectations. The new recording's retro feel, however, heralds a welcome return to the countrypolitan chic and Texas candor that made Womack's breakout record, "I Hope You Dance," a multi-platinum hit.
Though there are occasional lapses into arena-country, "There's More Where That Came From" (which is also available on vinyl) is at its best in this neo-traditional mode. Twin fiddles, Wurlitzer electric piano and Womack's understated vocals, for example, make "I May Hate Myself in the Morning" a late-night lonesome classic.    —Paul V. Griffith
The Duhks, "The Duhks"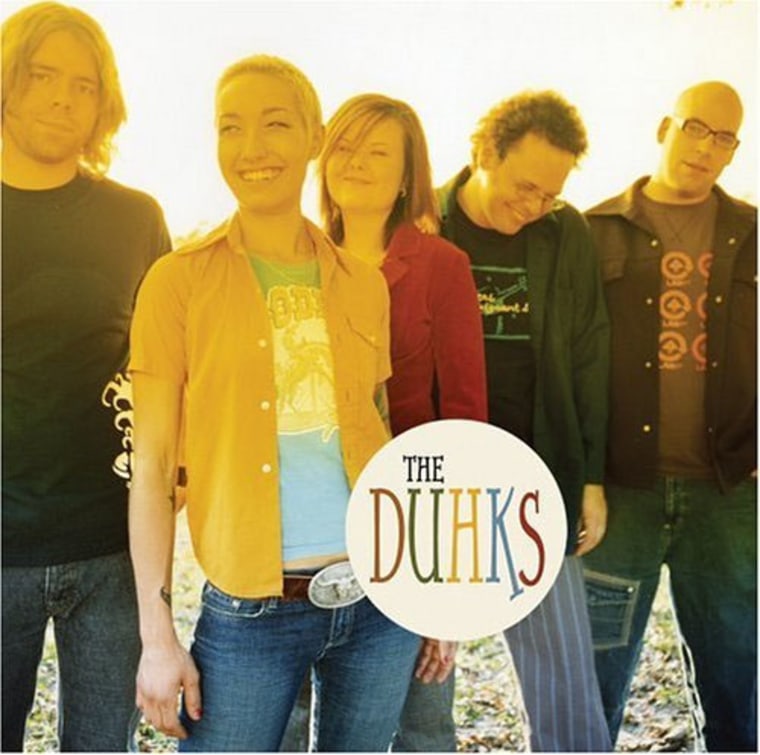 You may have heard from The Duhks already — that is, if you've listened to a recent compilation of modern takes on Stephen Foster songs. They contributed a catchy, memorable version of "Camptown Races" that reclaimed it from children's song-purgatory and turned it into an edgy folk experiment. Now they're out with their first full album, and it offers a Whitman's Sampler of beat-rich music that suggests you'll be hearing from them again — for a long while.
"The Duhks" is a masterwork of blended genres — pure Appalachian folk, punky bluegrass and soulful, Irish-flavored fiddling with a clear alternative bent. In the wrong hands, it might fail, but they put it all together seamlessly, and sometimes what would be a cacophony of instrumentation sounds, instead, like it was meant to be.
The best track by far is the first, "Death Came A-Knocking," which echoes with the flavor of bluesmen like Son House and Charley Patton — if they had been backed by in-your-face fiddle. "True Religion" is similarly delightful, and the more traditional-sounding "The Dregs of Birch" showcases Tania Elizabeth's formidable fiddle skills without sounding like a Scotch-Irish standard. The CD ends up with a weird rendition of "Love is the Seventh Wave" that starts out just plain odd but ends but ends with a strange sense of comfort and good feeling.
In a collage culture, where the ability to blend genres (and transcend them) is crucial, The Duhks show all signs of being a band with some staying power and true, untethered originality.    —Ted Anthony
Lang Lang, "Rachmaninov: Piano Concerto No.2 (and) Paganini Rhapsody"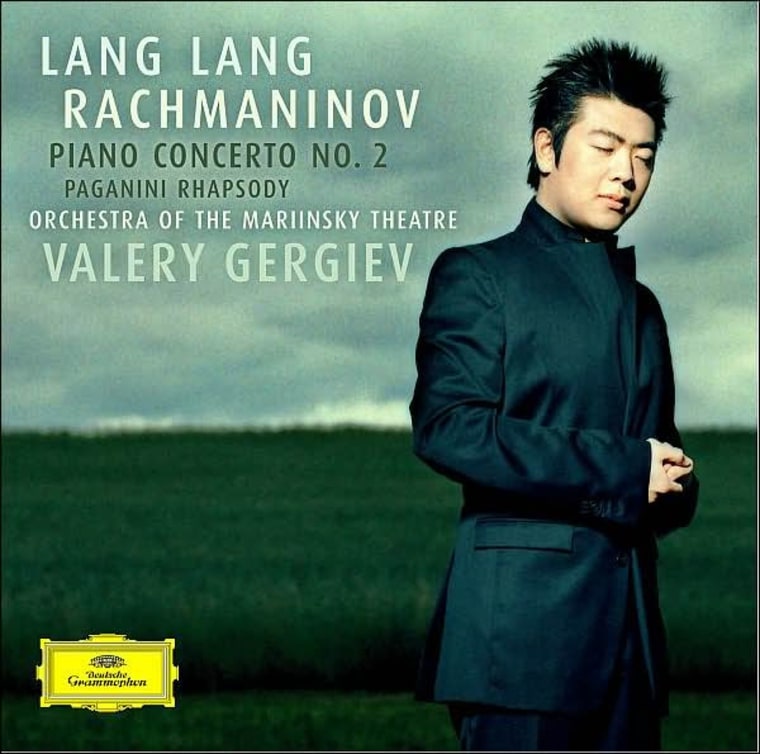 Classical pianist Lang Lang gives a very personal, intimate performance of Sergei Rachmaninov's "Concerto No.2 in C minor" and "Rhapsody on a Theme of Paganini" with the Russian Orchestra of the Mariinsky Theatre and conductor Valery Gergiev.
The orchestral sound, topped Lang Lang's his dark yet vigorous piano playing, complement each other perfectly.
The Paganini Rhapsody is very energetic and flows well from the first piece. Although the recording reeks of gloom, listeners will be won over by the precision and technical demands of the music that Lang handles quite well.
This one-hour album captures the heart of "Russian Romantic music," as 22-year-old Lang would call it. It's definitely a solid project from one of the most talented up-and-coming pianist of our time.    —Chris Jones