Yesterday, Kathie Lee and Hoda showed a brief clip of Christian Bottger, a 10-year-old boy who danced with the Tampa Buccaneer cheerleaders. On Tuesday, the boy who has become known as "Little Fear" joined Kathie Lee and Hoda in person, to show some of his exemplary dancing and to attempt to teach the ladies a thing or two with the help of the Bucs cheerleading squad and the team's mascot, Captain Fear.
"First, we have to add some swag," Christian said, easing into some freestyling. The ladies did their best to keep up, but Little Fear was in some kind of deeply felt personal groove.
"Show us some of your big stuff," KLG urged. So Christian attempted to teach KLG and Hoda to "dougie," which went… not so great.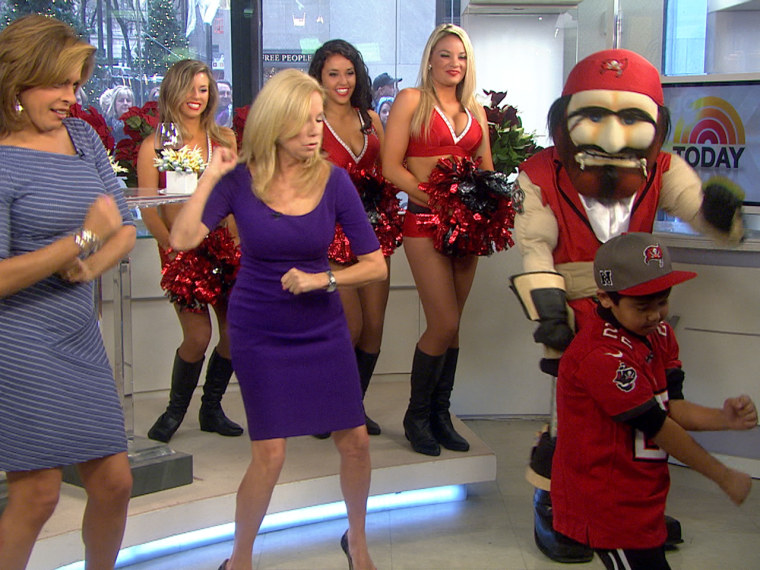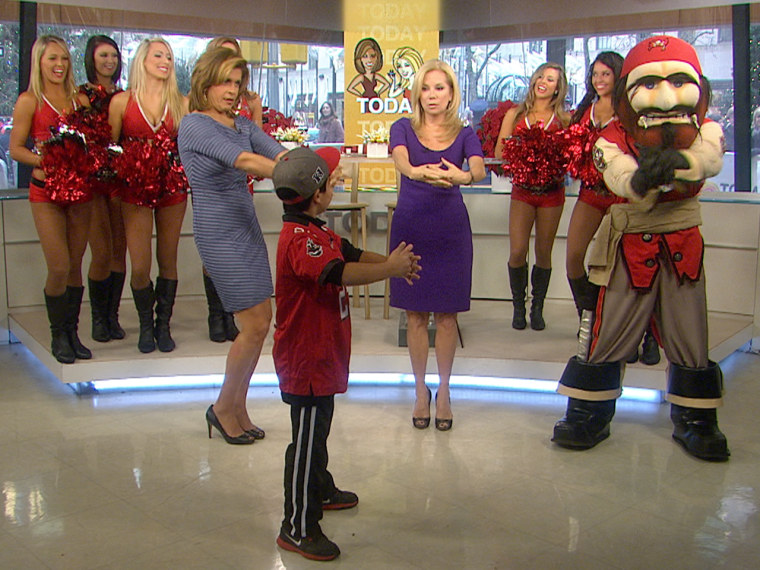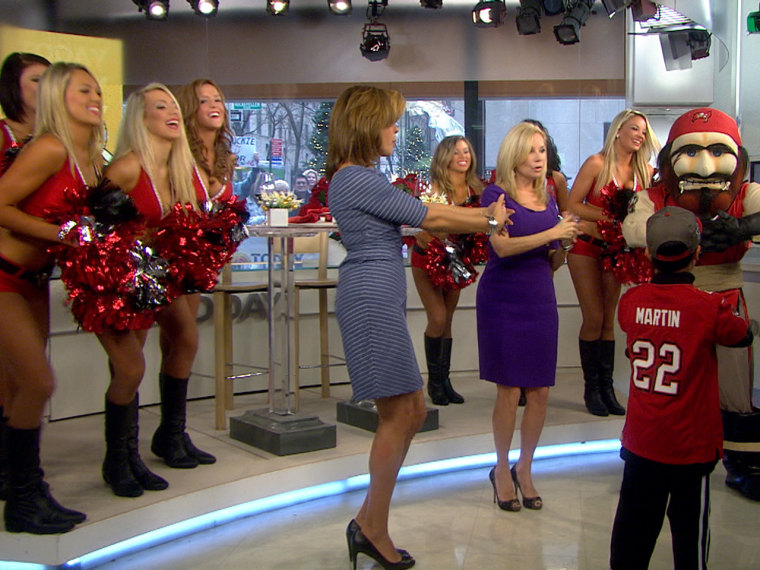 Some things are best left to the professionals.
Julieanne Smolinski is a TODAY.com contributor who could not Dougie if you pointed a crossbow at her.
More: KLG's 'dance face' and moves caught on camera