Wrangler has made his first executive decision as a member of the TODAY family.
The anchors were split Friday morning over who would win the Super Bowl, which left their furriest friend to act as tiebreaker. And he did! 
Wrangler's pick to win Super Bowl XLIX: the New England Patriots.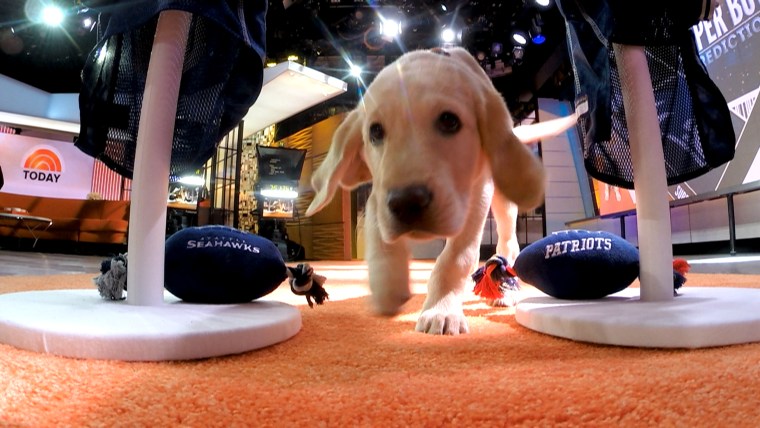 Wrangler was lined up at the end of a runway opposite a pair of toys — one designated for the Patriots, and the other for the Seahawks. Whichever toy Wrangler picked would represent his choice of champion.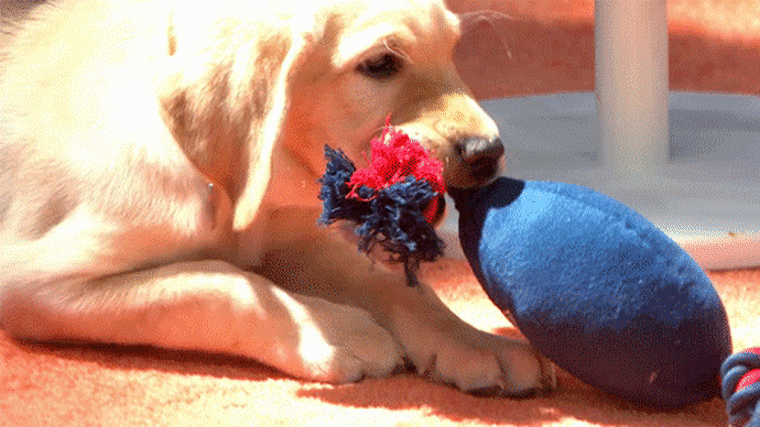 After a long debate (and a bit of coaxing), Wrangler sank his teeth into the Patriots toy, officially submitting his pick for the winner of his first-ever Super Bowl.