Shelby Hennick's grandmother recently found herself in the hospital after having a bad reaction to some medication.
And as a dedicated, animal-loving granddaughter, Hennick — who is 21, and a veterinary technician in Santa Maria, California — decided to bring her grandmother's beloved dog, Patsy, in for a visit. She accomplished that by swaddling Patsy up in a blanket and pretending the dog was a baby.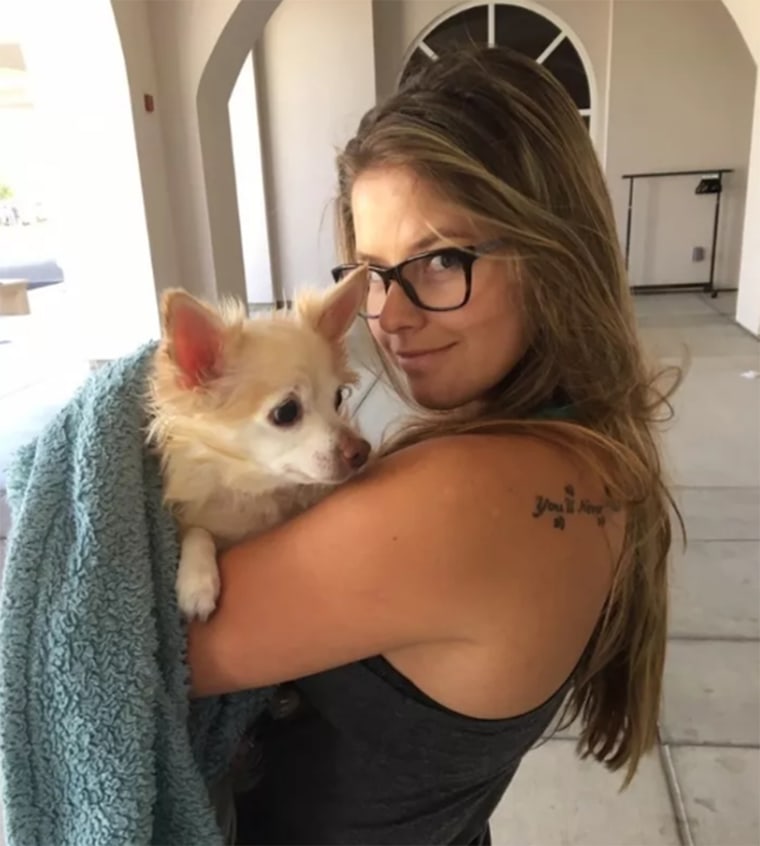 "The idea was actually my mom's to break her in," Hennick told TODAY in an email. "But I just happened to have a blanket in my car so I decided to make her look like a baby!"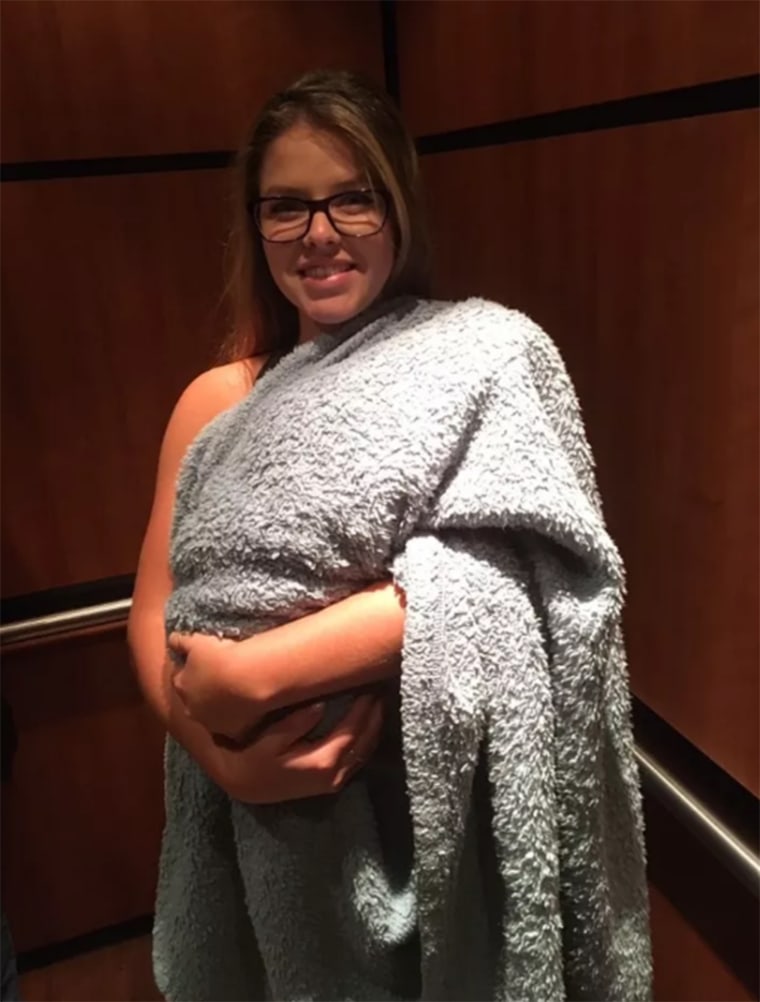 Hennick's grandmother Donna was "very surprised" to see Patsy, she says — so surprised that at first she mistook Patsy for an actual baby, belonging to Hennick's sister.
Once Donna recognized her pup, "I believe it made her feel better, more at home," said Hennick.
Patsy enjoyed the visit, too. While nervous on the car ride over, perhaps because she thought she was going to the vet, Patsy relaxed upon being carried.
"She kept licking my arm — probably the sweat from being nervous," Hennick said.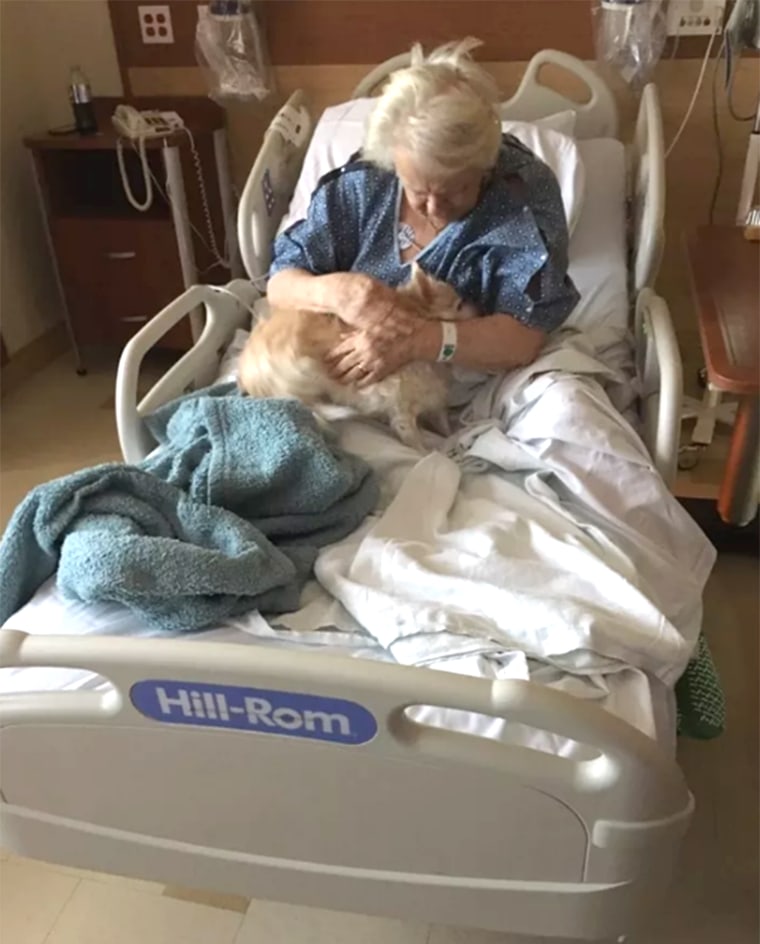 The story of Hennick's dog-smuggling mission has, very understandably, delighted folks all over the internet — many of whom shared their own stories of secreting dogs into hospitals.
It's also — we hate this as much as you do — raised some health concerns.
More and more hospitals are allowing animals to spend time with patients. These include service animals, a growing number of therapy animal programs, and sometimes even pets. On top of the joy and happiness these critters bring, their presence in medical facilities has also been associated with health benefits like lowered blood pressure and reduced anxiety.
There are also risks, so a couple of years ago, the Society for Healthcare Epidemiology of America's issued guidelines on animals' visits to hospitals.
Dr. David Weber, whose job titles include medical director for UNC Hospitals' Departments of Hospital Epidemiology and Occupational Health Service, was a lead author for that study. He told TODAY that pets — as opposed to service or therapy animals — are still largely disfavored inside medical facilities because of factors like allergies, and the chance that the animals may "represent a public health hazard" to vulnerable patients with compromised immune systems.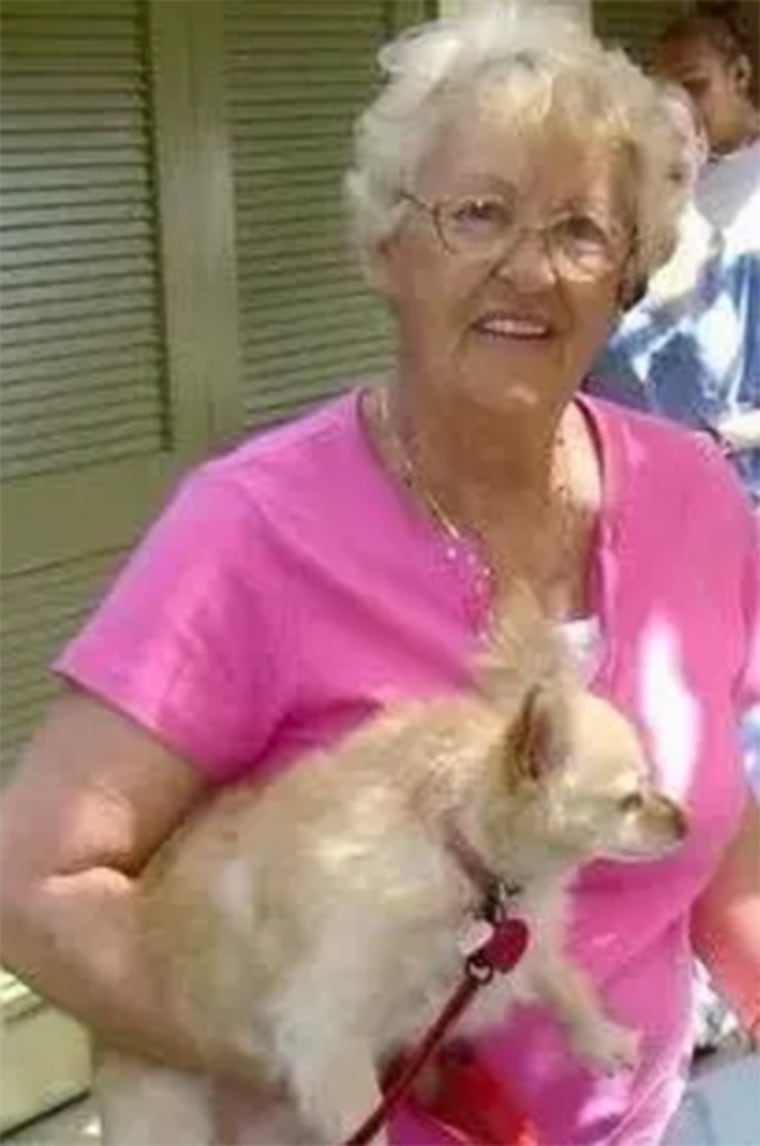 There is also the possibility of IV lines and catheters being pulled out or gnawed on, or the pet simply reacting badly to the hospital's new noises and smells.
Weber recommends contacting a hospital's patient relations office if you'd like to arrange for a pet to visit with a patient. If it's possible, the staff there will help make appropriate arrangements — and they can hopefully, at the very least, arrange for a therapy dog (or other critter) to drop in.
"We're flexible and have ways of dealing with almost anything people want," Weber said.
Hennick, as a veterinary technician, is well-versed in disease prevention and other medical issues relating to animals. She was careful about keeping Patsy's visit safe. (She also wasn't much worried about being caught, either — there wasn't much chance, she believes, unless Patsy "barked or someone wanted to see my baby!")
Hennick added, though, she thinks it's best if others check in with a hospital's nurses or medical staff before ferreting in their own furry companions. "Be smart and considerate of others in the building," she advised.
Donna, Hennick's grandmother, was hospitalized for three days starting June 9, and is now convalescing at home — while spoiling Patsy and another dog. (The dogs enjoy fresh chicken, their own chairs and ice-chilled water, thank you very much.)
Looking back, Hennick has no regrets about her dog-smuggling adventures.
"Honestly, I would do it again," she said. "Not because of the attention, but because I'd do anything to make my family happy."