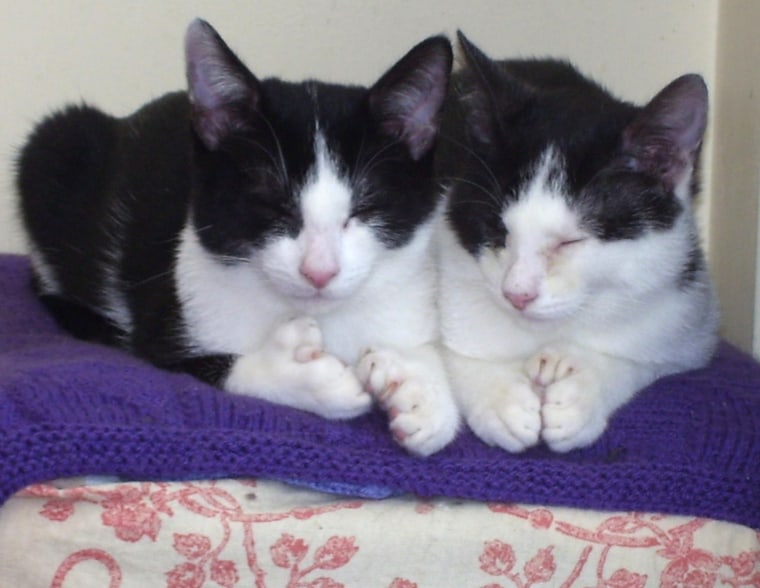 Brothers Ned and Fred aren't your ordinary kittens:  Each was born with several extra fingers and toes. Fred was born with 28 fingers and toes, 10 more than the usual 18, giving him what seems to be a paw toward tying the current world record. Jake, a cat from Ontario, Canada, has held the Guinness World Record title since 2002.
Fred's brother Ned has 26 digits, giving the pair a total of 54 digits between them.
"We always knew these kittens were special but [Fred seemingly tying the world record] makes them even more unique," a spokesman at the Cats Protection animal shelter in the Hampshire town of Gosport told TODAY.com "We'll be keeping our eyes peeled from now on for any record-breaking polydactyl cats in our care."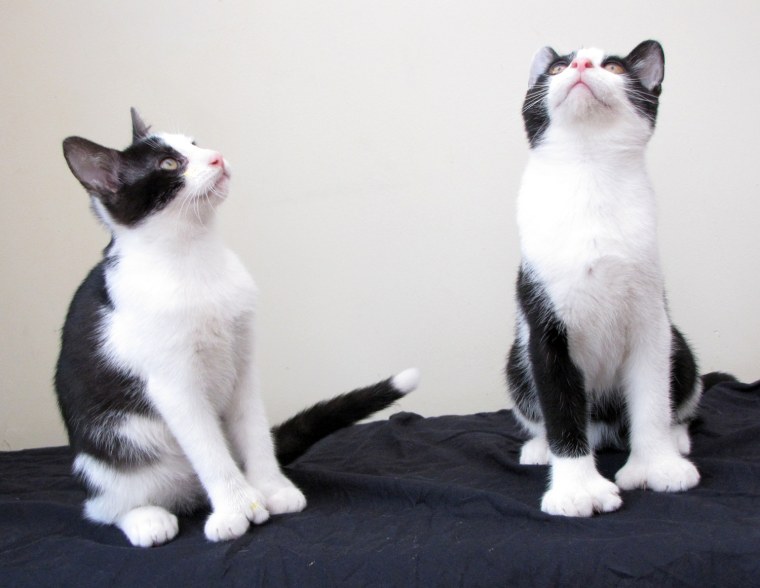 The quirky pair was brought to the shelter not long after their birth and were recently adopted. Polydactyl cats can be found around the world, and although it's not a particularly common genetic condition the extra toes do not affect the cats' health in any way. Hemingway Home and Museum, the former abode of writer Ernest Hemingway in Key West, Fla., houses approximately 40-50 polydactyl cats, many of which are descendants of a cat he was given as a gift. As a result, polydactyl felines are now sometimes referred to as Hemingway Cats.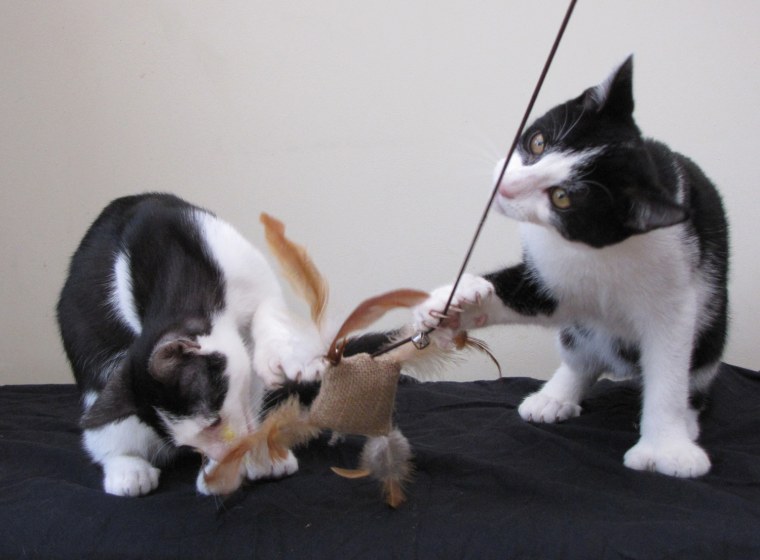 "There is a legend among sailors that polydactyl cats used to be ship's cats and the extra toes helped them climb the rigging," said Cats Protection volunteer Kate Stapleford. "It's a nice story, but these cats do not have a greater climbing ability. It's neither an advantage or a disadvantage – just an unusual quirk of nature." 
More:
Guinness record holders in our 2012 slideshow
Cat's 26 toes earn dough to save shelter
Stewie, world's longest cat, has cancer, owners say
Rachel Elbaum is a London-based writer whose son is begging for a polydactyl kitten.