What comes to mind when you think of a bachelor party? Whiskey? Poker? Something a little more PG-13?
How about ... puppies?
Specifically, these puppies:
When a group of eight men from Vicksburg, Michigan, took a five-day trip to Tennessee to celebrate groom-to-be Mitchel Craddock, they weren't expecting any crashers. But when a dirty, painfully thin stray dog followed the smell of bacon to their cabin one morning, they couldn't just turn her away.
RELATED: Here's why these bridesmaids swapped bouquets for adorable puppies
They named the dog Annie, after "Little Orphan Annie," and when they followed her back to her den in the woods, they couldn't believe what they saw: seven more puppies cuddled up underground.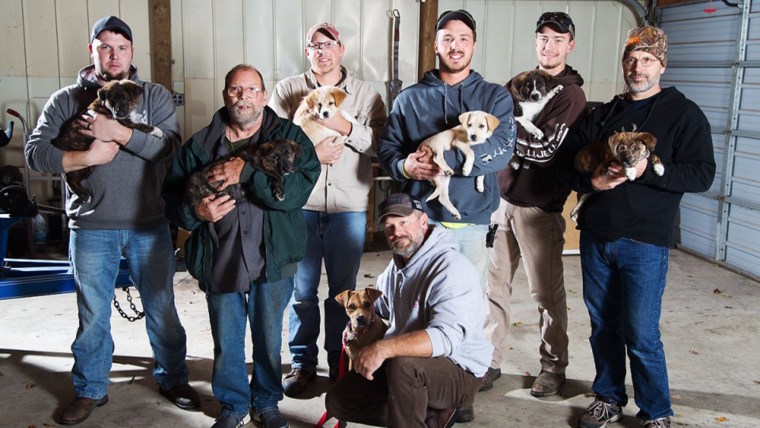 The rest is history. Between the eight men and their families, all seven pups (plus Annie!) found homes, according to MLive. The puppies all have been to the vet, and — after a few days back in civilization — are "bathed, fat and sassy."
RELATED: See the abandoned puppy who was 'adopted' by a cat and her litter of kittens
TODAY reached out to Craddock for comment and didn't hear back. But we'd like to congratulate him on the wedding ... and congratulate Brimmie, Rosie, Daisy, Knox, Gunner, Bear, Finn and Annie on their new homes!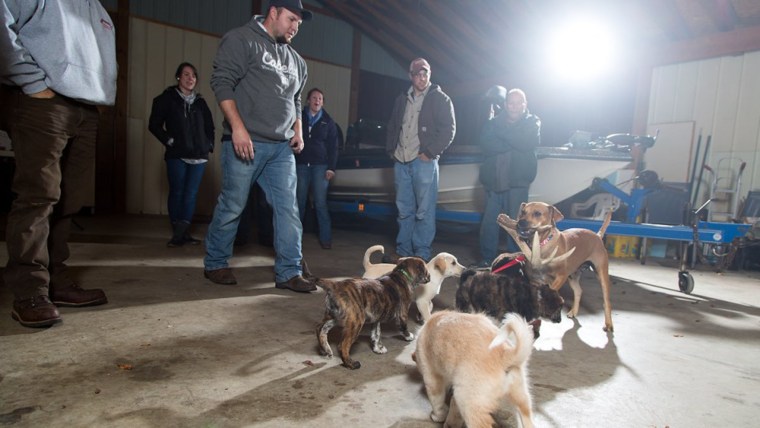 We can certainly get behind a bachelor party where everyone finds love!