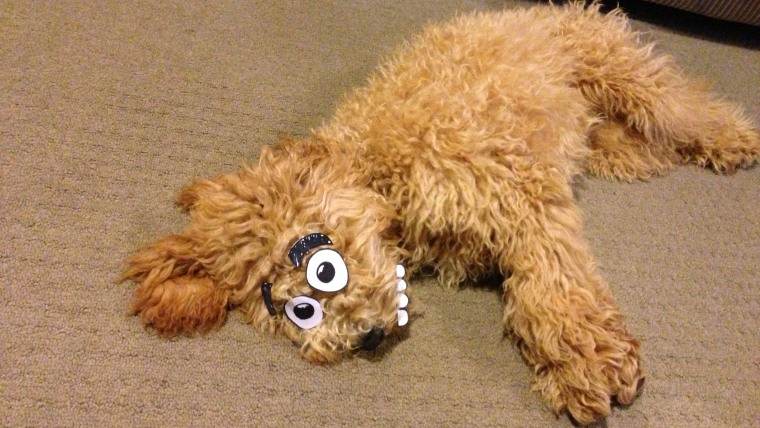 Henry and Keri Gooden's kids had been asking for years to get a dog, and so when the couple agreed to "have a look", they surprisingly ended up adopting two more family members, Boo and Beanie. Little did they know they had future stars on their hands.
Aside from serving as man's best friends, the new additions also served as inspiration: every time the pups fell asleep, their personalities came alive, thanks to the Gooden children, Jack, 9, and Grace, 11.  

"One night the kids were drawing comics at the kitchen table — bits of cut paper fluttered onto the dogs who were immobile on the floor below them, they didn't notice at all," Henry Gooden told TODAY.com. "Putting comic eyes on them was a pretty logical next step."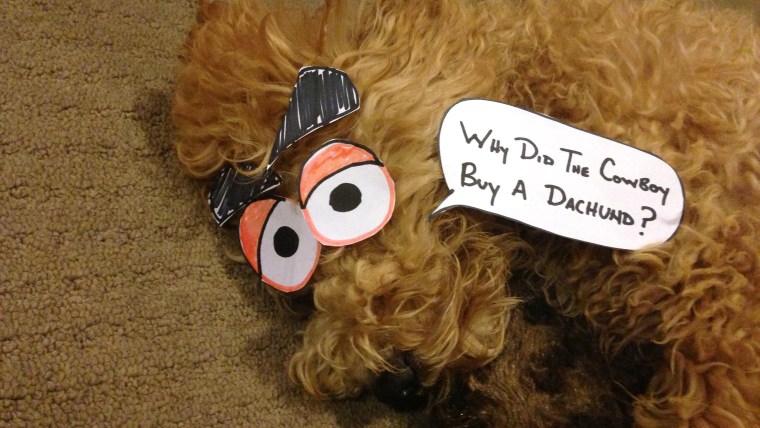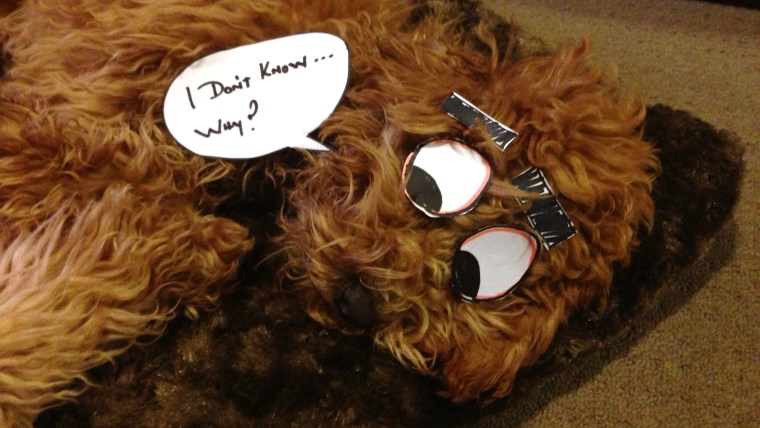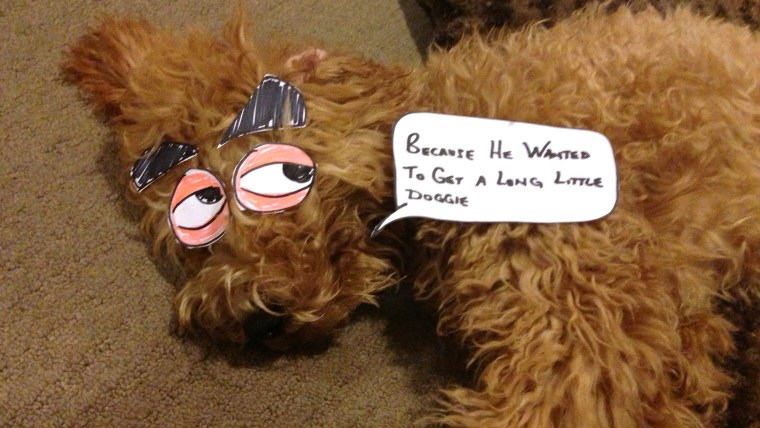 Henry says the creative duo have always followed the lead of their crafty mom. "They've made everything from comic series to Christmas decorations to a model of the solar system that ran the length of half our house," he explained.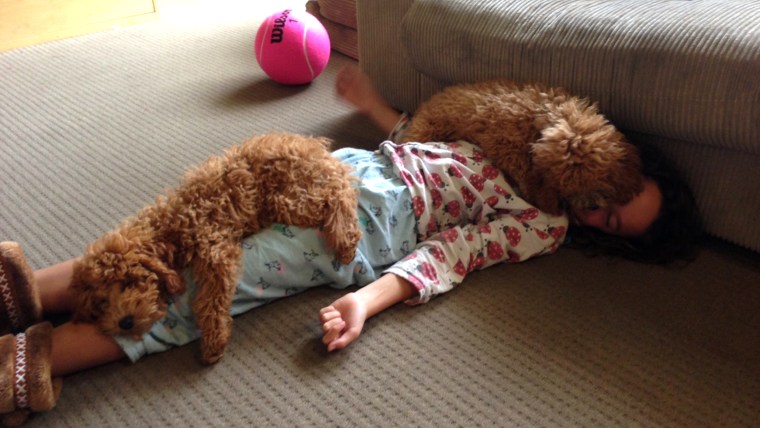 Boo and Beanie came from the same litter and just recently celebrated their first birthdays. Gooden says the pair are usually very energetic — "the dog form of super bouncy balls during the day." Everything changes at night though, when they are so sleepy that they don't even stir during the kids' paper applications.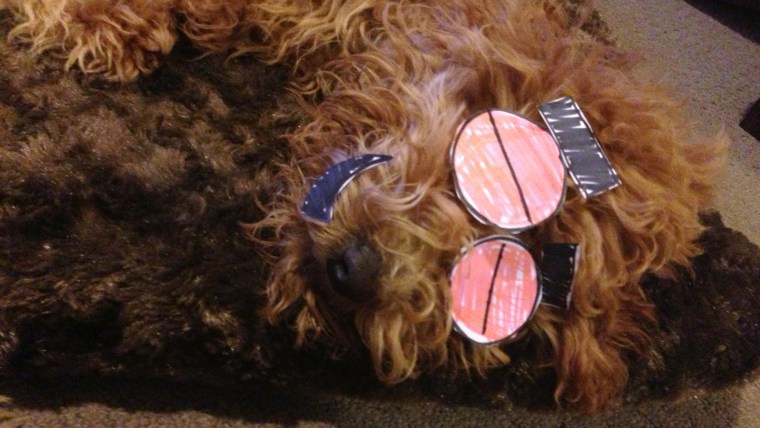 Going viral has been "fairly odd" for the Gooden family, who reside in Australia and initially just got a good laugh out of posting the images to Reddit. Seeing the pictures show up on various websites has been surprising, but most exciting for Jack and Grace, who came up with the idea. 

"The kids are quite excited that their dogs are now famous," Gooden said.