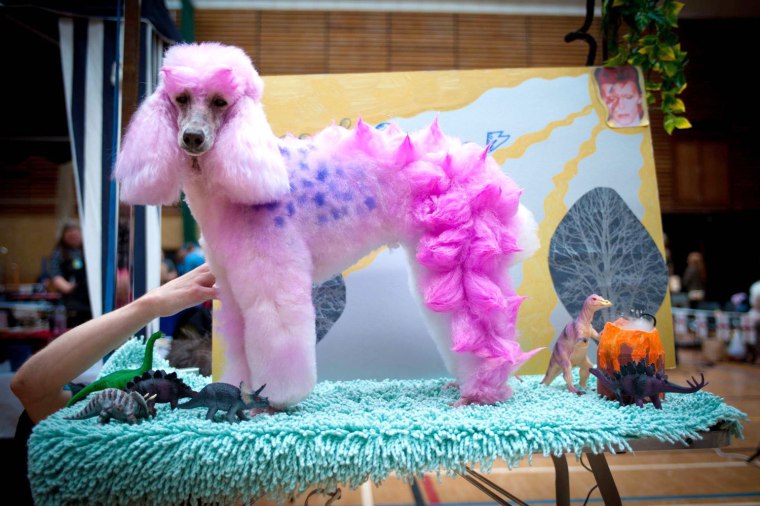 Extreme dog grooming is no longer an exclusively American trend -- just check out the pimped-out poodles who strutted their stuff at the British Dog Creative Stylist of the Year competition, which drew poodles and poodle hybrids from across the isles.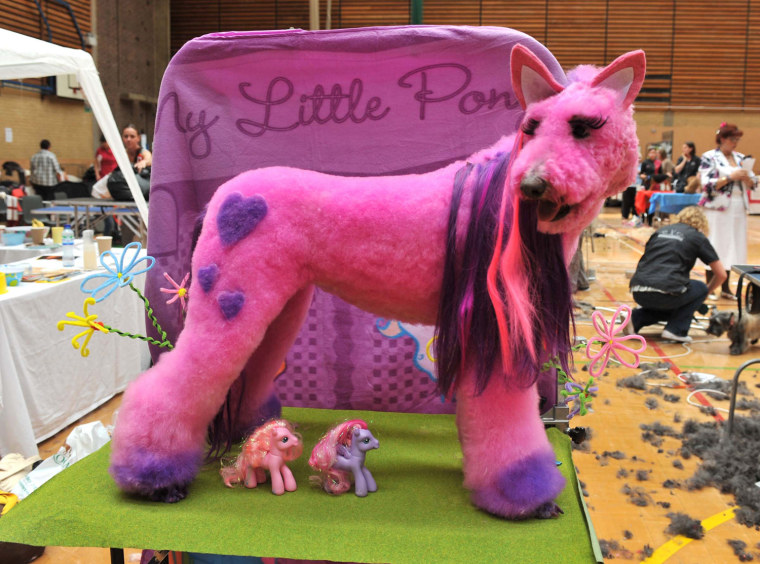 No animals were harmed in the canine competition; all of the crazy colors were produced with washable vegetable dyes.
"The dogs are thrilled with all the attention they get," organizer Louisa Tandy told the U.K. Daily Mail. "For them it's just like getting a bath and a haircut."
The winner? The red dragon. But maybe that's because the pooch was a regional favorite; he was actually modeled on the red dragon proudly displayed on the flag of Wales.