Lots of dogs are laid-back by nature, but Maddie the coonhound takes the meaning of mellow to dizzying new heights.
Maddie belongs to Theron Humphrey, a photographer who's spending a full calendar year traveling the country in order to capture ordinary people's images and stories. His dog Maddie is tagging along on the journey, and, as these photos from Humphrey's blog MaddieOnThings reveal, she's quite the agile travel companion. 
TODAY.com multimedia producer Mish Whalen caught up with Humphrey and asked him about his photo project and his amazing coonhound.
Animal Tracks:What prompted you to take the photos of Maddie?
Humphrey: I've been traveling across the U.S., visiting all 50 states, collecting stories and celebrating everyday life through photography. It's been really amazing, and my dog Maddie has been with me the whole trip. She's the kind of dog that would rather stand than lay down, so over time I just started picking her up and putting her on things. They are some lighthearted images that make me smile!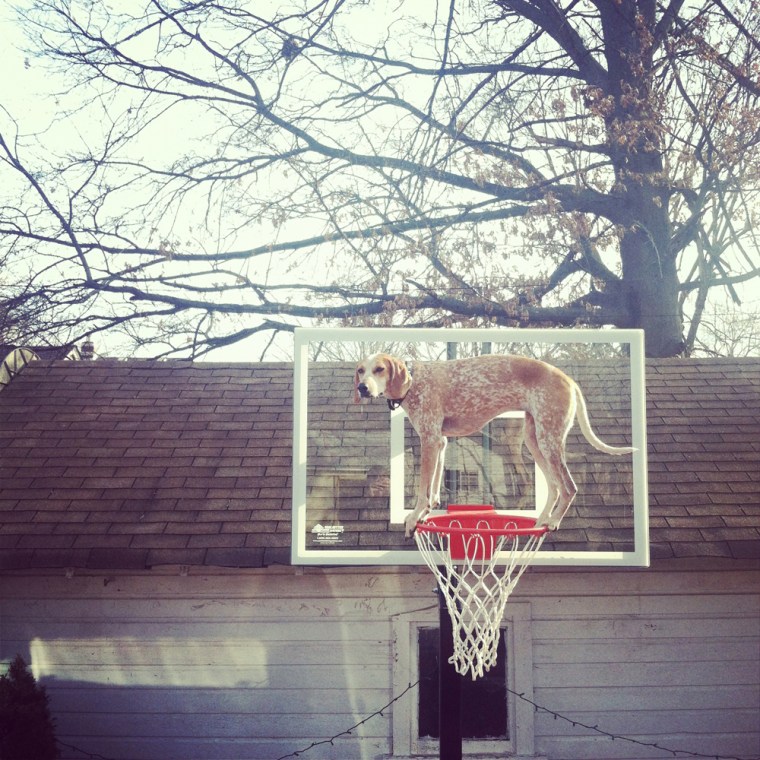 AT: Do you have a photography background?
Humphrey: I studied photography down in Savannah, Georgia at the Savannah College of Art and Design. Bunch of good folks in those woods.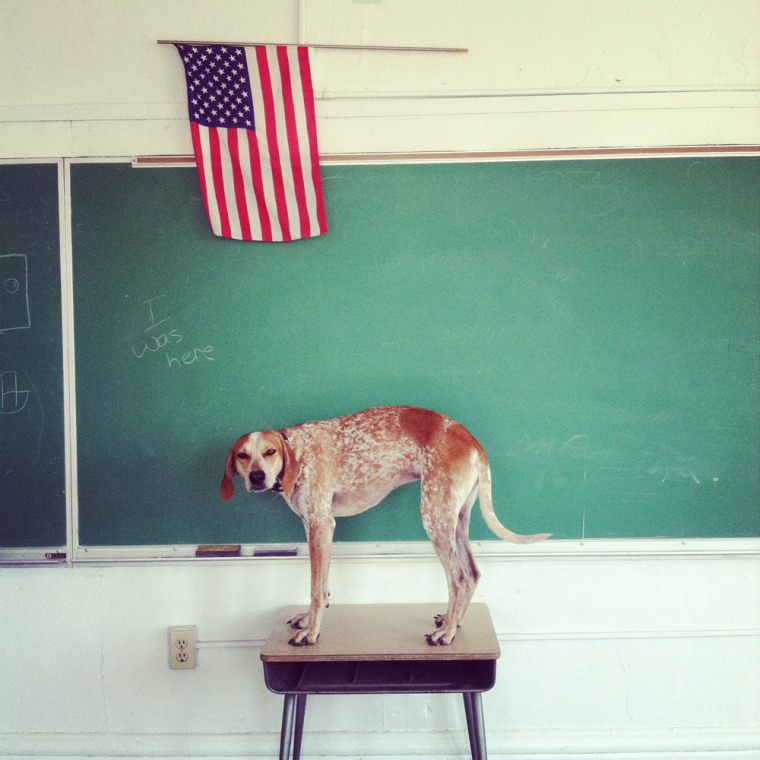 AT: What did you use to shoot the photos?
Humphrey: All of the images are with my iPhone 4 through the Instagram app.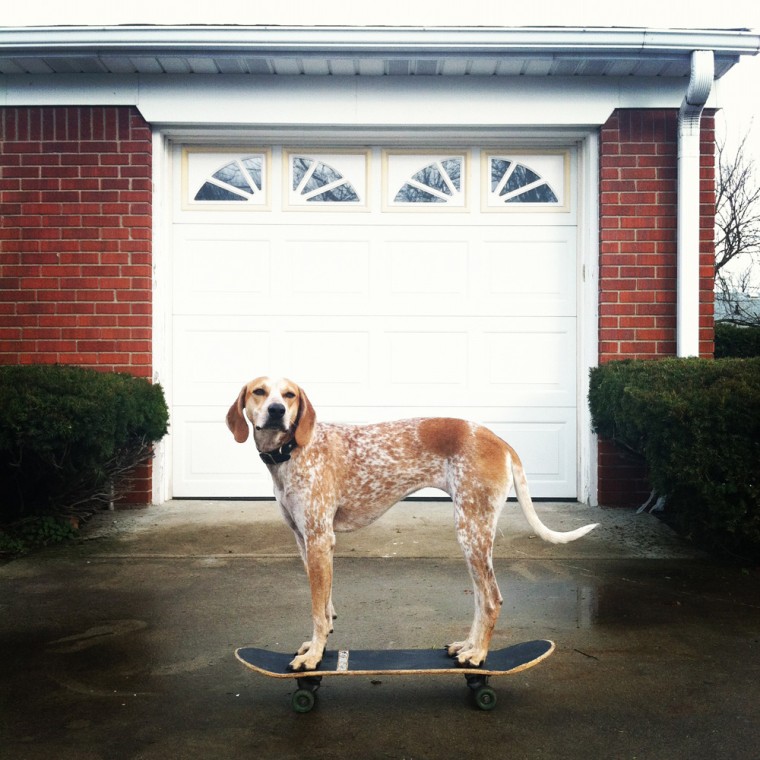 AT: Have you thought of making a book? Or a calendar?
Humphrey: Yeah! Chronicle Books is going to publish a nice little book of Maddie's adventures. It should be out in early 2013, something to remember our travels around the United States. I'm grateful for Maddie, she's such a great dog.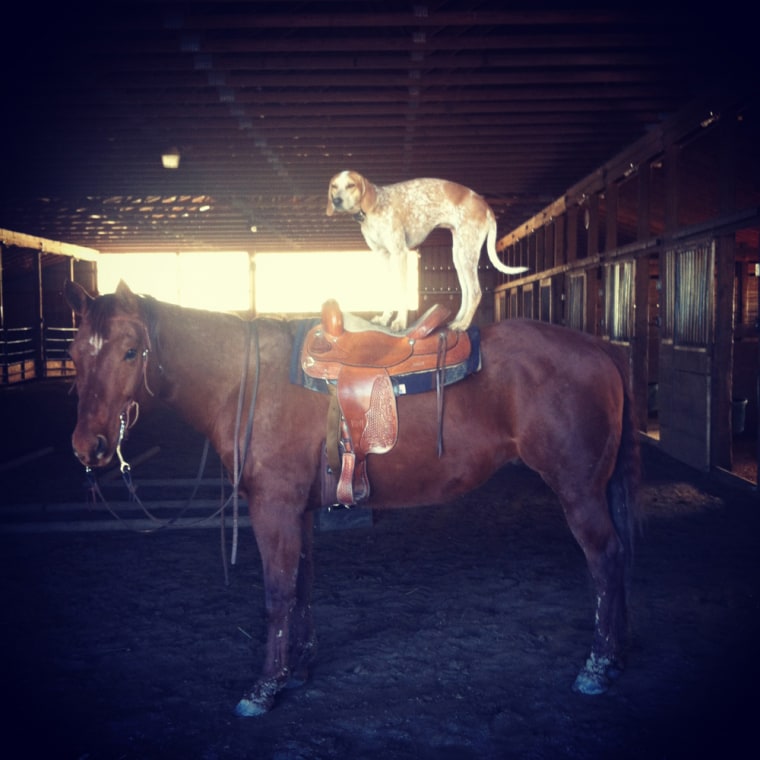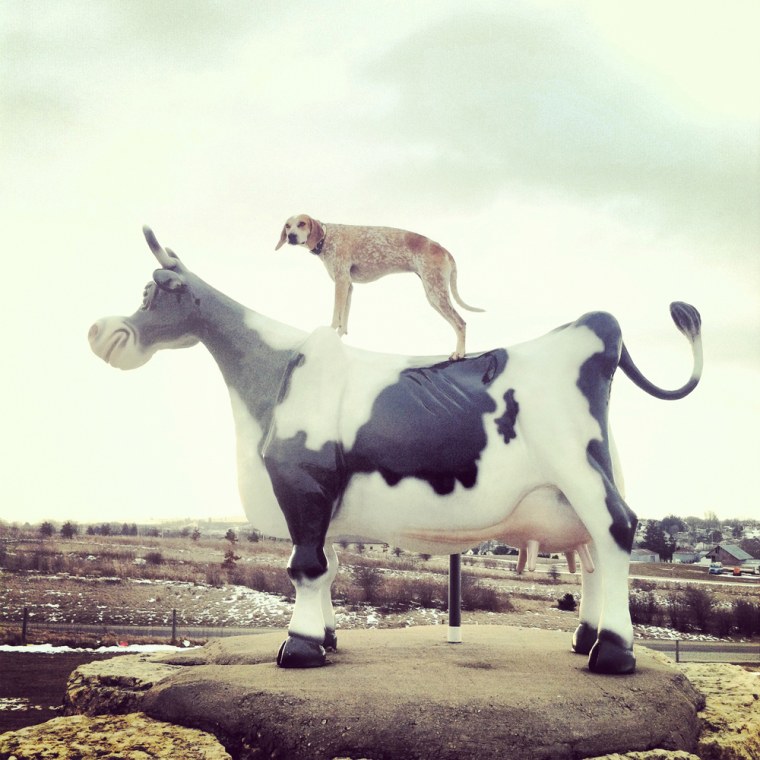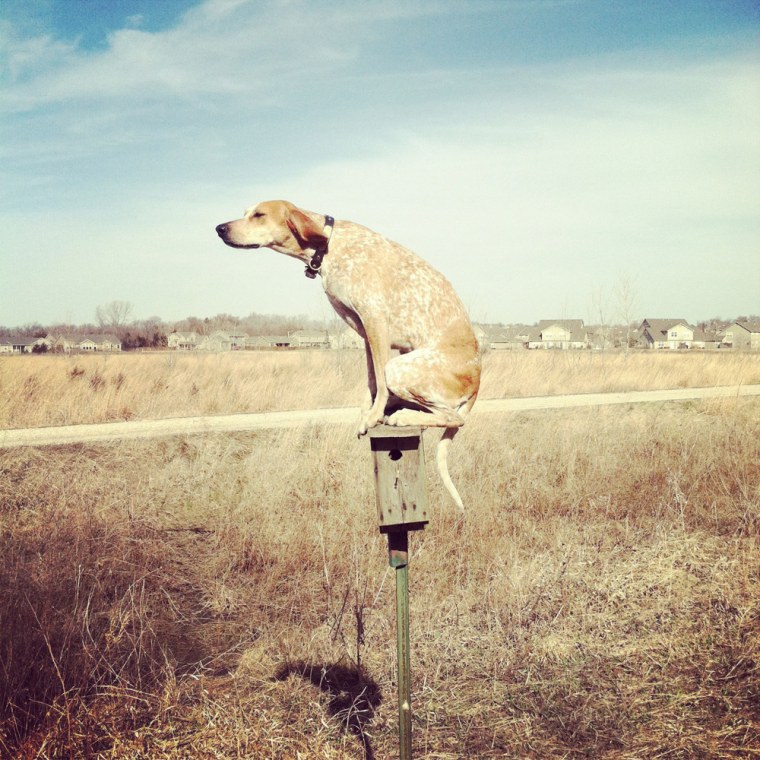 To see more images of Maddie on things, visit MaddieOnThings.com. To learn  more about "This Wild Idea," Humphrey's cross-country photo project, visit ThisWildIdea.com. 
More: