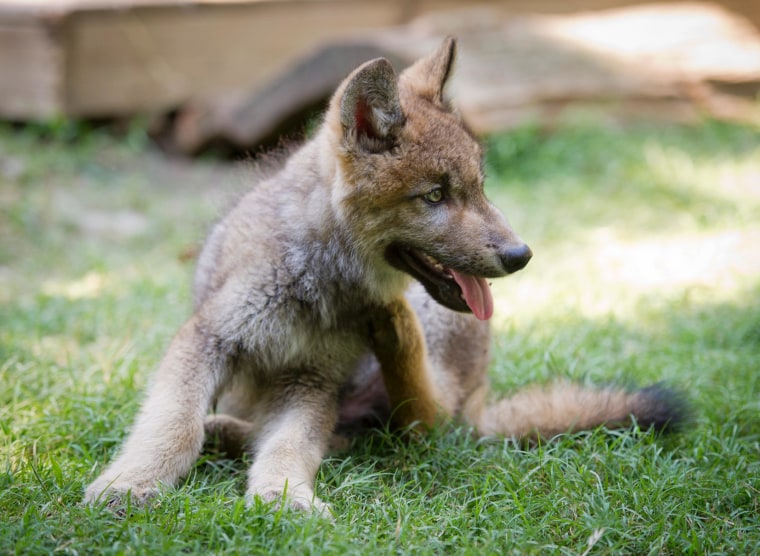 The story of this young wolf's journey could come straight from a movie. The 8-week-old pup had to cross the country to find a new home after being discovered by campers on the side of a road in Idaho, according a press release from that new home at Busch Gardens Virginia.
The campers thought the wolf was a lost or abandoned domestic puppy and called a local veterinarian. That vet, in turn, contacted the Idaho Fish and Game Department. In the end, a DNA test confirmed that the pup was actually a gray wolf. Sadly, attempts to locate the pup's pack failed and a new home had to be found for the orphan.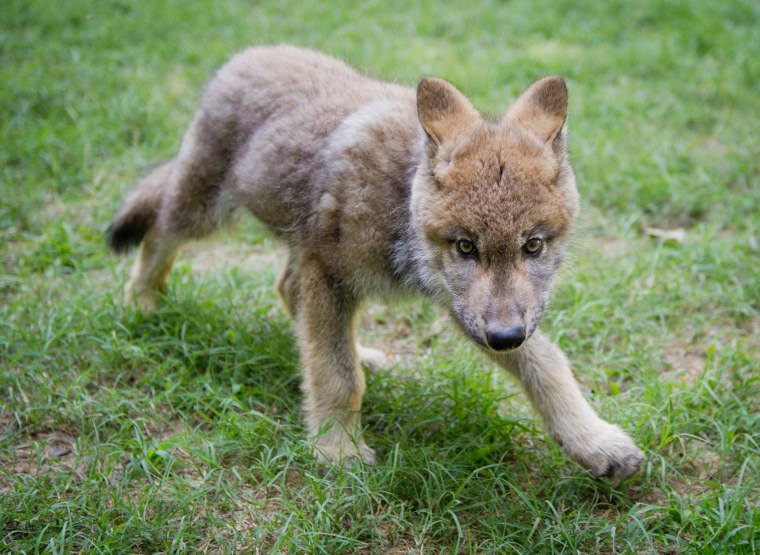 Eventually, it was determined that Busch Gardens would be the best fit for the young animal because of the park's extensive experience with wolf training and education programs. The park is already home to 10 wolves split into three packs, including two 6-week-old pups.
According to Jay Tacey, zoological manager for Busch Gardens, the pup — now referred to as "Boise" — quickly took to his new pack, which includes the 6-week-old pups and a German short-haired pointer named Mia, who is serving as their surrogate mother.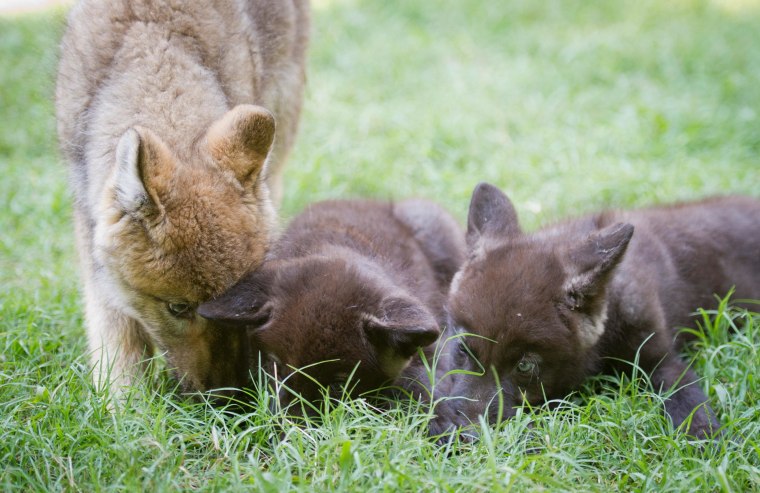 Boise and the two yet-to-be-named pups will eventually be introduced to one of the park's three mature wolf packs, and once integrated into the pack, Boise and his young mates will be unveiled to the public.
The park's intention is that these new additions to the pack will help further illuminate the important role wolves play in the wild.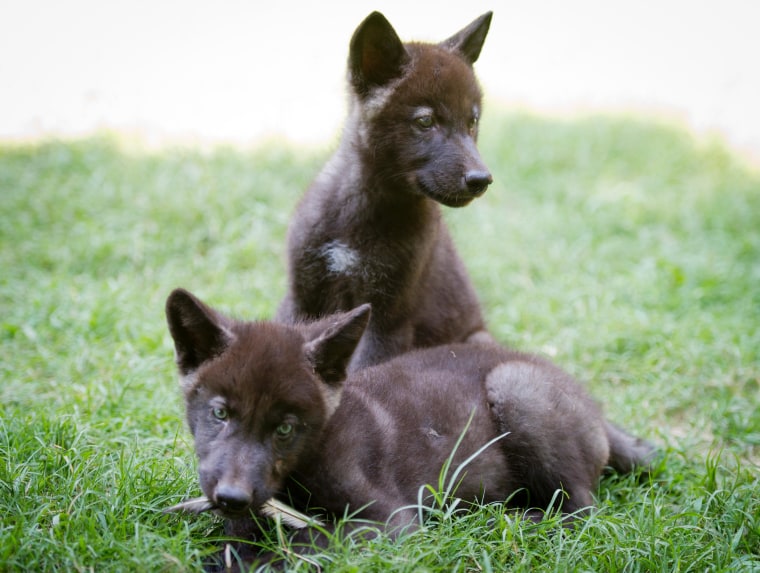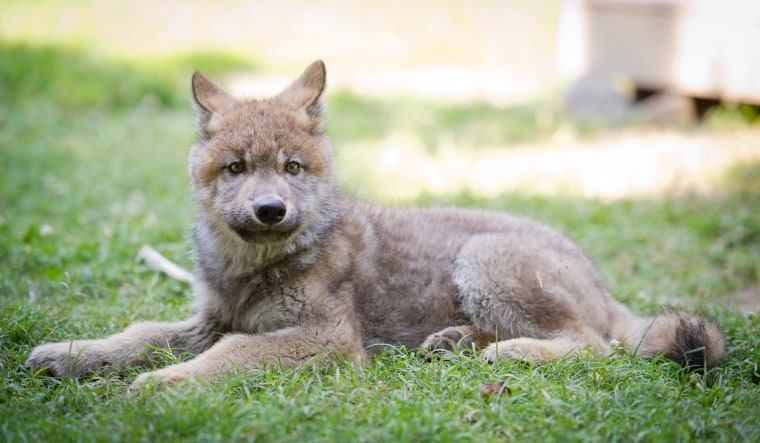 More:
TODAY.com producer Lisa Granshaw remembers attending a wolf production at Busch Gardens Virginia as a kid and wanting to become a wolf trainer when she grew up. Wolves are still her favorite animal.