There are two types of people in this world: those who believe that all dogs are cute ... and those who know that dogs don't need to be cute to be absolutely delightful.
For the latter, there is the annual World's Ugliest Dog contest, a 50-year-old tradition at the Sonoma-Marin Fair. TODAY correspondent Kerry Sanders traveled to Petaluma, California, to help judge this year's contest and hang with some of the most striking competitors.
There were plenty of ugly dogs to see and to scratch behind the ears, but there could only be one winner! Meet Martha, a 3-year-old Neapolitan Mastiff whose face looks like most of us feel on the hottest days of summer (i.e. like it's literally melting).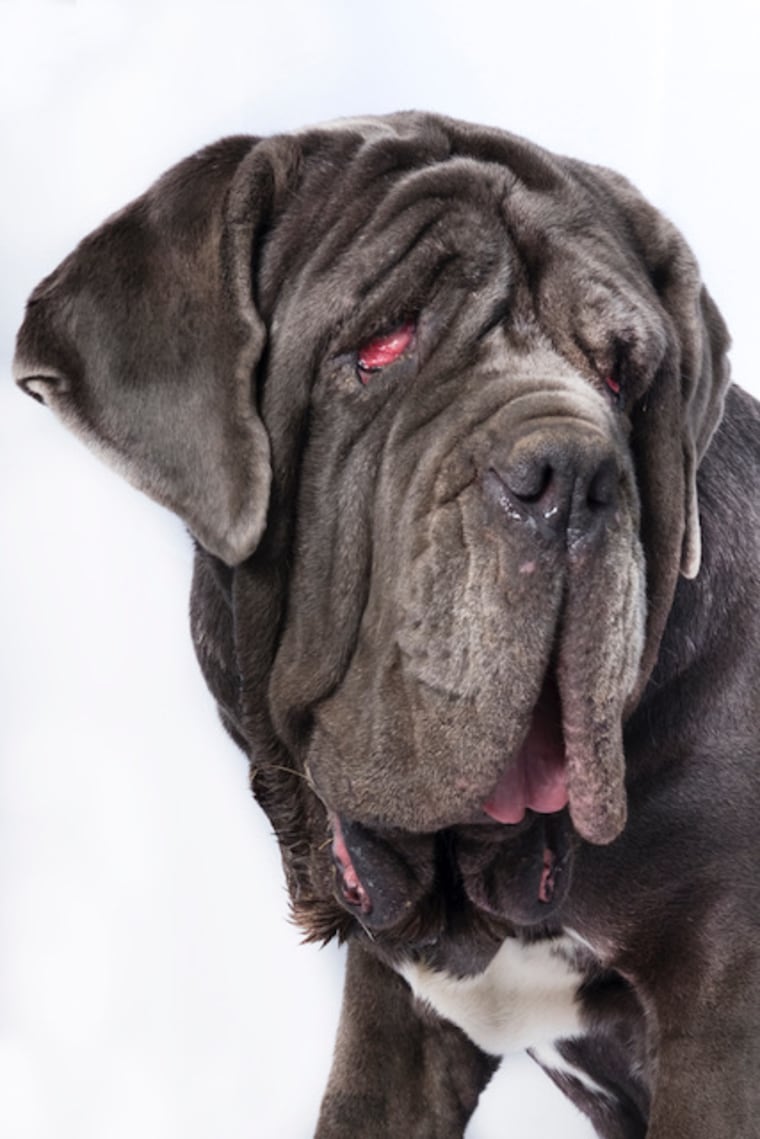 "She's a 125-pound, drooling, snoring, gassy, loud and silly girl," said Shirley Dawn Zindler, Martha's foster owner at the Dogwood Animal Rescue Group, in a press release. "She knocks over every water bucket no matter how securely attached to the fence. She bosses the other dogs around and makes sure all guests are suitably slimed on arrival."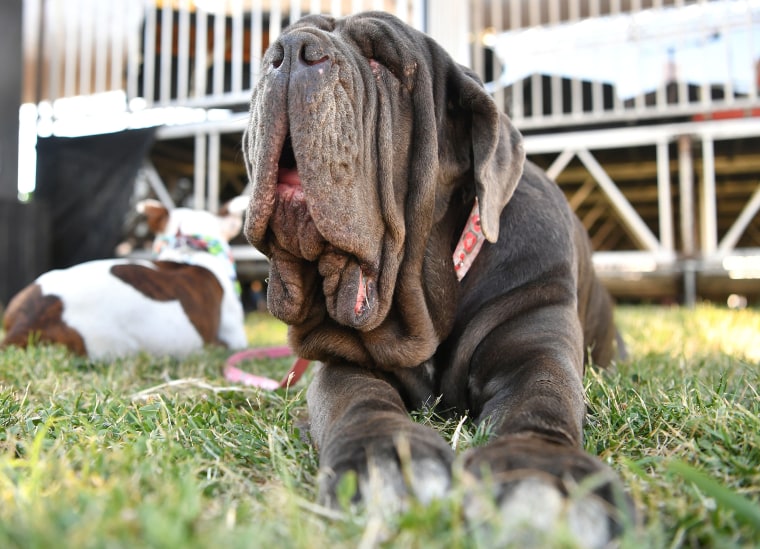 Martha, the "overwhelming crowd favorite" according to chief judge Brian Sobel, took home $1,500 and a 5-foot-tall trophy to commemorate the win. She was so excited, she passed out right on stage!
Martha will be in the TODAY studio on Monday, so look out for more from her soon!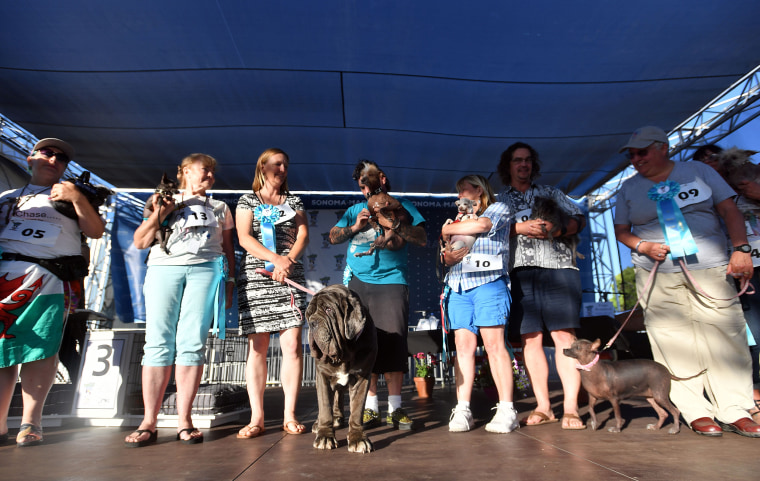 Taking still-honorable second place was Moe, a Griffon-pug mix from Santa Rosa, California.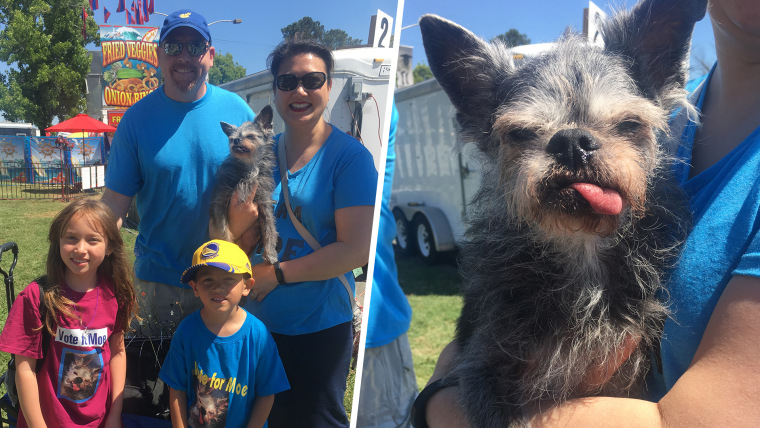 We give Icky from Davis, California, the award for most self-aware name.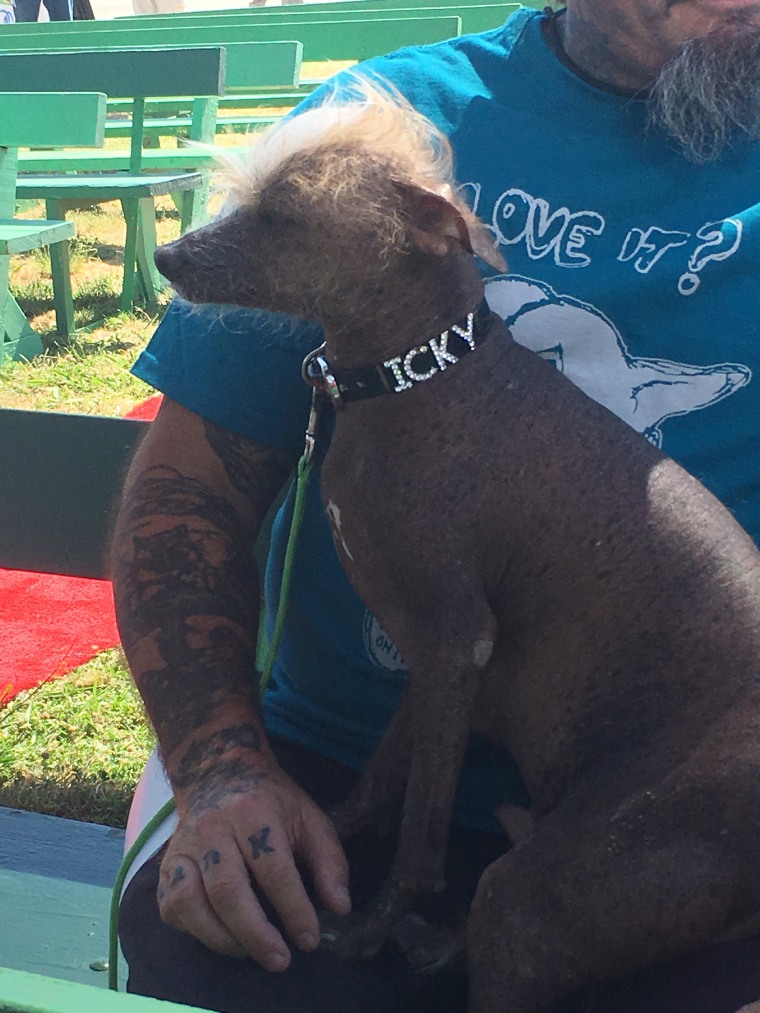 Scamp from Santa Rosa, California, has often been called "Keith Richards' doppelgänger."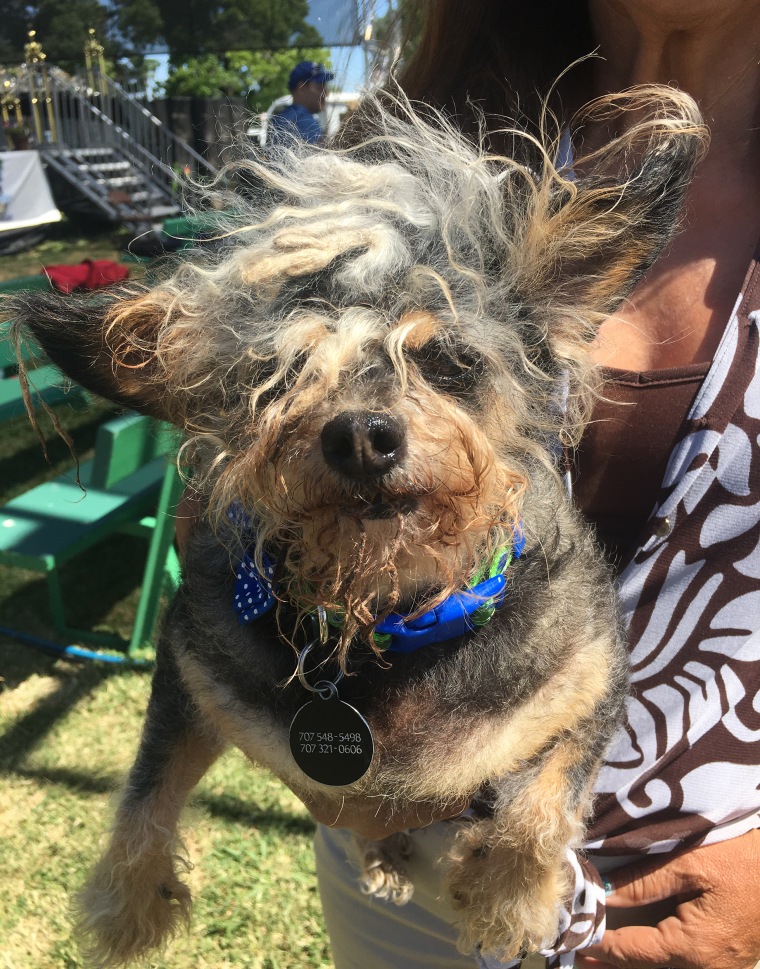 Josie from Tucson, Arizona, could give '90s boy-banders a run for their money with her spiky 'do!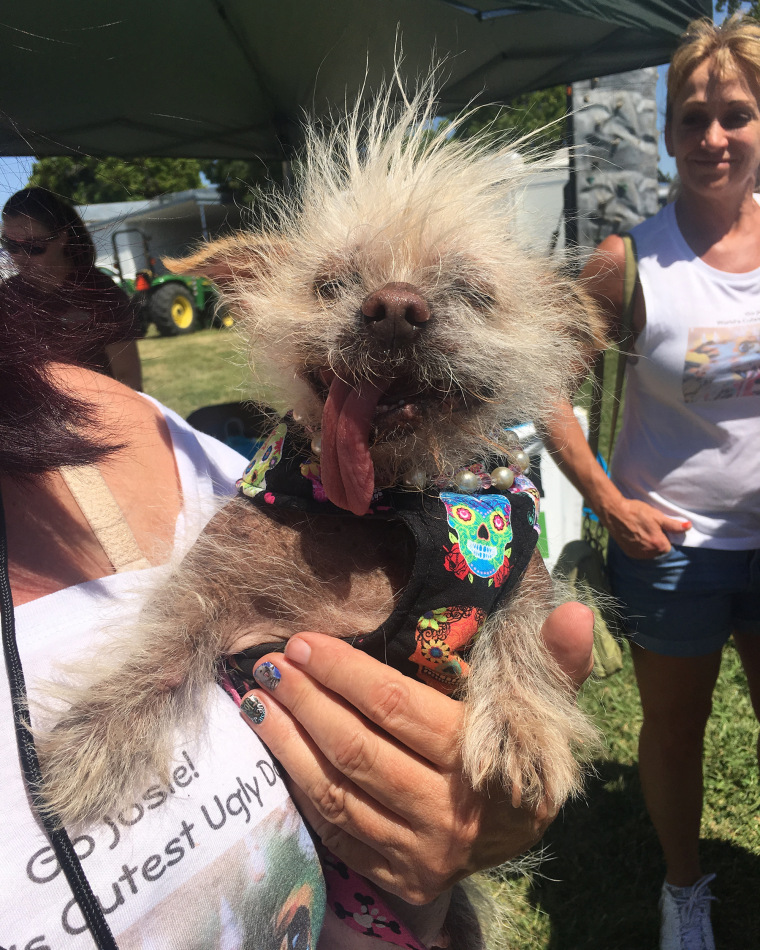 Meanwhile Rascal from Sunnyvale, California, looks like he's been taking hair tips from Albert Einstein.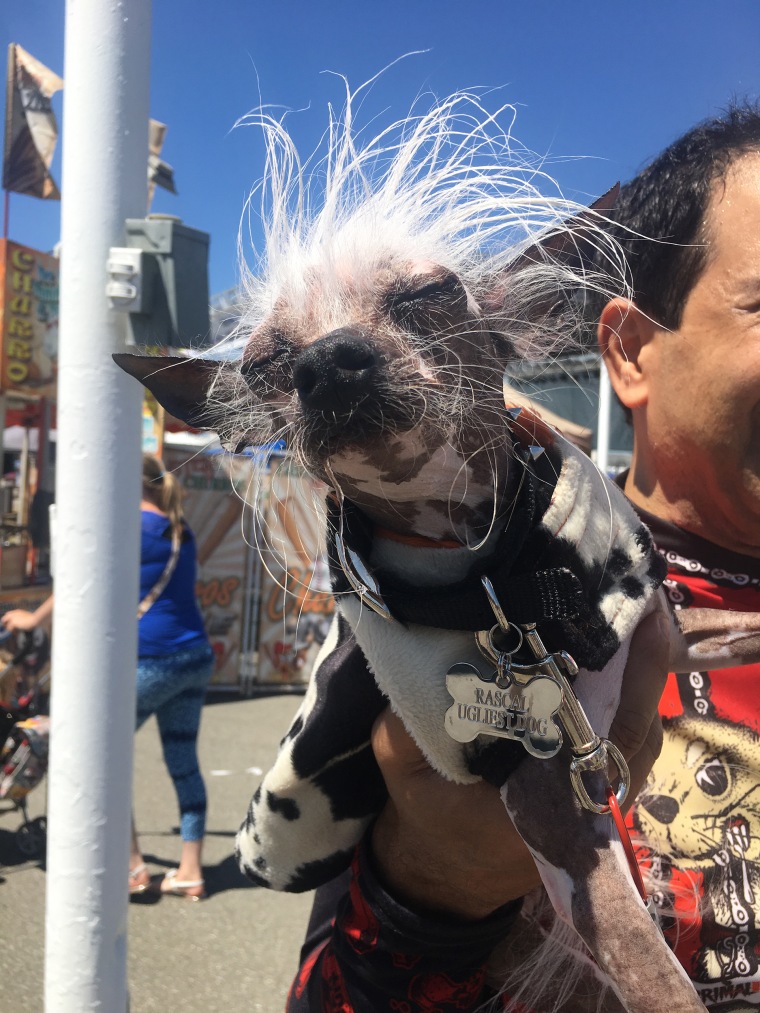 Jake from Tucson, Arizona, forewent hair to show off his lovely bone structure.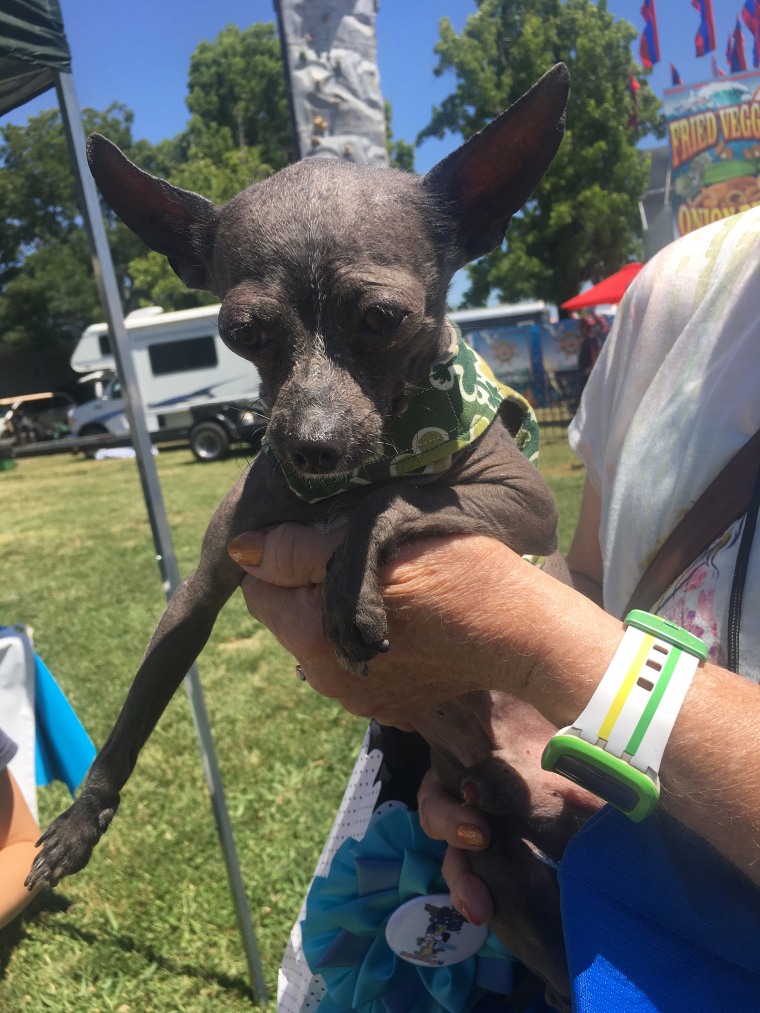 Monkey from Pleasant Hill, California, could barely see out from under his own eyebrows!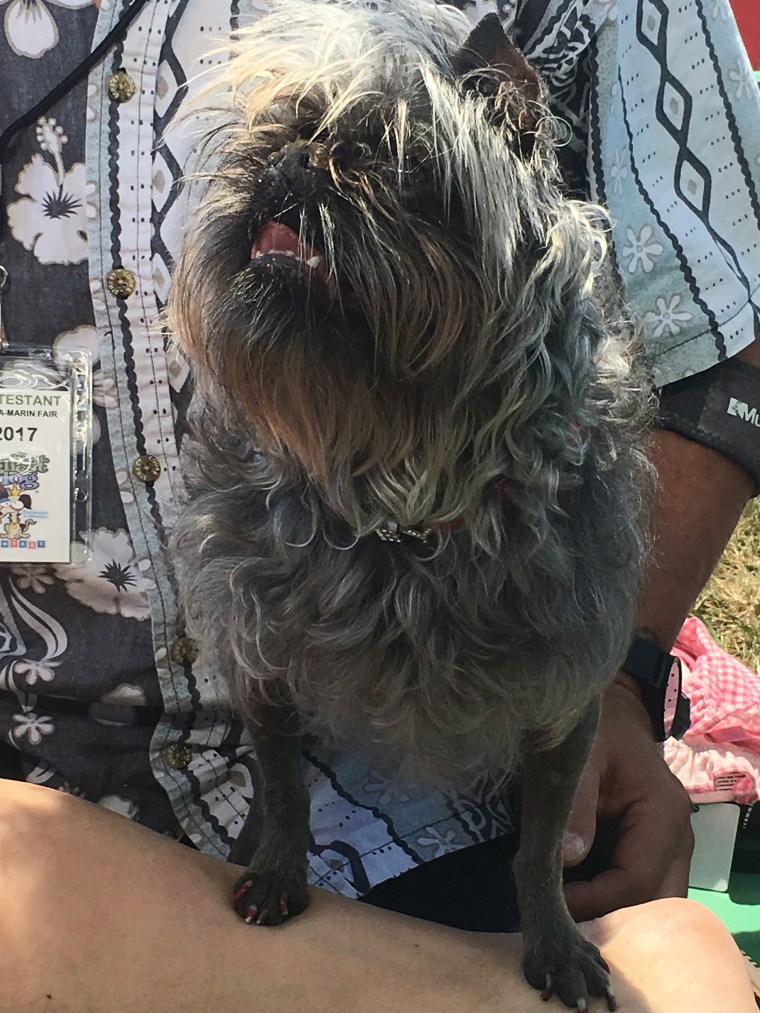 Fourteen dogs in total walked the red carpet in hopes of being named the World's Ugliest Dog. See more pics from last year's contest ... and stay tuned for winner Martha's appearance Monday on TODAY!