This is the moment a man and his dog were reunited for the first time after being hit by a drunken driver — an accident they were lucky to survive.
The first thing Chance Patterson remembers after the incident, which occurred in East Vail, Colorado, on a Saturday night in late July, is asking about his dogs.
Carlitos, a German shepherd, and Izzy the pit bull had been in the car with him, having spent the day at doggie day care while Patterson was working a double shift at Larkburger, a restaurant chain.
A truck driver, who'd witnessed the serious collision on a mountainous part of Colorado's Interstate 70, came over to help. Twenty-two-year-old Patterson, drifting in and out of consciousness, just wanted to know: "Are my dogs OK?"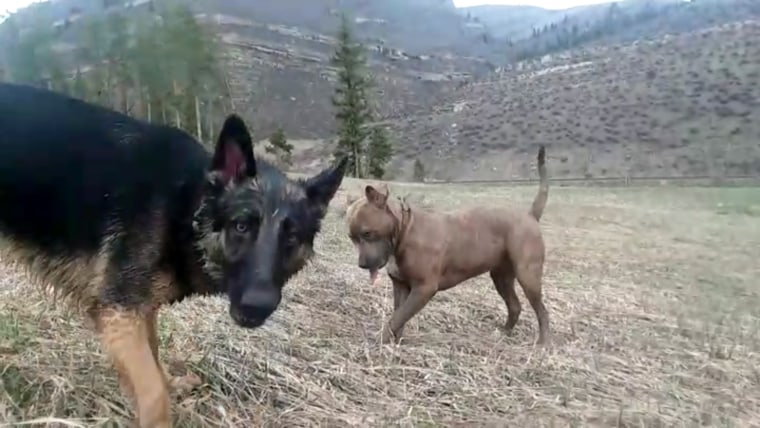 The driver told Patterson he could see his German shepherd had been killed. Izzy was nowhere to be seen.
"I asked if he could go look for my other dog," Patterson told TODAY.
Rescue workers cut Patterson out of the smashed car, and brought him to the hospital. He was battered, with a broken leg, ribs and elbow, and a lacerated lung.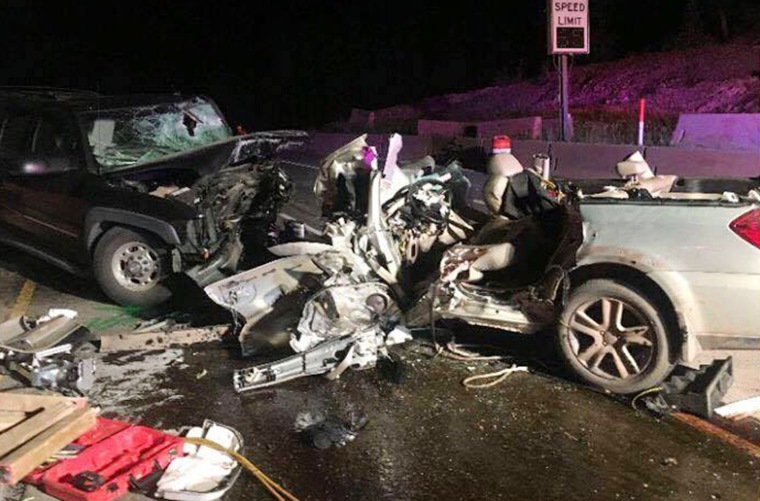 Folks from the community set out to find Izzy. "The response was overwhelming," said Holly Walthers, owner of Vail Doggie Day Spa & Lodging — that's where Izzy and Carlitos had spent the day while Patterson worked.
By Monday, there had been several sightings of Izzy near the site of the accident. But no one had been able to capture her.
"There were a few people who got close to her but she would run and hide," Walthers said.
On Thursday, five days after the accident, the search party had an idea where Izzy might be based on information they'd gotten from local cyclists.
A Vail Doggie Day Spa employee who knows Izzy well went to the location, hoping a familiar face could draw her out,"and Izzy girl walked up right behind her and was beyond excited to find someone she knew was safe," said Walthers. "We immediately called Chance and he was crying and extremely thankful and happy."
"I had no words," said Patterson. "I was so happy. I thought I'd lost both my dogs."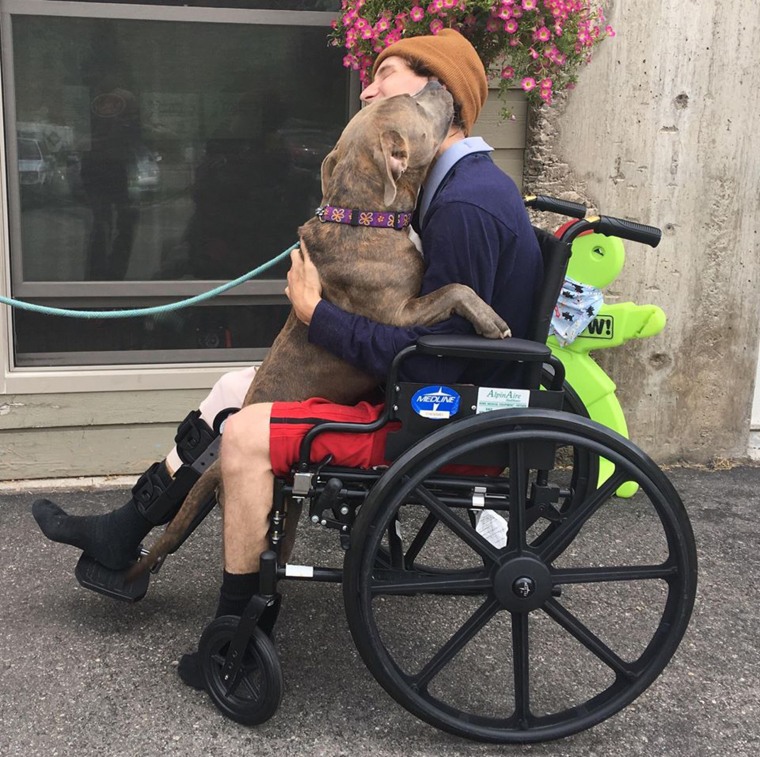 Patterson got out of the hospital after about a week. He and Izzy, who rather miraculously was diagnosed with only a sprained toe, were reunited a little less than a week after that. They are staying with a friend until Patterson no longer needs a wheelchair.
Walthers said Izzy was "resilient" and showed the "heart of a champion" during her nearly two weeks at doggie day care.
"She was so excited to see her dad," Walthers said. "Chance has a long road ahead of him to heal both physically and emotionally. We are just grateful that he has Izzy by his side."
Patterson told a local paper he harbors no ill will toward the drunken driver.
"I just want her to know I'm not mad. She's alive, I'm alive, and that's all that matters," he said — though he hopes his story, and his loss, might make someone else think twice before driving while under the influence themselves.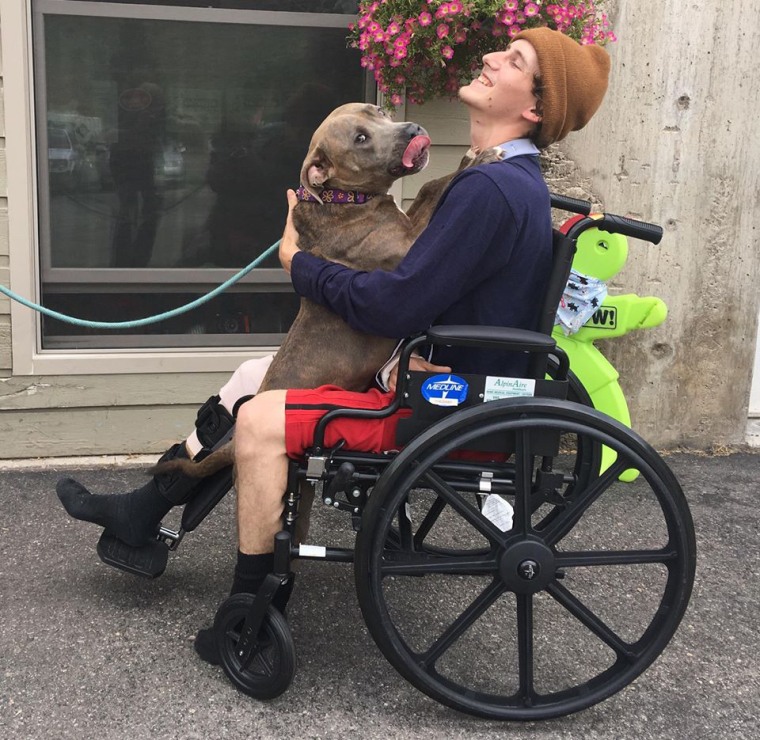 He still can't quite believe he and his dogs were in this terrible accident, and that he and Izzy survived.
"I don't know how I was able to come through it," he told TODAY. "Izzy barely had a scratch on her."
Before the crash, Carlitos used to be the dog who attached to Patterson at the hip. Izzy was more independent, frequently wandering off "trying to find things to get into trouble with," he said. Now, though, Izzy is sticking close, and "she won't go far at all."