Holiday travel is notoriously stressful, but for pet owners the pressure often has less to do with airport security lines and more to do with the mad scramble to secure a pet sitter – especially if you forgot to book one until the last minute. Again.
When Bethany Cabrera found herself in need of someone to take care of her Great Dane puppy just days before her Thanksgiving travel, a Google search for pet sitters near her Brooklyn home led her to Rover.com.
"I didn't even know something like this existed," Cabrera told TODAY.com. Through the site, Cabrera was able to find a well-reviewed sitter who lived nearby, and the two ladies and their pups met at a local dog park to finalize arrangements and make sure the animals got along.
Cabrera then confidently left her puppy, Tikko, with sitter Diana Ludwiczak while she and her family traveled over the holiday, and Ludwiczak kept her updated with text messages and pictures of her pet enjoying his own little getaway. "It was good knowing she loved dogs and would take him on long walks and to the parks," Cabrera said.
In the past, dog owners looking to make last-minute getaways had to rely on the generosity of friends and family or turn to a local kennel to make arrangements for their dogs. But goodwill with relatives can wear out and kennels can get pricey – not to mention that the ones with good reputations book up months in advance.
Dog owners tend to go down the Rolodex, asking 'Who can I impose on? Who can I impose on?'" Rover.com CEO Aaron Easterly told TODAY.
These days, thanks to a handful of new sites like Rover.com and DogVacay.com, pet owners suddenly have a slew of available options. Those in need of doggie daycare simply type in a little basic information about their location and the dates they're looking to leave town, and a list of dog sitters pops up, vetted by the companies through background and reference checks as well as phone interviews.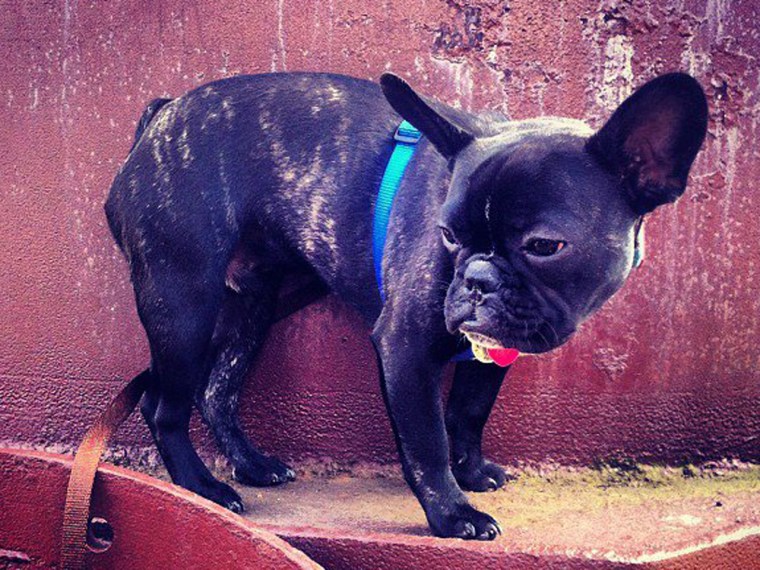 Owners typically choose the option to have their pets stay with the sitters, but both sites also offer the option to have the sitter stay at your own house. While owners pay sitters through the sites, sitters and owners work out the rates amongst themselves. Rates vary anywhere between $15 per night to $70 per night at the high end, depending on the local market. Most seem to fall in the $25-50 range.
Membership is free to both pet owners and sitters, though sitters typically pay a 15 percent service fee to the sites for each of their jobs - a charge Ludwiczak said she felt was reasonable in exchange for the ease of finding clients.
Other options include Petsitting.com, where users enter basic information which is then reviewed and passed along to a network of service providers, including pet sitters, dog walkers, boarding companies and groomers, who then contact you based on your request.
Owners can also use SitterCity.com, which focuses primarily on helping parents find babysitters and nannies, but also connects owners with services for pet care, including dog-walking and pet-sitting. While the site matches pet owners up with local pet care providers, there is a monthly fee involved – the standard package is $35 per month, while the premium option is $70 for the year.
Rover.com, which launched in December 2011, was the brainchild of Greg Gottesman, the company's founder and investor.
Gottesman had taken his dog to a high-end dog "hotel" and when he picked his pet up, he found it had been mauled by another dog. Deciding there had to be a better way, he approached Easterly, also a dog owner, and soon thereafter Rover.com was born. The site is now approaching 100,000 members.
Similarly, DogVacay was created after Hirschhorn paid nearly $1,000 to board his two dogs at a kennel for a week. Looking to improve the experience, he started a dog-boarding business at his home and then created DogVacay to expand the concept to other families and sitters.
And this holiday season, the sites say they've been flooded by owners like Cabrera looking to find sitters for their pets.
"We've been blown away by the demand," said Hirschhorn. "People are realizing that kennels are expensive and not the best experience for the dogs."
Dana Macario is a Seattle-area dog owner who usually imposes on her mom to watch her Golden Retriever when she goes out of town.
More from TODAY Pets:
Purrry pets! Dress like your cat - for $1000
Did I do that? 9 cute pets causing trouble
Shockingly cute: 159 pets dressed for Halloween
Celeb pets: Animals are a star's best friend
The cutest dog in the world: Is Bo a Facebook plant?