Most animal shelters have a website where you can check out pictures of available pets.
But the photos are often poor quality, and black cats are especially at risk for a bad pic, because their features don't stand out as distinctly as other cats, one photographer has found.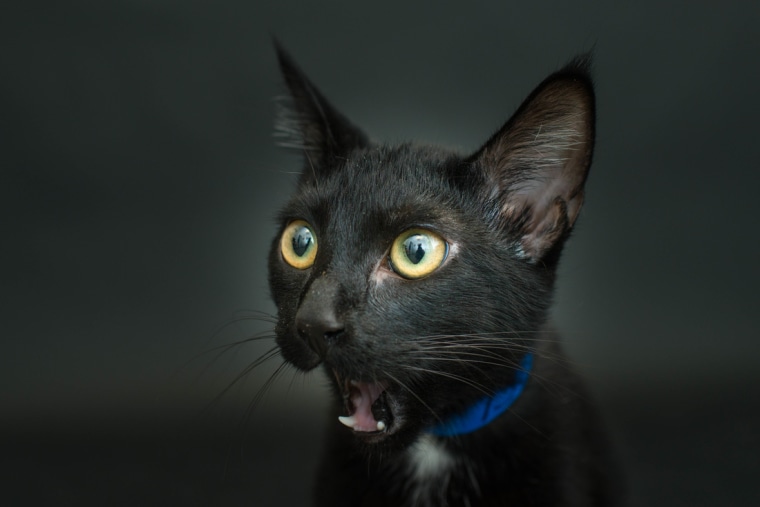 Casey Christopher, a 31-year-old video editor and photographer, is making it her mission to help black cats in need of homes by taking professional-grade photos of them.
RELATED: 'I Can Haz Picture Taken?' Pet photographer shows the human side of animals
Christopher has been volunteering at the West Los Animal Shelter since last December, when she adopted her own cat, Imogen.
"Twice a week I visit the shelter and photograph anyone who needs a home for the [shelter's] website," Christopher told TODAY.com, noting that she shoots with a $1,400 Nikon D-800, far superior to any smartphone camera.
RELATED: 'Hugging' dogs saved from kill shelter are still up for adoption
Christopher said she's developed a particular interest in black cats recently because she's worried people are not adopting them as much as other, more colorful felines.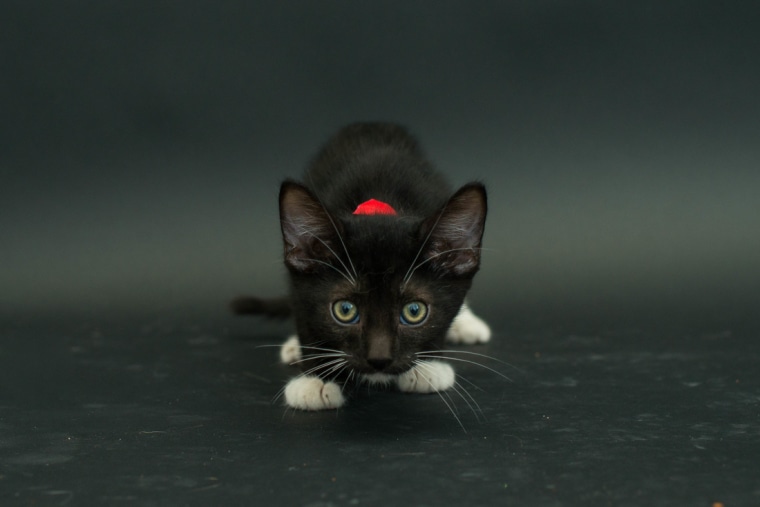 "As of yesterday, there were 36 cats available for adoption at the West L.A Animal Shelter and 10 of them were black," she said. At the West Valley branch, of 71 adoptable cats, 35 were black, she added.
"A calico or an orange cat tends to get adopted fast, [while] the black cats just sit there," Christopher added.
RELATED: Cheetah and puppy become best friends at Virginia zoo
In her mind, part of it has to do with the fact that our dark-furred friends aren't as photogenic.
"You just can't see the black cats as well, especially not when they're in a dark cage," she said.
So to make the creatures more visually distinct, Christopher uses an external flash and also lightens the cats' faces during editing.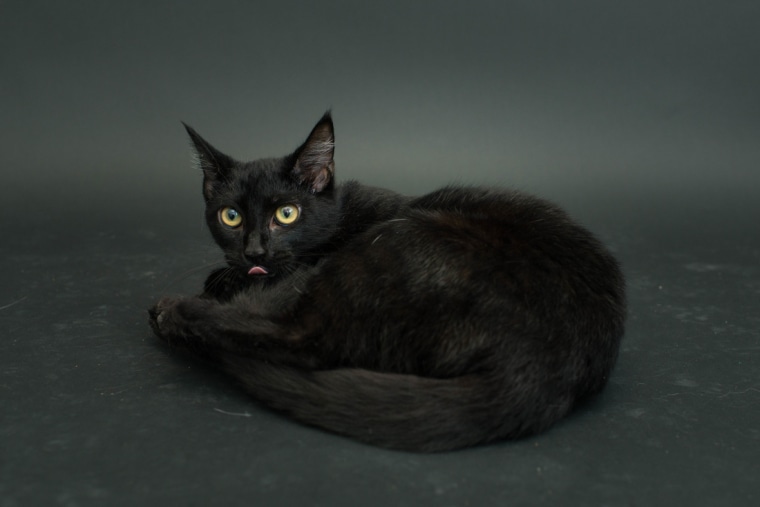 Samantha Bell, Cat Behavior and Enrichment Lead for Best Friends Animal Society in Mission Hills, has also found that potential pet owners seem to prefer more colorful creatures.
There are currently 486 cats available for adoption at Best Friends and 195 of them, or 40%, are black or have black as their primary color, she said.
"Some adopters will ask me to show them the cuddliest lap cat we have, and I'll show them a black cat. And they sometimes say, 'Oh, but we don't want a black cat,'" Bell told TODAY.
"It's crazy to me because, while color doesn't determine temperament, I have found that our cuddliest lap cats are often black," she said.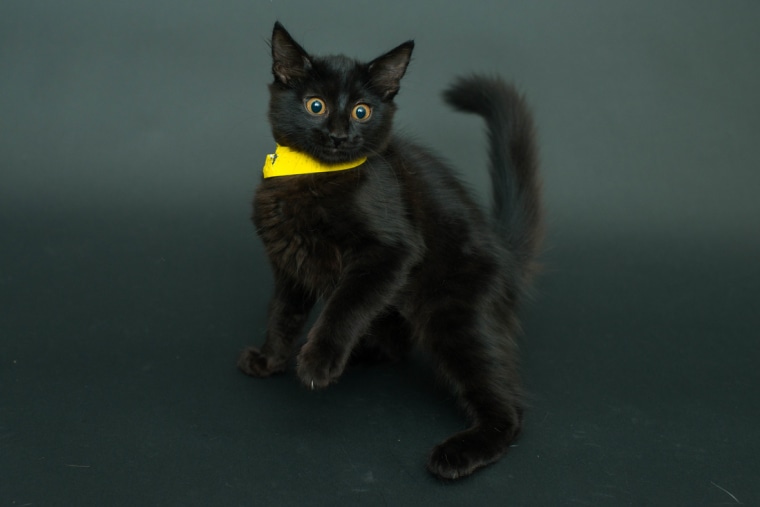 But Dr. Emily Weiss, vice president of research and development at The American Society for the Prevention of Cruelty to Animals, says her organization's research has found that black cats "are adopted more than any other cat."
That said, there are indeed more black cats in shelters than any other type, Weiss noted, but for good reason: there are simply more of them.
"Black is a dominant genetic trait, so there's a better chance [a cat with the gene] will have a black coat color than another," said Weiss.
And so a black cat crossing your path isn't so unusual, after all.
But hopefully, that black cat gets placed in a shelter and then a loving home.
Weiss encourages animal shelters to take advantage of Halloween to promote black cats, and has been seeking to squash reports that the animals are at greater risk for cruelty on the holiday.
"There are all sorts of myths out there, but there is no spike in cruelty towards cats during Halloween," she said.