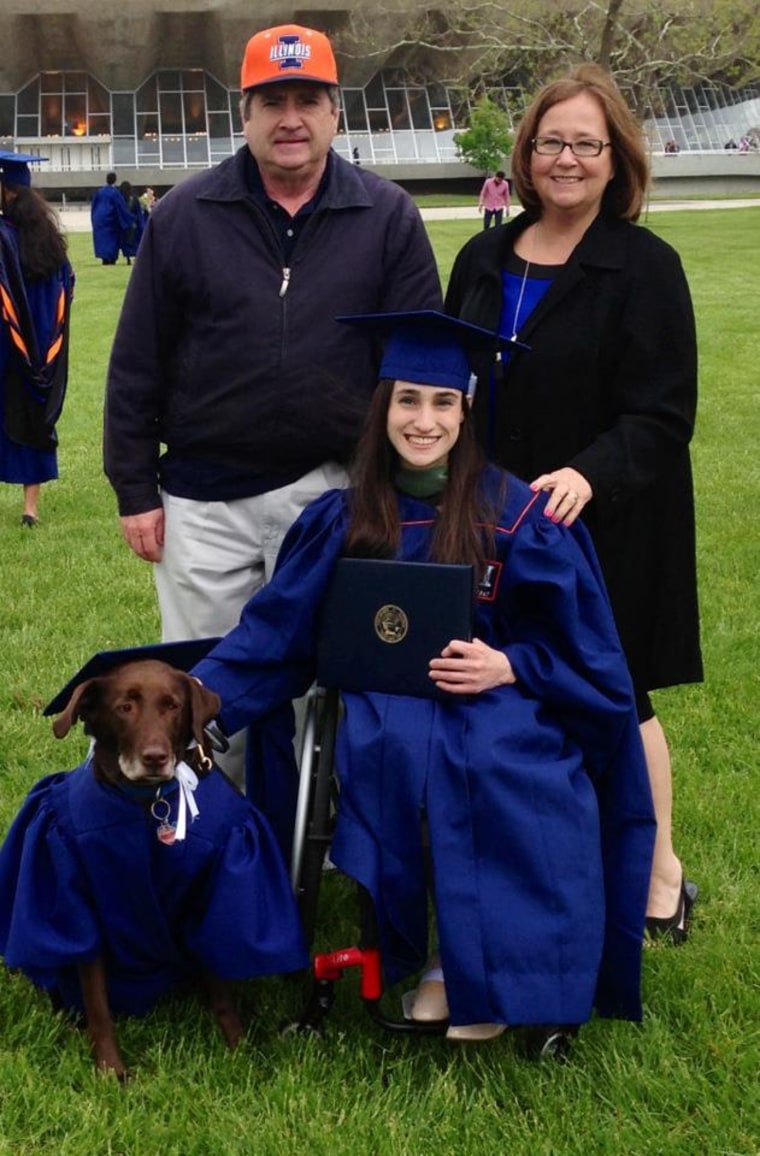 Service dog Hero goes everywhere with his owner Bridget Evans, from classrooms, to movie theaters, to doctor's appointments. He's been there for moments of joy and sadness both. And he was by her side on Saturday, clad in his own royal blue cap and gown, when Evans made her way across the podium to accept her diploma from graduate school at the University of Illinois at Urbana-Champaign.

"He's been with me through all my classes," Evans, 24, told TODAY.com. "He deserved a cap and gown as much as I did."
Reddit user f3b14 posted a photo of Evans with her 6-year-old service dog on Sunday, and the image soon spread across the web.
"This picture is everything that is right in the world," Reddit user AndreThreeHundred wrote.
Evans joined in the discussion a day later, posting another photo of the pair at her graduation to the thread.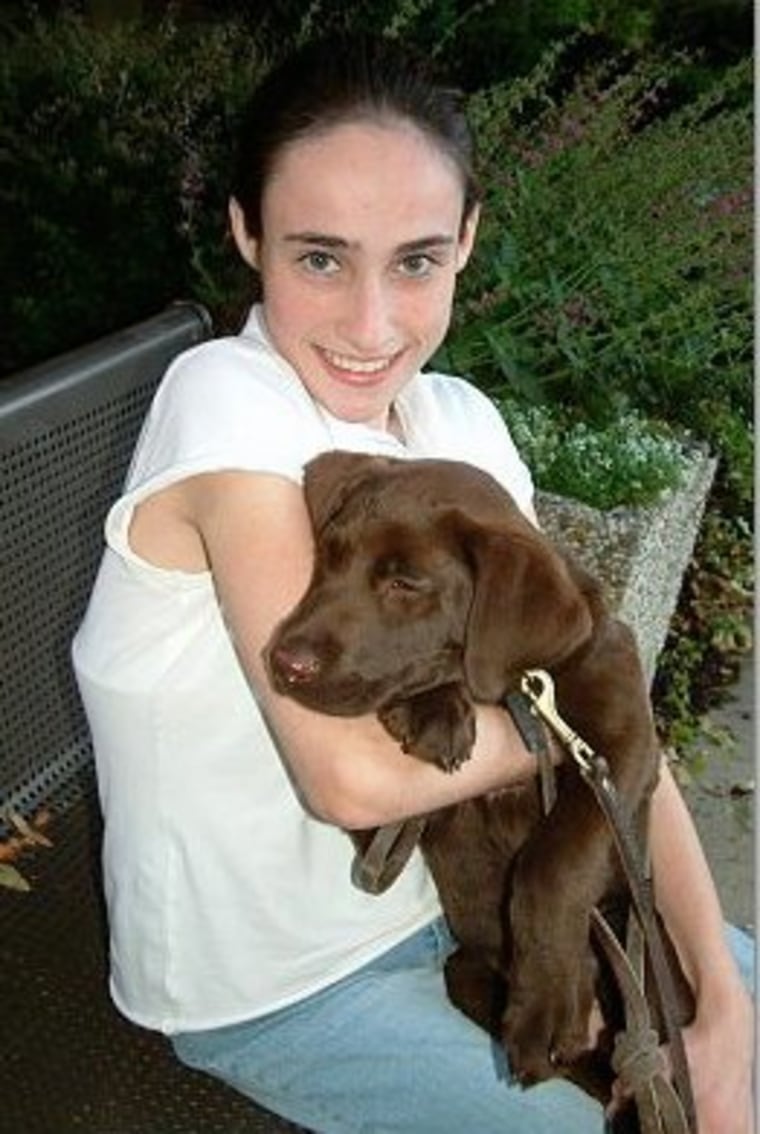 "I've never had so many Facebook friend requests for my dog in his entire life," she laughed. "I'm just along for the ride!"
Evans graduated with a Master's degree in community health and hospital administration. Born with spina bifida, a spine-related birth defect that impairs her mobility, the hospital is a place she's come to know all too well throughout the 37 surgeries she's endured.
The 6-year-old chocolate lab caused quite a stir at Evans' commencement, as curious students and their families stopped her "every 5 feet" to take photos. When Evans graduated from college, her now-retired service dog Coal wore his own cap, but this time around she went all out by specially ordering the cap and gown from a graduation company, which was all too eager to oblige her.
Hero has certainly earned his robes. He's helped Evans maneuver the university's large campus, pulling her up ramps and guiding her through the snow. Because of him, she's never missed a class.
"I don't think I could've gone without him," she said. "He picks up pens, turns off lights for me when I go to bed, and has boosted my confidence when meeting people."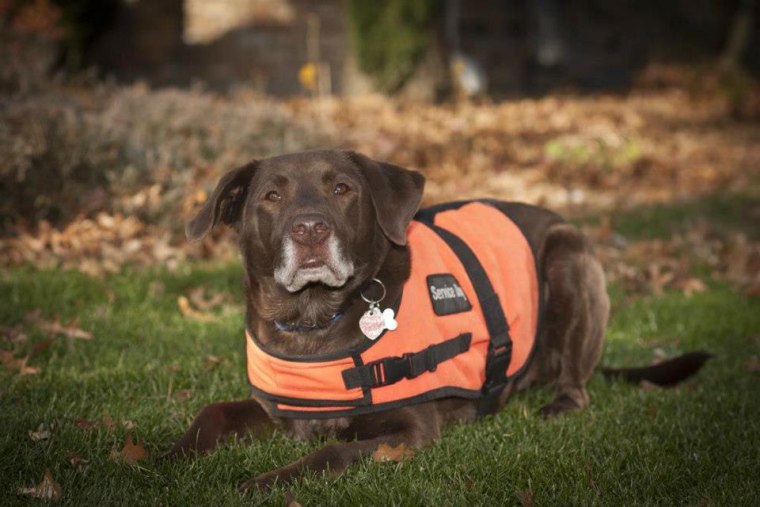 Evans doesn't dwells on her disability, which she calls "a small part of who I am."
She has focused her energies towards helping others — man and dog alike — through the Illini Service Dog Program, which she started on the Urbana-Champaign campus in 2010. It's the first program that allows college students to train service dogs for people with physical disabilities. Service dogs can often come at high costs and with long wait lists, Evans says, and she wanted to start a program that would provide dogs to people for free.
Just last month three dogs graduated from the program, which has received widespread support on campus. And Evans has trained 20 service dogs herself since working with her first dog at the age of 11.
Now she's never without her four-legged companion, Hero.
"We can read each other's minds," Evans said. "We're so attuned to each other. He's my best friend, roommate, classmate, and like my sibling. I'm so grateful that I got to celebrate my day with Hero by my side and my family in the audience."