A portrait book of kittens without faces is not exactly what one might expect to become a hot-seller. And yet, photographer Arne Svenson, who is used to his offbeat ideas developing a devoted following, has a strong feeling that his upcoming book "Strayed," due out in August, will capture the interest of animal lovers and others.
Svenson knows a thing or two about engaging his audience. He is the author of the popular 2011 book "Chewed," a book of photographs of mangled pet toys, and "Sock Monkeys," a collection of hundreds of sock money portraits. Both are books that definitely stray from traditional photographic themes.
So how did this unconventional photographer come up with the idea to photograph backwards kittens?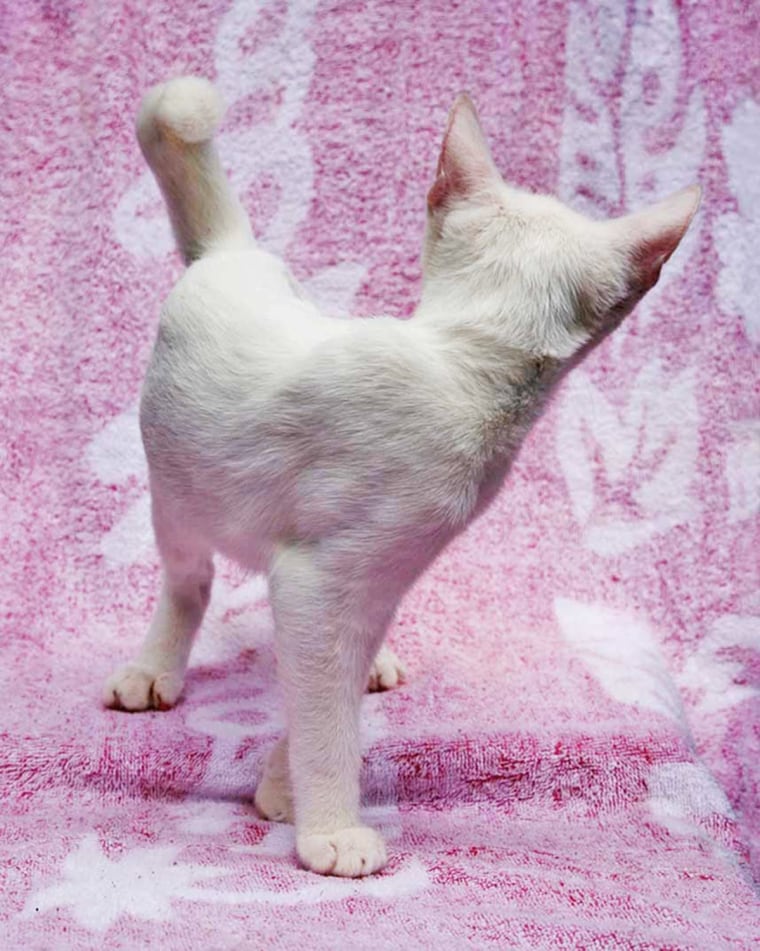 A little over two years ago, Svenson was relaxing on the beach with a friend, recovering from a trying project photographing forensic facial reconstructions. Jokingly, he mentioned that his next project needed to be lighter, maybe about kittens. The idea stayed with him, and when he returned to his home in Hudson, N.Y., he went straight to the Animal Kind cat rescue, eventually bringing home five 6-week-old kittens on loan.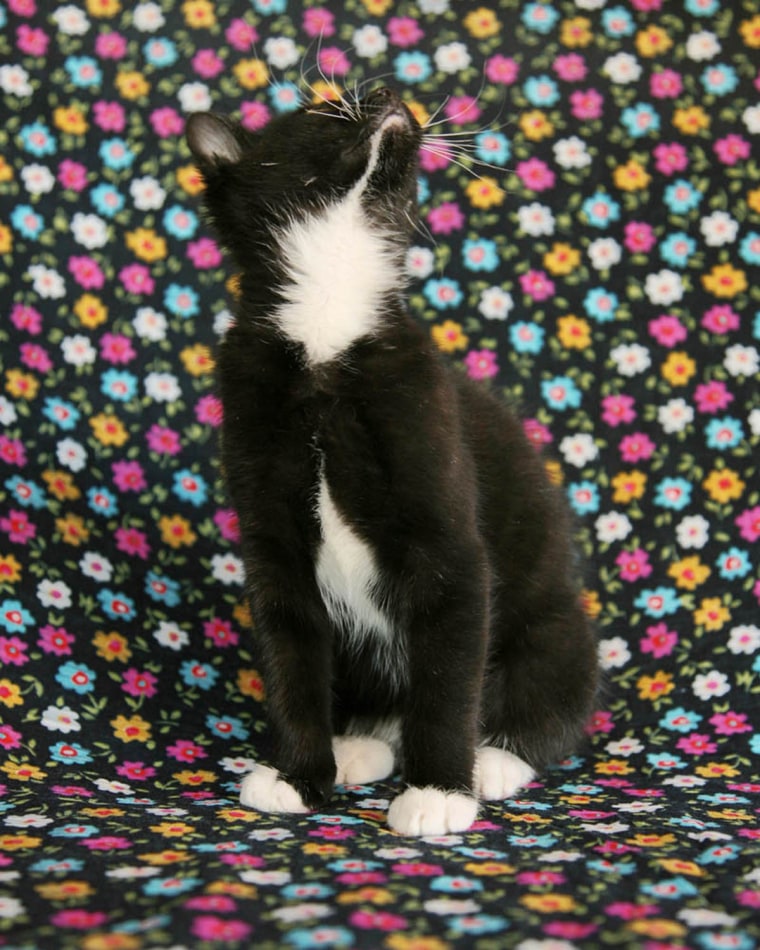 "I wanted to emulate the photos of kittens in calendars, but have everything in the shot be completely off," Svenson, 59, told TODAY.com. "I bought some really garish fabrics from the Salvation Army to use as the background. When I first put a kitten in front of the camera, he stared at me, I stared at him and I thought, 'I have no idea what I'm doing.'"
It was only when the kitten turned its head away to stare at the background that Svenson knew he had found his next theme.
"A lot of my work has to do with taking something recognizable and looking at it in a different way," he said. "The typical way of photographing kittens is to have them looking at you with their big eyes. By having them turn their head, I was able to show an autonomous being that is not just there to entertain us."
By the end of the two-year project, Svenson had worked with more than 75 six-week old kittens, and adopted a kitten he later named, Monkey. He often had up to four people working with him, helping to position the kittens the right way. To get one perfect photo, Svenson could often take hundreds of shots.
"When I tell people that I am taking portraits of kittens looking backwards there is usually stunned silence," says Svenson. "But then they see the photos and find themselves moved. I think it has to do with the fact that you have to think. When you look at a photo of a kitten looking at you, you react to its cuteness, but as soon as its head turns away, you can build your own emotions into it."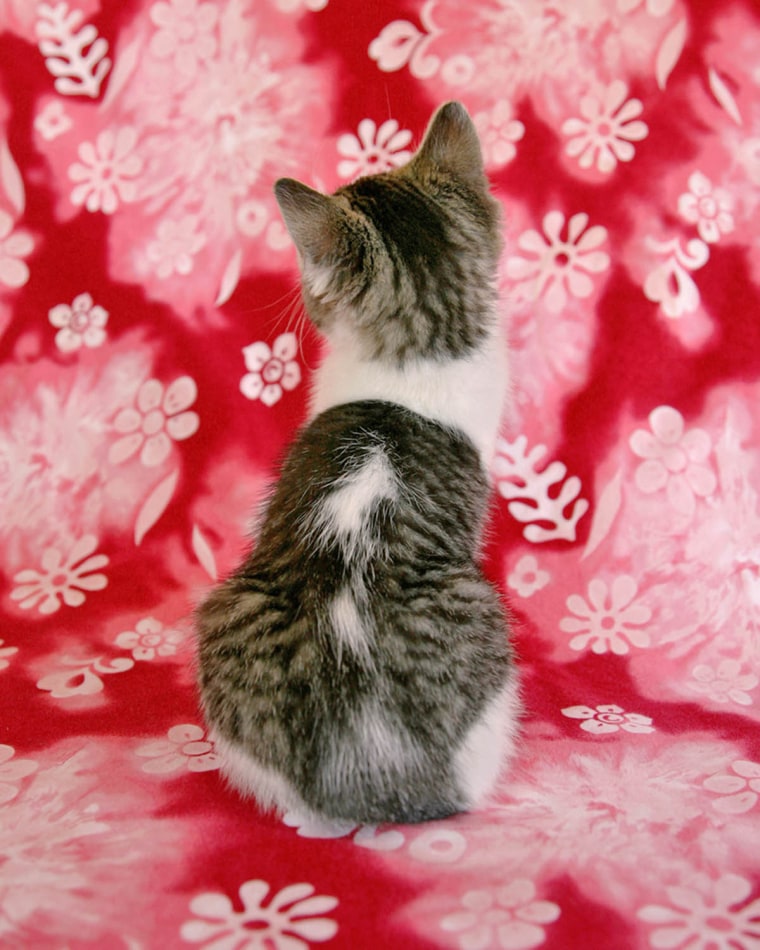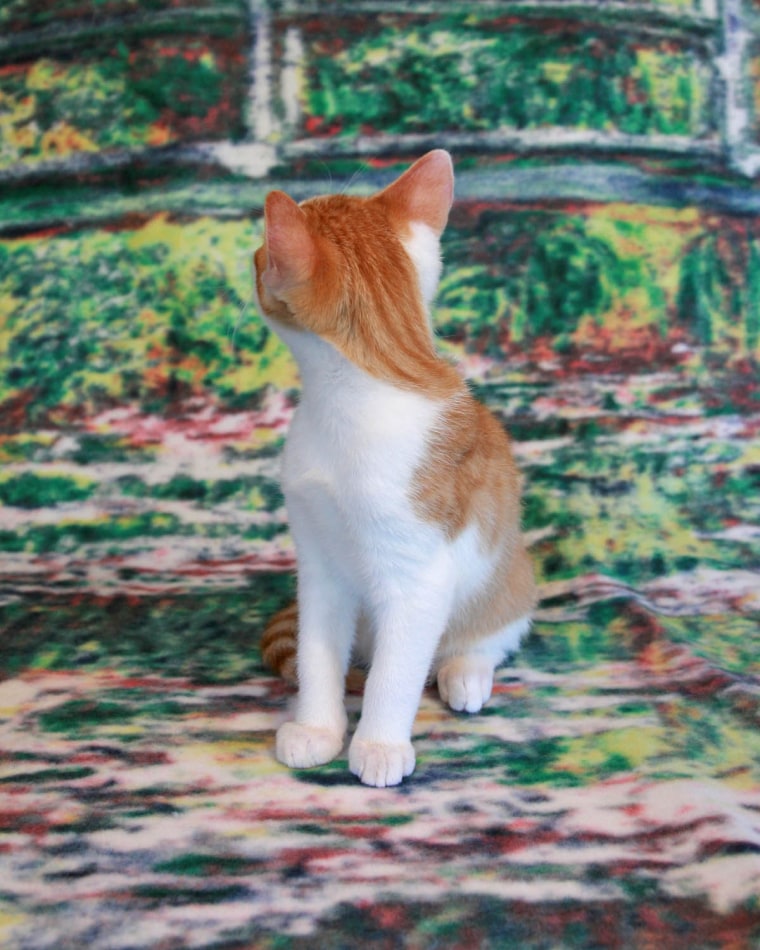 Rachel Elbaum is a London-based writer with a newfound love for kitten photos.