McGee the cat went out to play on January 16, 2010, and never returned to his Long Island home. It wasn't until three years later that his owner, Charlene Lanigan, received a call from a local shelter: Her pet had been found.
"My entire body just went numb," Lanigan, 64, told TODAY.com.
The phone call came on January 17, after three years of painstaking search efforts and hundreds of flyers. Throughout it all, Lanigan says she never lost hope — or stopped looking.
"Every time we got a sighting we would go to that area and put a flyer on every house," she said. "I always said he was going to come back."
And, last month, McGee finally did come back — though precisely what he was up to while he was missing remains a mystery. The now 5-year-old feline appeared in the backyard of Long Island resident Bobby Boyle, 40, not long after Superstorm Sandy swept across the East Coast.
"On their back porch they have a wrought-iron table set," Lanigan explained. "That's what we have. I think McGee probably recognized it because that's where he sat all the time."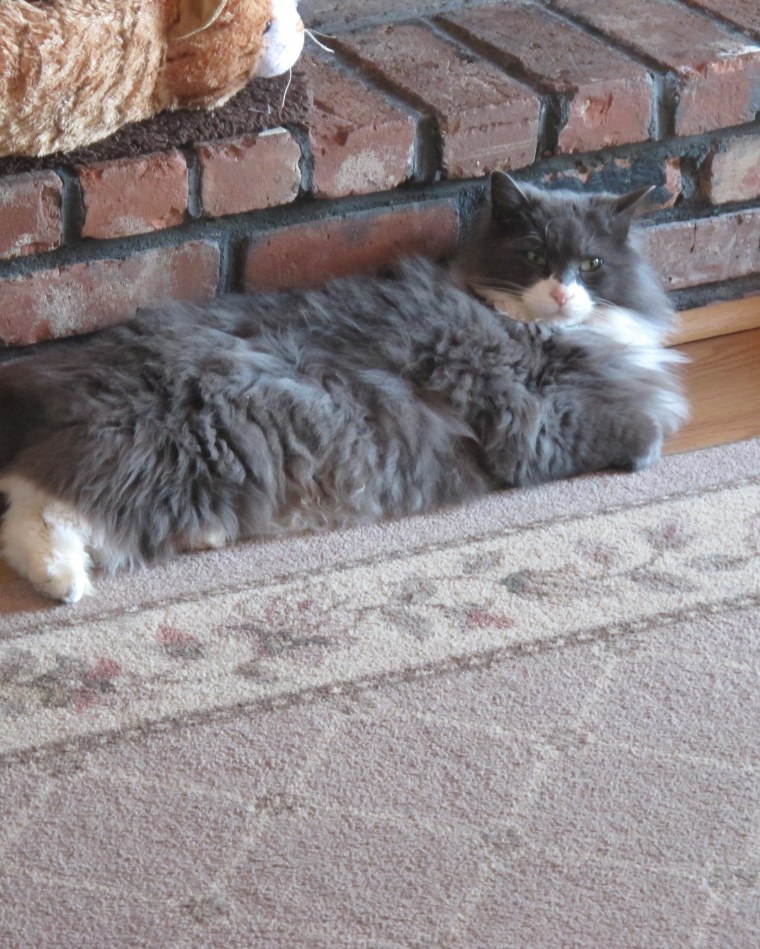 Boyle soon launched a search for the cat's owner, printing fliers of his own and posting an ad on Craigslist.
On January 16, three years to the day after McGee went missing, Boyle took the grey-and-white cat to a local shelter after his search efforts proved unsuccessful. It didn't take long for shelter staff to locate McGee's owner: The cat had been outfitted with a chip when Lanigan adopted him. One day later, Lanigan was reunited with her fluffy friend.
"He wrapped his arms around me, put his head down and started to purr," she said.
Lanigan wasn't the only one to share a warm reunion with McGee. Her dog was also excited to see his old friend, and the two went running around the house together like they used to.
"It's back to old times," Lanigan said. "They're eating me out of house and home."
But a few things have changed since McGee lost his way. For one, there's been a new addition to the Lanigan household: A cat named Oliver, brought home a year and a half after McGee went missing.
And there will be no more afternoon sojourns in the backyard.
"He'll be in this house for a very long time," Lanigan said with a laugh.
More from TODAY Pets:
'Ruff'ing the QB! The Puppy Bowl was glorious
Beagle found in woods, reunited with family 41 days after disappearing
Cannonball! Fat cat goes swimming to shed pounds