There are few milestones in life that will make you forever remember exactly where you were and how you felt at the time. Many moms recall the moment they found out they were pregnant. Did you laugh? Did you cry? Did you stare at the ultrasound in utter shock, bordering on complete horror?
This future mom — who happens to be, ahem, a cat — falls into the latter category.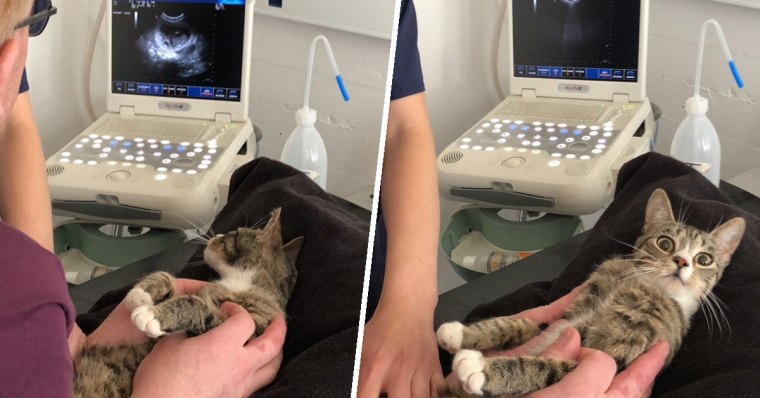 Meet Ulla, a teeny 1-year-old tabby who turned up off the streets of Nuuk, Greenland, at the animal shelter Dyrenes Venner (translating to "Friends of the Animals in Greenland") about six weeks ago.
Shelter board member Tone Frank recalled that, after about a month since the shelter picked her up, the staff noticed Ulla was getting a "little chubby."
"So I took her to get scanned at the vet, which she wasn't too happy about," Frank told TODAY.
Upon getting Ulla's ultrasound, what happened next shocked just about everyone in the room: Ulla was pregnant! "It was pretty amazing. I've never seen a cat get an ultrasound. We saw little kittens in her tummy."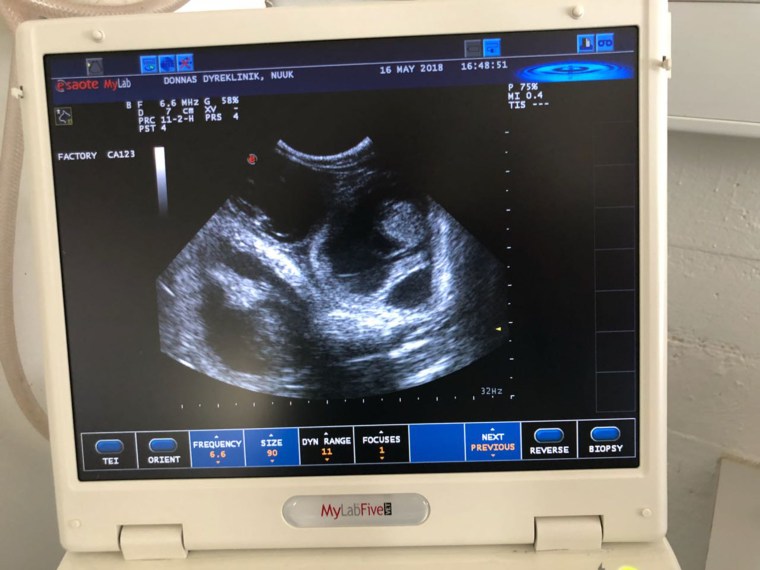 The shelter posted photos of Ulla's reaction, along with the caption "When you find you're pregnant," to Reddit, where it quickly went viral.
Ulla's carrying four to five kittens, Frank said, though the veterinarians said it could be hard to detect the number of heartbeats when she's so far along in her pregnancy. Ulla is expected to welcome her babies any day now; she had her ultrasound on May 16, Frank said, and the vets said she'd give birth within two weeks.
After the kittens are born, both Ulla and her young will be spayed, per the shelter's policy, Frank added.
Ulla also received even more good news since showing up on Dyrenes Venner's doorstep: She's been adopted by a loving family!
Frank said Ulla's story actually traces back to last year, when Ulla arrived at Dyrenes Venner when she was just a kitten. They found a home for her, but suddenly Ulla turned back up again this past April.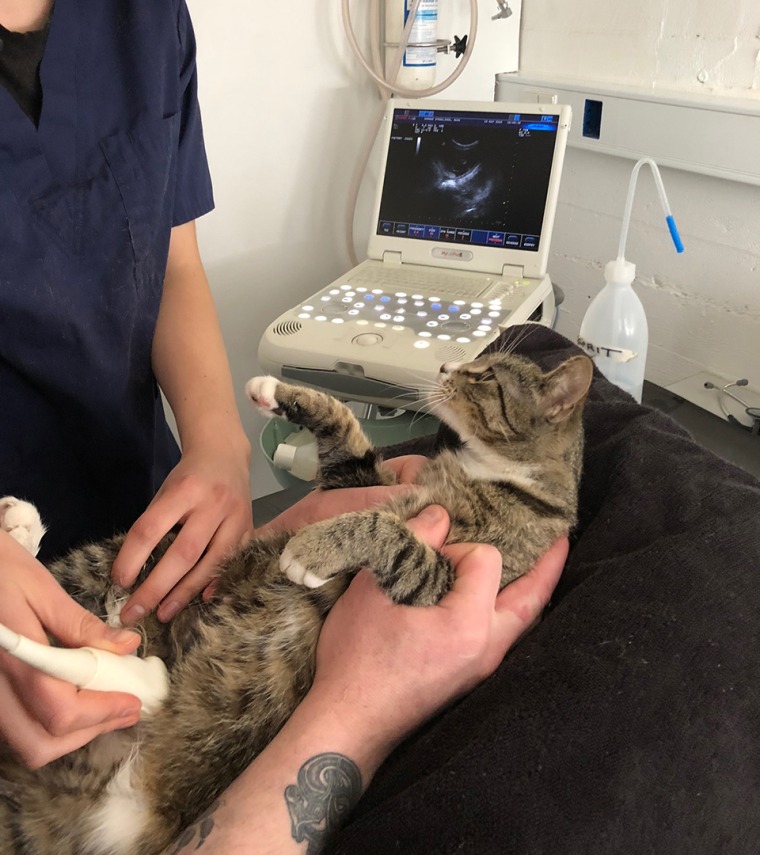 "The number we have on the owners who picked her up last year doesn't work," Frank explained. "We've posted her online and on Facebook; no one seemed to miss her. So she has gotten a new home now, a place that has two dogs and one more cat, and they're doing great."
And Ulla's future babies?
"The new family agreed to let her have her kittens and when they're ready to leave, we will be finding new homes for them as well."
So ... anybody looking for some kittens?!