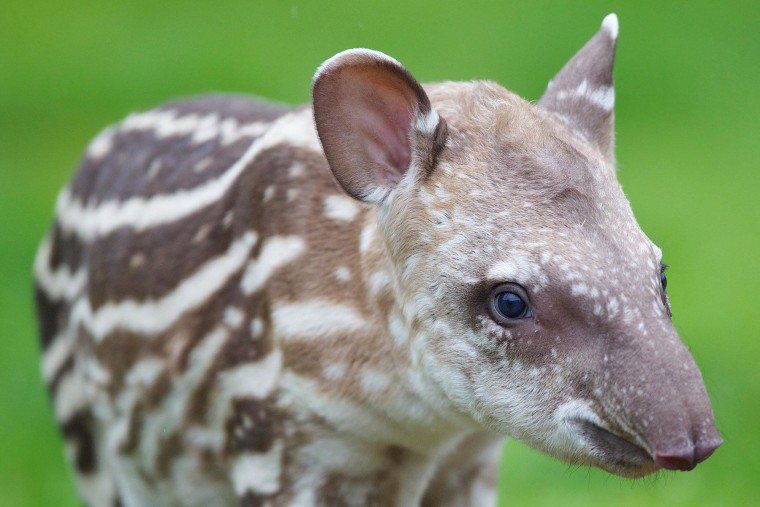 What's white and brown and adorable all over? The new Brazilian tapir calf born earlier this month at the Dublin Zoo!
The male calf is the first baby born to mom Rio. Like all tapir calves, the baby was born with white spots and stripes that mimic dappled sunlight on the forest floor, acting as camouflage in the wild. The markings will disappear when the young calf reaches adulthood.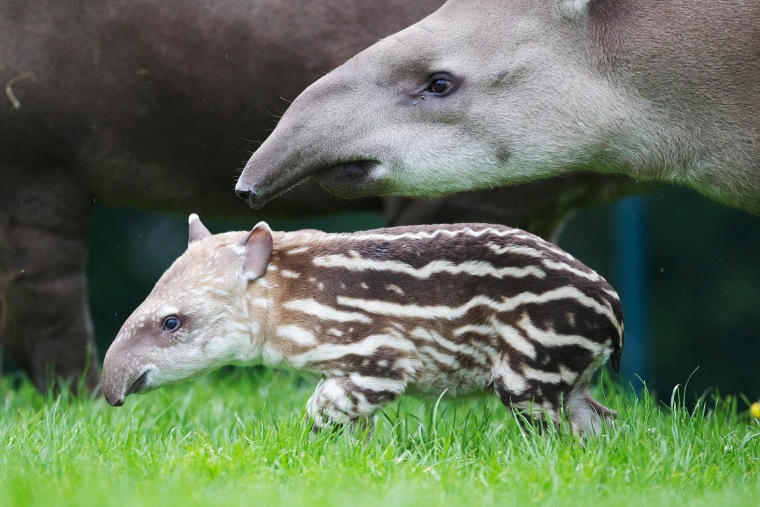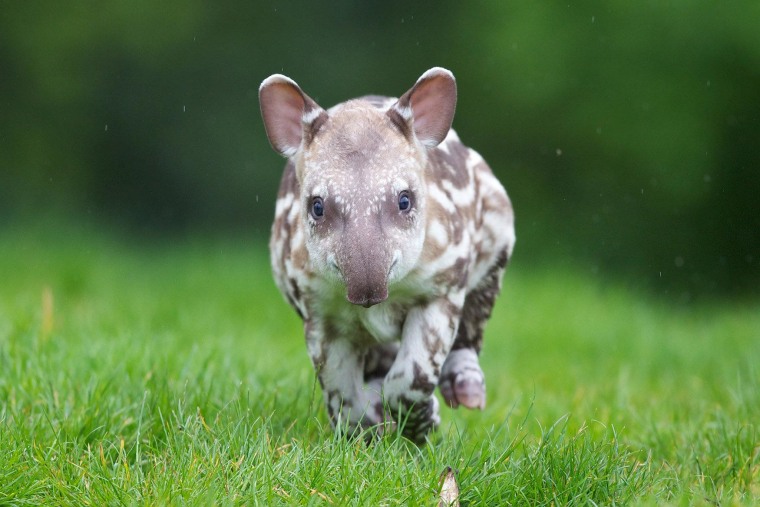 "We are delighted with the birth of the tapir calf," team leader Eddie O'Brien said in a press release. "Mum and calf are doing very well ... the calf was up and about quickly after he was born, he is really inquisitive!" 
Take a look at more adorable photos of this newborn below!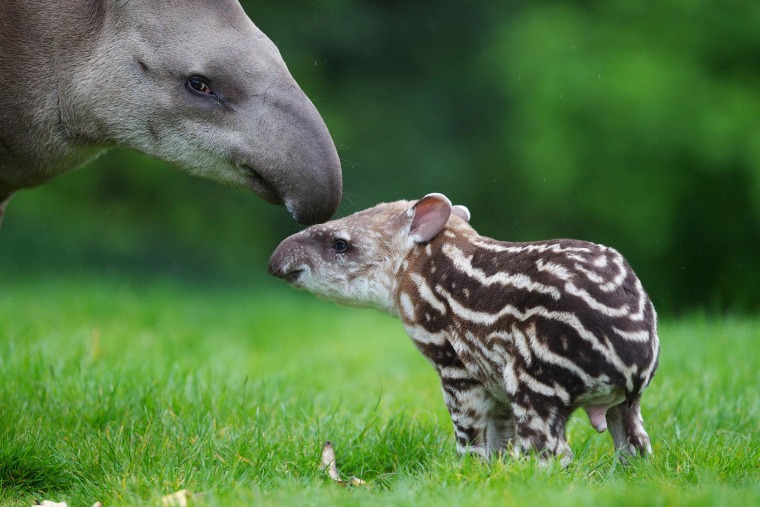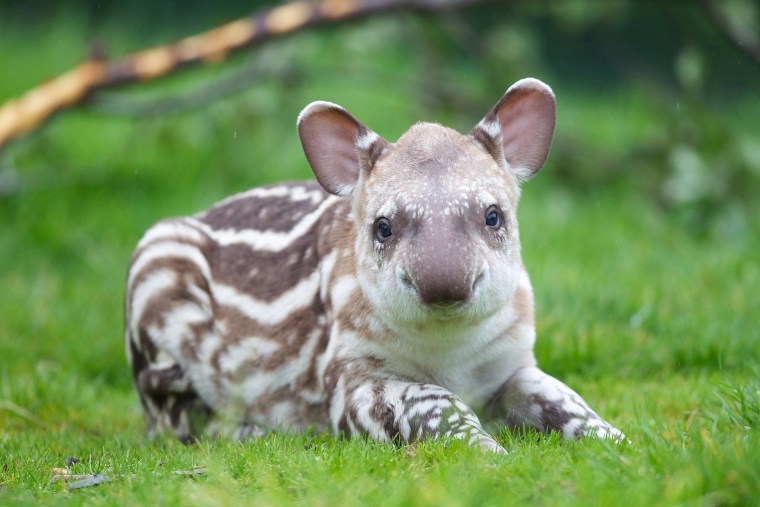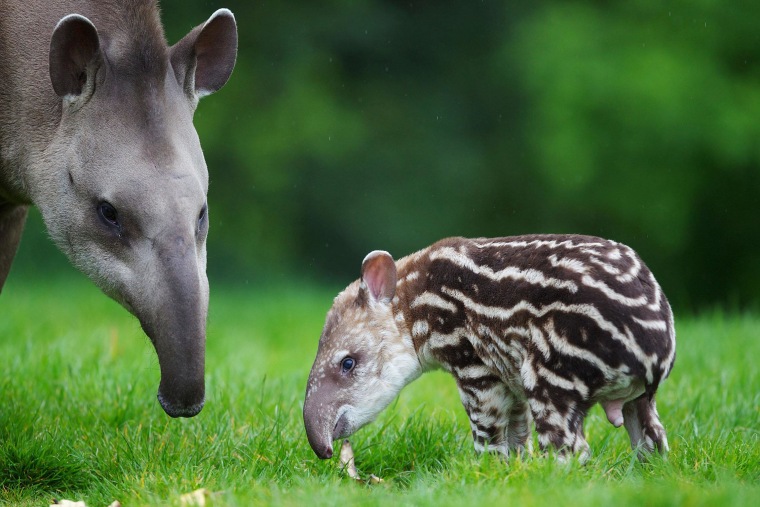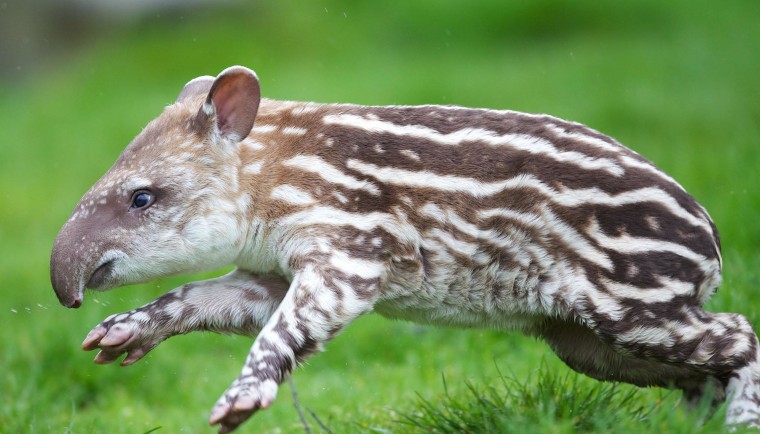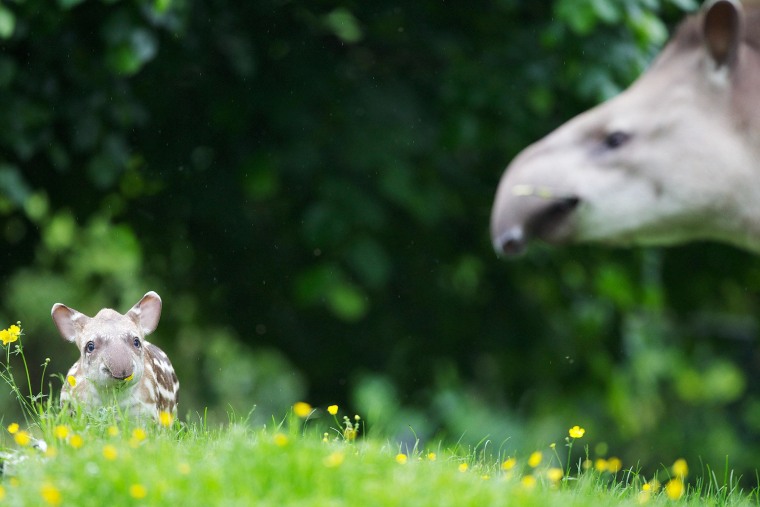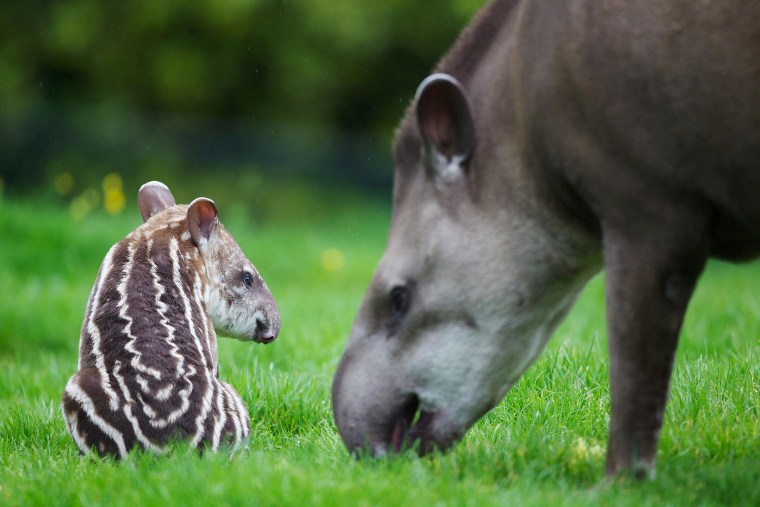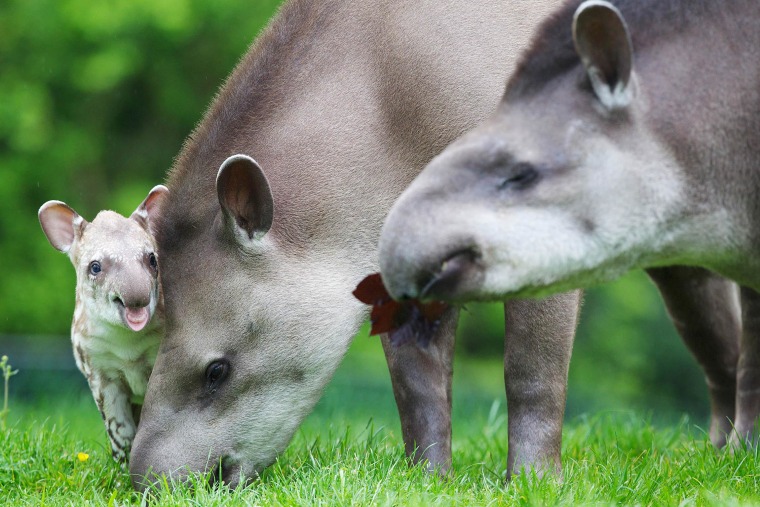 More:
TODAY.com producer Lisa Granshaw was surprised by how cute tapirs could be! Who knew?