First, there was 39-pound Meow (may he rest in peace). Then there was Sponge Bob, who got as big as 33 pounds. Now, there's a new contender for Fattest Living Cat, and his name is Garfield.
The nearly 40-pound kitty arrived at the North Shore Animal League in Port Washington, N.Y., last week after a local shelter was unable to handle his hefty medical problems. His owner recently passed away, leaving Garfield homeless and in a lot of physical distress.
"Apparently his owner was very generous with the feeding and he was unable to exercise," said Devera Lynn, a rep for North Shore, where Garfield is being treated with a special calorie-restricted diet until he's physically able to exercise.
"He has his own room and several beds," Lynn told TODAY.com, but unfortunately, "there are no treadmills for cats."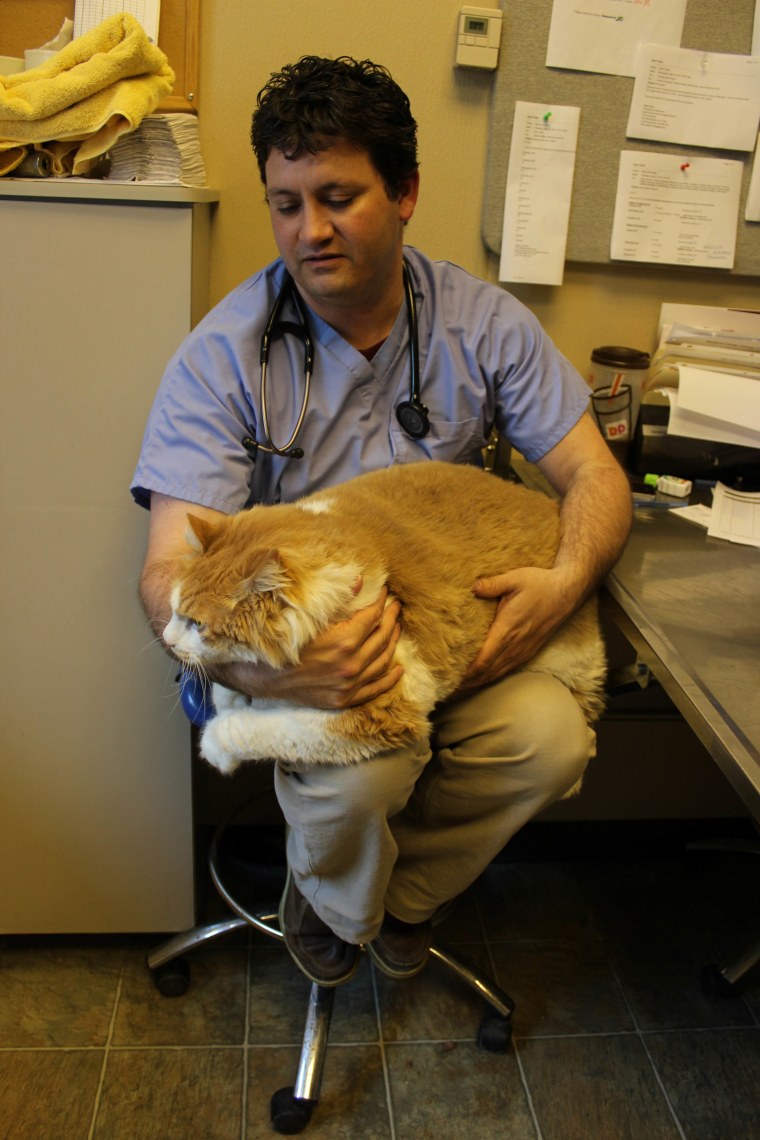 And while chubby cats (particularly ones named after cartoons) seem to be in vogue on the Internet these days, pet obesity is no laughing matter. There have been a couple of applications to adopt Garfield, but North Shore can't let him go until he's out of the medical danger zone. Even then, he'll need a lot of special care.
"When you go to pick him up, he's almost too heavy to hold, and you can tell he's uncomfortable," Lynn lamented. But, she added, she wasn't worried about him being adopted, because he has an amazing personality. "When he gets down a little, he's going to be great."
Just in time for swimsuit season.
Julieanne Smolinski is a TODAY.com contributor. She loves a chunky pet with a great personality.
Related video:
Fat cat named Sponge Bob needs home
Portly pussycat tips the scales at more than 39 pounds
Fat cat greets Matt, Ann in Studio 1A
Want more cute animal photos? Follow us on Pinterest!