Zooey Deschanel is giving thanks for her long maternity leave.
The "New Girl" star graces the cover of the November issue of Cosmopolitan, which hits stands Oct. 11, and inside the magazine she talks about being grateful to the show's producers for giving her months off to spend with baby daughter Elsie Otter, now 14 months.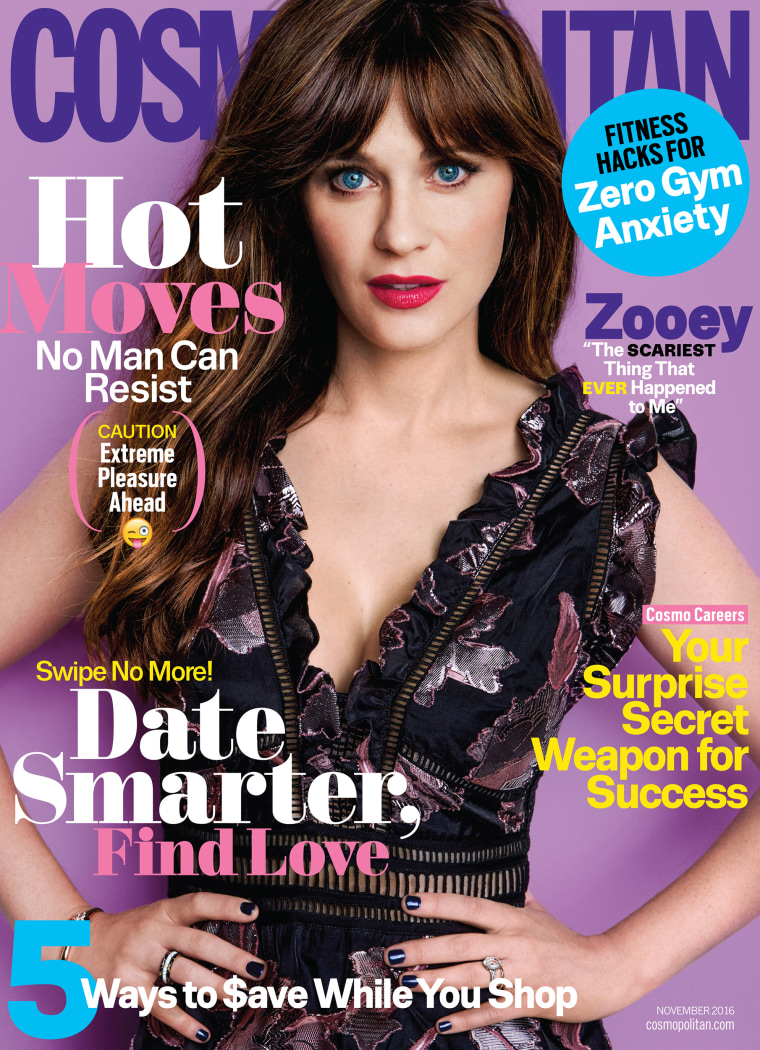 "We live in a country that doesn't give paid maternity leave," Deschanel told the magazine. "I felt very lucky to have an employer who was understanding and let me have, like, four months with my baby before I had to go back to work."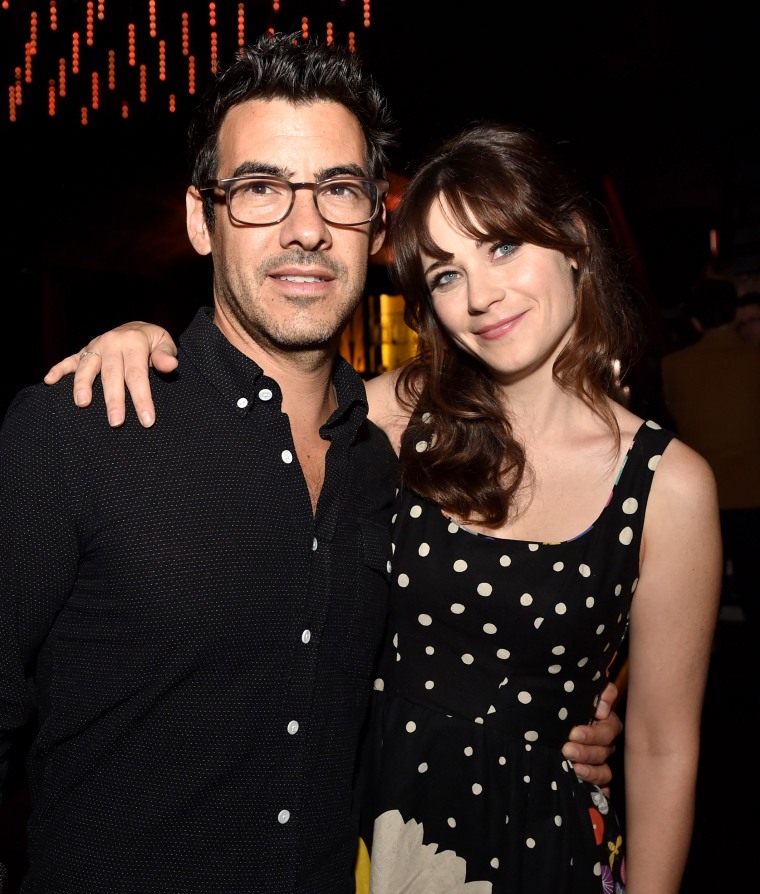 The 36-year-old actress, who married Elsie Otter's dad, movie producer Jacob Pechenik, in June 2015, was replaced by Hollywood star Megan Fox during her break from the FOX sitcom, but is now a full-fledged member of the ensemble cast again, even directing the show's Season 6 premiere, which aired last month.
This isn't the first time the actress has chatted with Cosmo about new motherhood. Just before giving birth, she told the magazine she wouldn't be obsessing over her post-baby figure.
"I've always gone my own course and never been someone who had the need to be super skinny. I like a healthy look. I don't buy into that skinny-is-better mentality," said Deschanel. "I just eat healthy and work out and don't worry about my weight too much. Actresses aren't models, and most of them never wanted to be."
RELATED: Zooey Deschanel on body image: 'I don't buy into that skinny-is-better mentality'
Though she and Pechenik waited months before revealing little Elsie Otter's whimsical name, Deschanel told TODAY's Willie Geist why the opted for the unusual moniker.
"We just really liked the name Elsie, and then we both love otters because they're so sweet and also smart," said Deschanel, giggling. "They use tools, they keep their favorite tools, they hold hands while they sleep, there are so many amazing things about otters. They're wonderful animals."