We've seen some pretty impressive birthday cakes, wedding cakes and even the ever-popular cake smash, but this one is definitely new.
When Amber Cole's husband recently got a vasectomy, she wanted to celebrate — and the occasion called for a cake. Now photos of her masterpiece, hilariously decorated with the words, "I'm glad you can't knock me up!" have gone viral.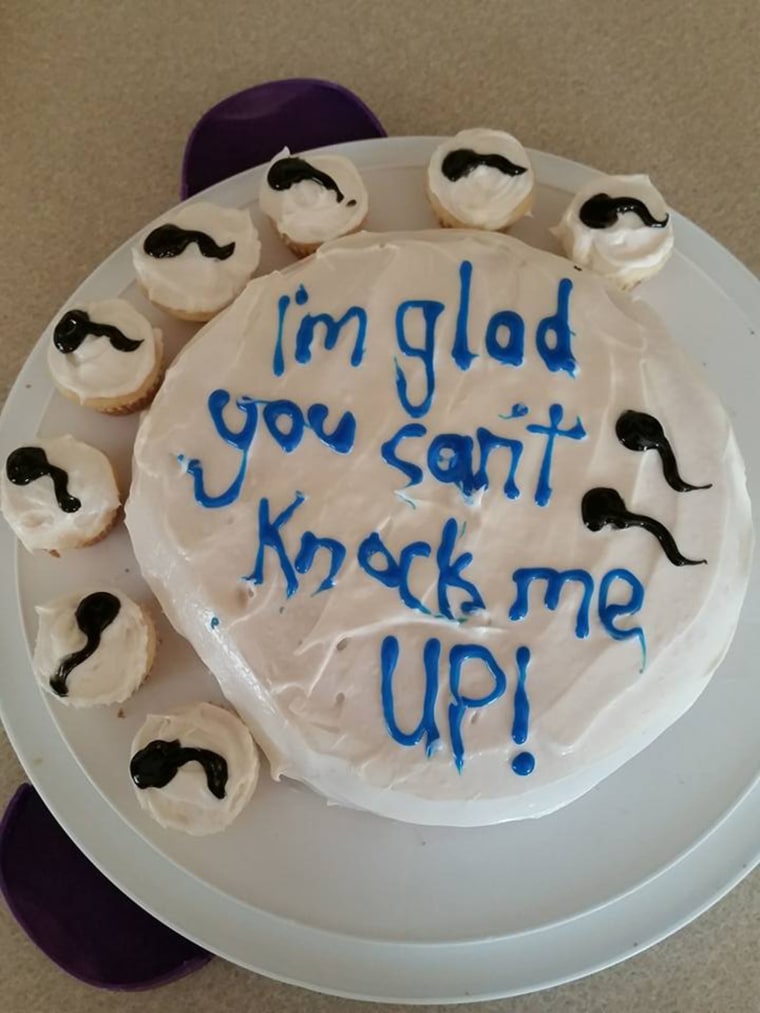 "I make cakes for all occasions — the silliest occasions," Cole, 31, told TODAY Parents. "I always make a cake for my husband's military enlistment anniversary ... but we've had so much going on, I completely forgot about it."
Cole's husband, Matt Cole, celebrated his 13th anniversary with the Army on Sept. 8. But when the date passed, she realized his looming vasectomy on Sept. 12 would be much more fun — and funnier — to celebrate.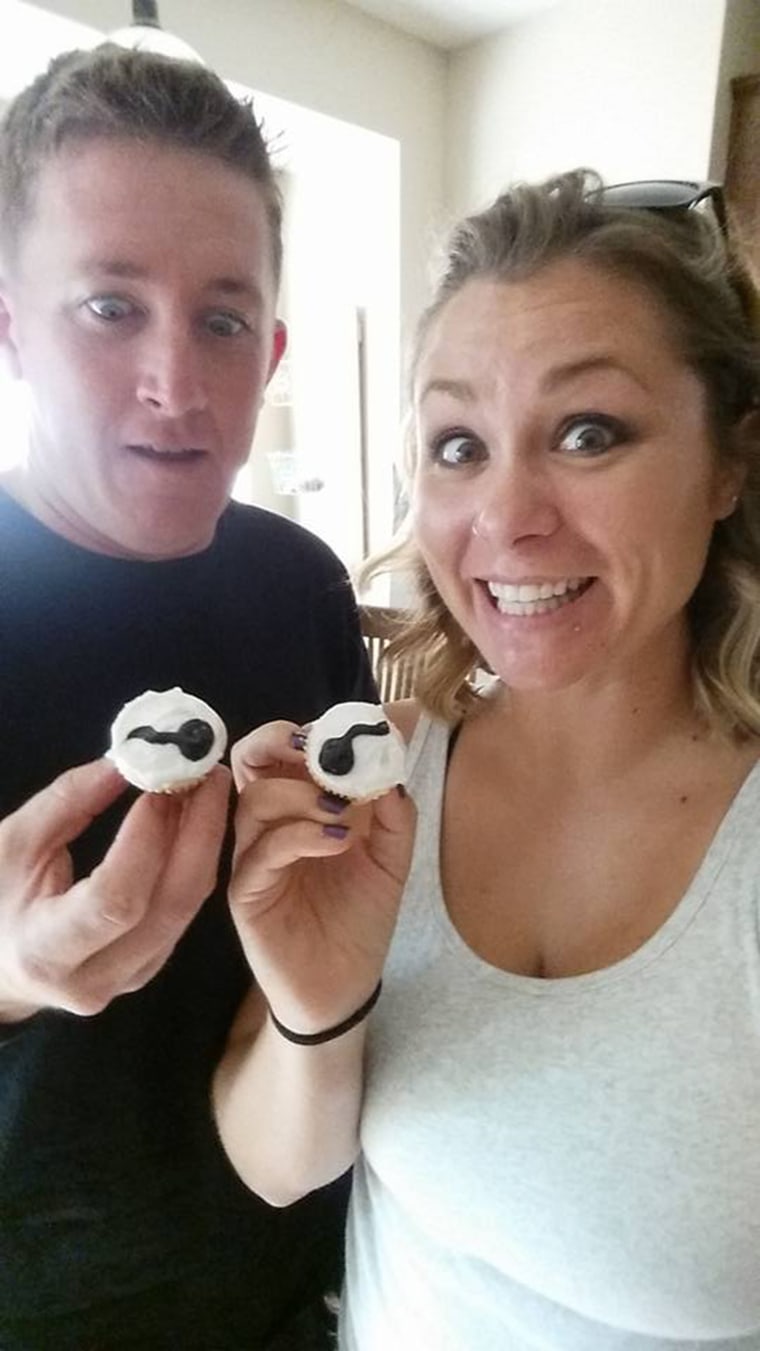 "I figured it would give him something to snack on while he's stuck on the couch with a bag of corn on his crotch," Cole said.
Her husband, also 31, had no idea about the cake until his wife presented it to him the night before the procedure.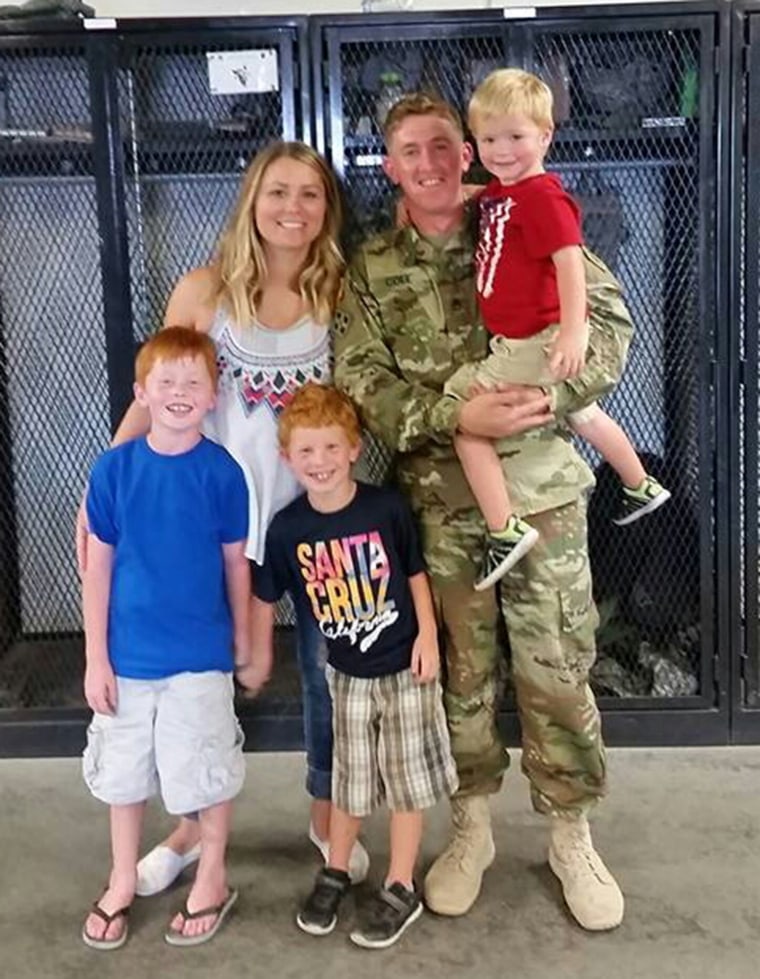 "I was laughing so hard," Cole said. "He thought it was the funniest thing I had ever given him. It was a complete surprise."
The couple, who are from Nebraska but currently stationed in Fort Riley, Kansas, have three sons.
"People have always asked us, 'When are you going to try for a girl?'" Cole said. "And we laugh and say, 'We did — twice.' I always read that statistically, if you have a lot of the same sex to begin with, you're more likely to have that again. And there was no way we were going to have four boys. Our grocery bills are outrageous already. I can't imagine eventually having another teen boy to feed."
"I had three C-sections, and my last one was really rough," she continued. "I was like, 'I don't want to go through that again.' A vasectomy is less invasive. There's a faster recovery time. He was like, 'OK, I'll take one for the team.'"
Her husband is doing just fine, and both of them are delighted by all the attention their photos have gotten.
"I really am speechless," Cole said. "It's just blown me away. I'm shocked. My husband thinks it's hilarious."