/ Source: TODAY Contributor
Listening to the the emotional lyrics of Adele's new single, "Hello," can prompt a trip down memory lane or even spark the desire to call a long-lost ex. But one toddler knows exactly how to respond: with a friendly greeting of his own.
In a viral video, 15-month-old Jalal Hijaz can be seen sitting next to his father, Wael Hijaz, as the song begins to play. When Adele opens with "Hello," Jalal smiles and cheerfully says, "Hi" back to her.
Wael says his wife, Sarah Ashour, initially posted the video to her private Instagram account, but after several friends predicted Jalal's cuteness would go viral, the couple asked Wael's cousin, Abdel-Nasser Hijaz, to post the video to Vine. To date, the video has been looped more then 15 million times on Vine.
Related story: Adele opens up about fame, love and her son
Wael, who lives in Tampa, Florida, says his son's reaction to the song was a surprise to them.
"He was in a great mood at the time and I was playing different songs for him while he sang along," Wael told TODAY Parents. "As Adele's song came up next we were expecting him to sing along again. However, it came as a complete surprise when he responded to Adele's 'hello!'…He really thought Adele was speaking to him."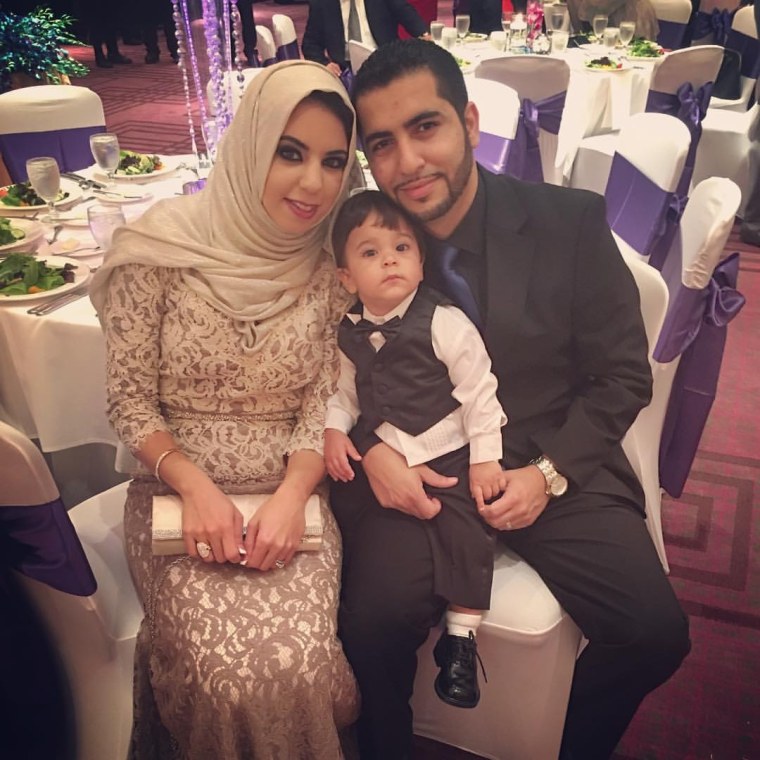 Wael says little Jalal is the first grandchild on both sides of their family, adding that he is loved by all for his funny, goofy personality.
"We enjoy capturing all his crazy moments," said Wael. "He has a strong love for music, and as Adele fans ourselves we hope to think he will be, too."