It's difficult for everyone when a family is separated — but one neighbor is stepping in to help a young boy while his father serves overseas.
Brian Kelly, age 5, comes from a military family in Belleville, Illinois. His dad Daniel, 43, was sent overseas with the Air Force in May on his first deployment, and as to be expected, it wasn't easy for Brian to be without his dad.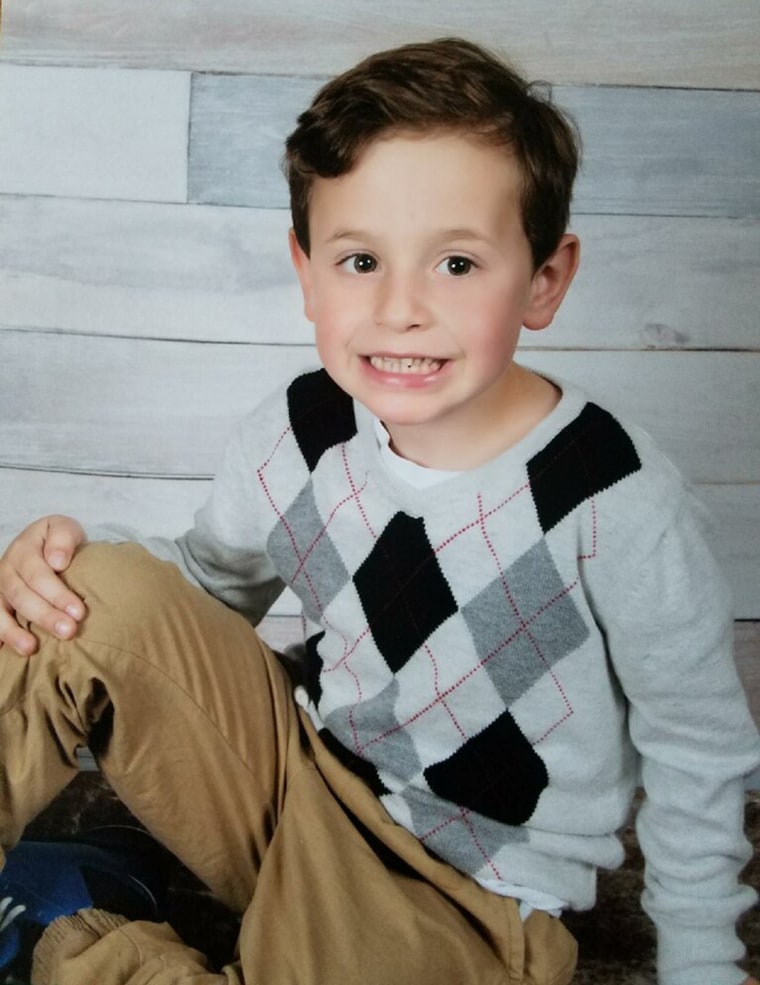 "Brian misses his father," mom Barbara Kelly says of her youngest son. "He's a shy boy, and he loves his daddy." Fortunately, Brian's neighbor stepped in — and it all started with yard work.
"Brian is fascinated with weed wackers and lawn mowers," Barbara said. "He says he wants to be a lawn mower man when he grows up."
When the family first moved to the neighborhood almost a year ago, he and neighbor Dean Cravens often saw each other outside where Brian would help his dad in their yard.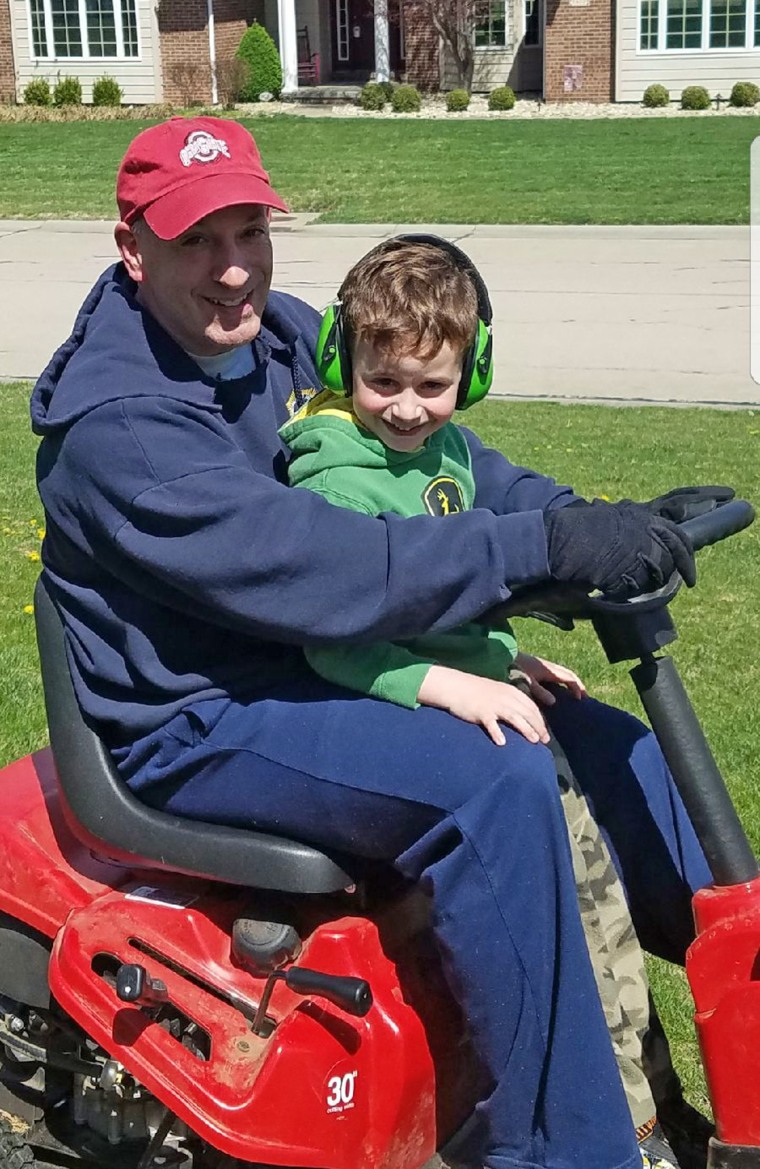 But when Brian's dad was deployed, Brian started visiting his neighbor in the yard more and more.
"He had more time on his hands without his dad around. He didn't have that person," Dean said of Brian.
Dean, who has three daughters ranging in age from 16 to 26, began offering up little gardening jobs for Brian. The relationship developed organically from there with the two discovering shared common interests like golf, baseball and basketball.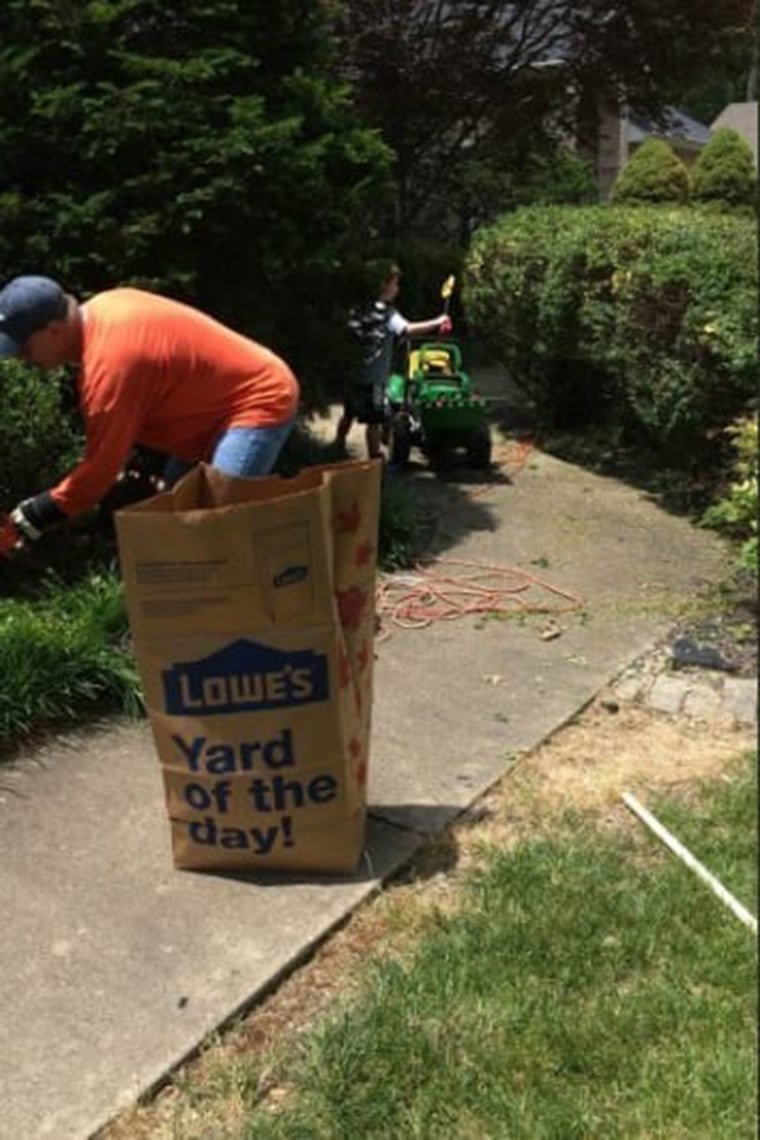 "They would be working in the garden and then say, 'Hey, want to shoot some hoops?'" Barbara said of the pair. Now, the two share a second father-son relationship.
Barbara told her local newspaper The Belleville News-Democrat that while her husband doesn't have a way to communicate with the family at the moment, "if he knew what was happening, it would move him to tears."
On this most recent Father's Day, the special nature of the relationship was apparent when Dean knocked on Brian's door and asked him to play.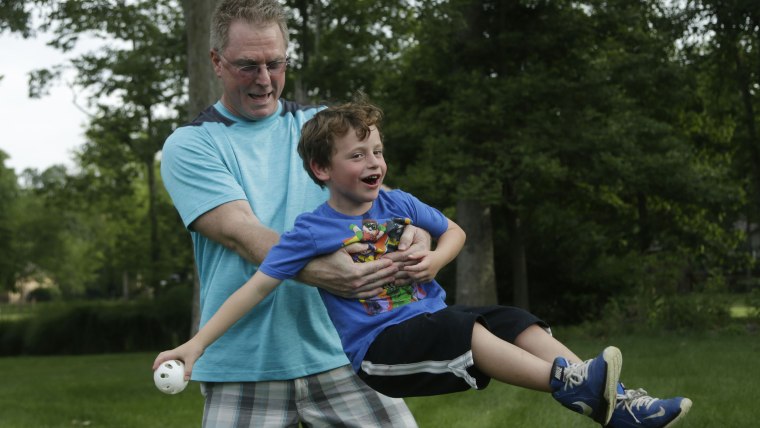 Cravens' youngest daughter, 16-year-old Molly, shared some of the Father's Day activities in a tweet.
"I'm familiar with a lot of families with deployed parents from school and I wanted people to appreciate that situation," Molly told TODAY. "Brian and my dad are absolutely adorable. It's like having a little brother whenever he comes around."