Alan Thicke died Tuesday at the age of 69, and the loss has left his fans mourning more than a familiar face from TV.
For many, Thicke took on an important role during their formative years. He wasn't just an actor — he was a beloved TV dad.
Thicke played many parts on the small screen over the course of his career, from repeat appearances on "Hope & Gloria" and "How I Met Your Mother" to recent one-offs on "This Is Us" and "Fuller House." He even set the soundtrack to other fond TV memories by co-writing the theme songs for "The Facts of Life" and "Diff'rent Strokes."
But he'll always be best remembered for the role of Dr. Jason Seaver, the father from the '80s and '90s sitcom "Growing Pains."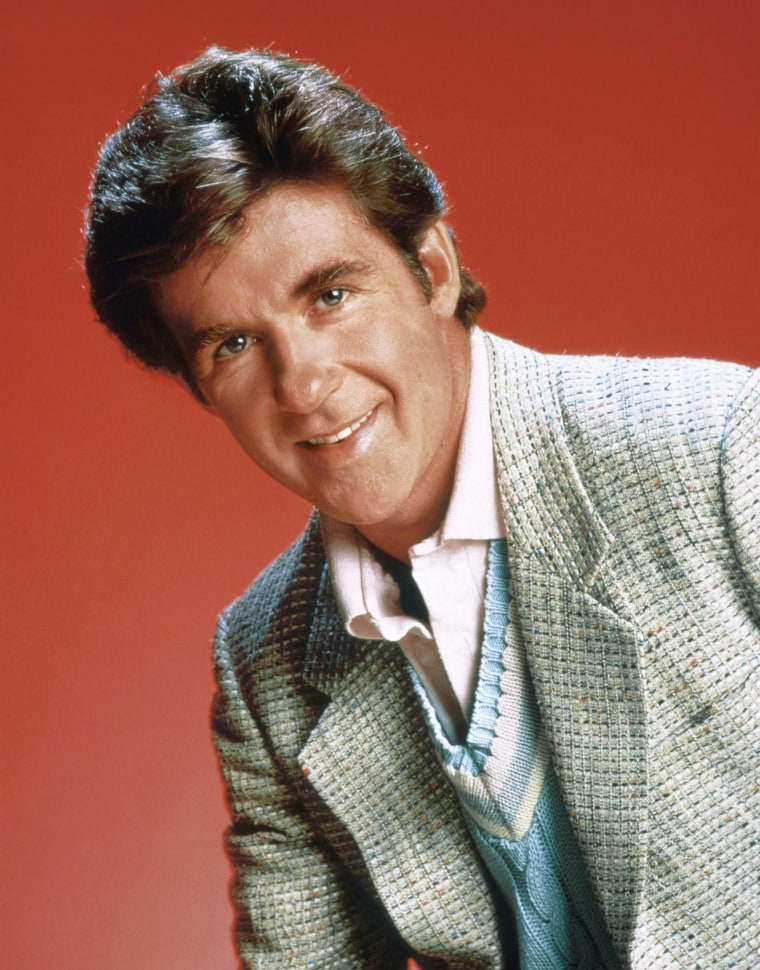 "I spent Monday through Friday for seven important years with Alan Thicke as my 'TV dad,'" his on-screen son, Kirk Cameron, said in a statement to TODAY. "I'm shocked and truly heartbroken today at the news of his death."
That's a feeling shared by many.
As Seaver, Thicke played work-from-home dad — a rarity on TV at the time — who put his family first and never met a challenge that couldn't be solved with some careful consideration, kind conversation and a hug.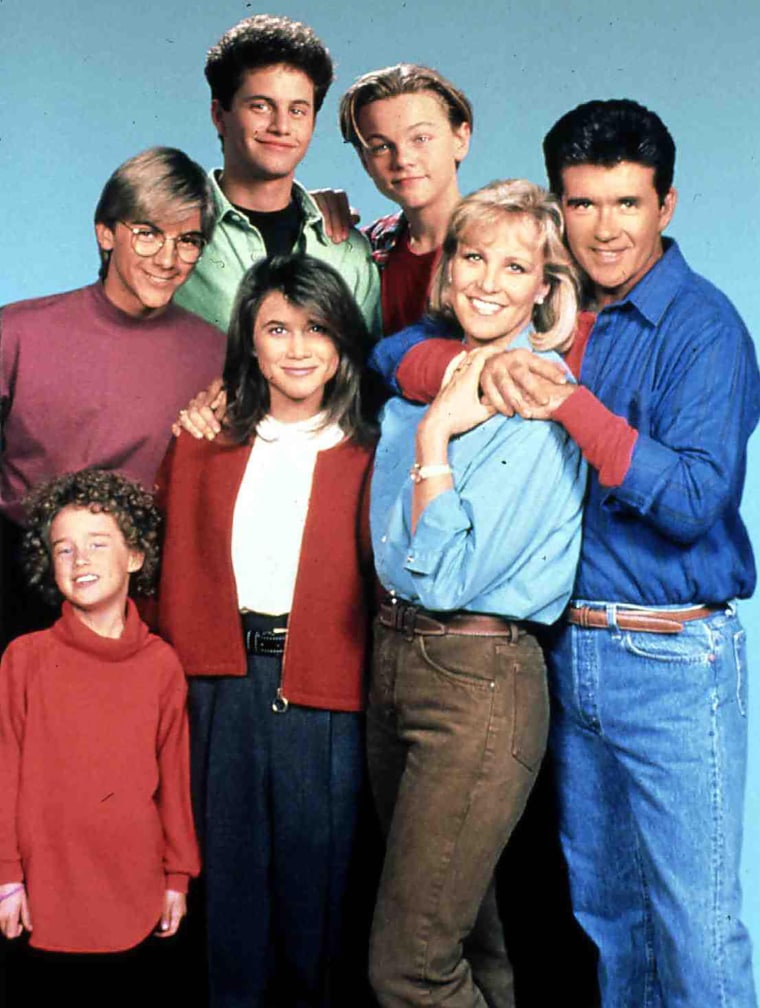 The star once told A.V. Club that he was proud of the role, and "if that's what goes on my tombstone, I'm perfectly comfortable with it."
And why not? Sure, Seaver might seem a little one-dimensional by today's TV standards with his always-positive persona, but viewers connected to the character in a special way back then.
RELATED: Remembering Alan Thicke: Actor's sons and fellow stars pay tribute
Maybe part of the reason those who grew up with him have such a bond to Thicke as a fictional father is because the man behind the character was just as much of a devoted dad off-screen.
Shortly after Thicke died, two of his three sons — Carter, 19, and Robin, 39 — shared heartfelt messages about their father on social media, and both men called him their "best friend."
One of the ways Thicke bonded with his boys was with their shared love of hockey.
In fact, in 1979, Thicke even composed and performed a song called "Hockey Sock Rock" for the New York Rangers with proceeds going to benefit the Juvenile Diabetes Research Foundation — a condition his eldest son, Brennan, 41, has lived with.
"I have to consider myself a successful parent because they're wonderful kids and I have a great relationship with them," Thicke told TODAY during a visit to the show in 2006. "A lot of that comes from anticipation, preparation and being a defensive parent."
Basically, he wrote the book on parenting — actually, he wrote two of them. In 1999, Thicke penned "How Men Have Babies: The Pregnant Father's Survival Guide," and in 2006, he wrote "How to Raise Kids Who Won't Hate You."
Thicke passed on plenty of fatherly wisdom in those books, but he was just as happy with what he called "the corny family values" he shared as the Seaver patriarch, and he believed TV had a lot of power when it came to parental role models.
"Television can teach us a lot," he said during that same visit to TODAY. "One day you have to be Dr. Phil; the next day you're going to be Simon Cowell. You have to be a sitcom, because if you're not laughing at parenthood, you shouldn't even bother."
Follow Ree Hines on Twitter.