This year's Best Picture nominees just got a lot cuter.
Chicago-based mom Maggie Storino enlisted her two daughters, 4-year-old Sophia and 3-year-old Sadie, to re-create scenes from the year's most acclaimed films for her hilarious Tumblr, Don't Call Me Oscar.
The girls gamely offer their best impressions of Benedict Cumberbatch in "The Imitation Game," Bradley Cooper in "American Sniper," Michael Keaton in "Birdman" and other A-list actors.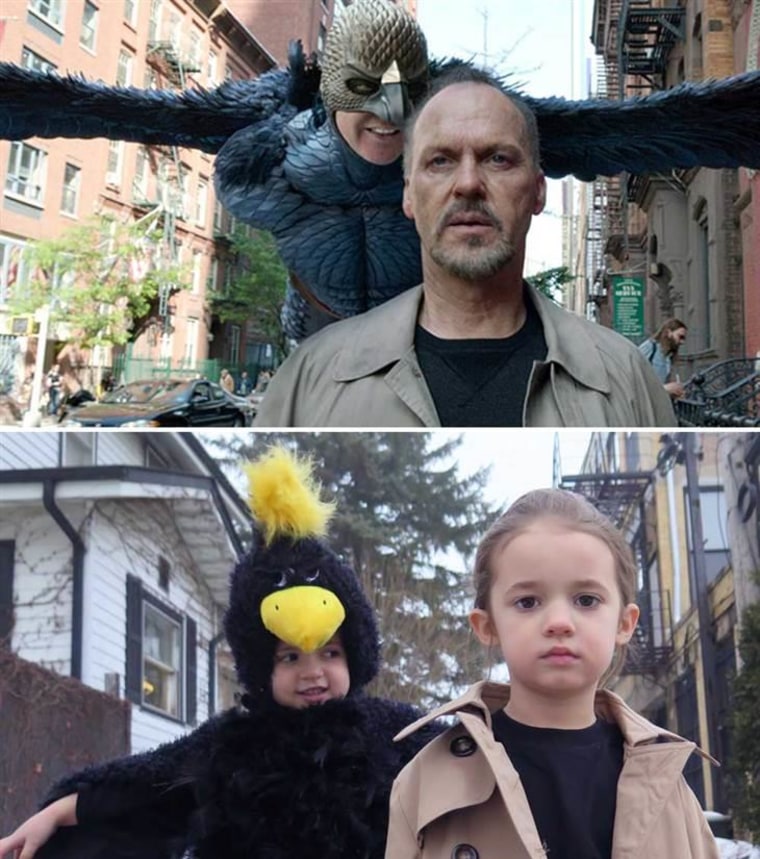 The movie-themed photo shoot has become an annual family tradition; the first installment took place in 2011, when Sophia — then 4 months old — paid tribute to "The Black Swan," "The Social Network" and that year's other Academy Award contenders.
"We are still surprised at how much people like the photos!" Maggie told TODAY.com. "Now, my favorite part is looking back at the archive."
The photos also serve as a time capsule of sorts. "The blog is a snapshot of our family from the same week every year," she added. "Sadie was born the week after our first Tumblr was posted and now she's flapping her wings in Birdman. It's an amazing way to watch our family grow and to document some of our fondest memories."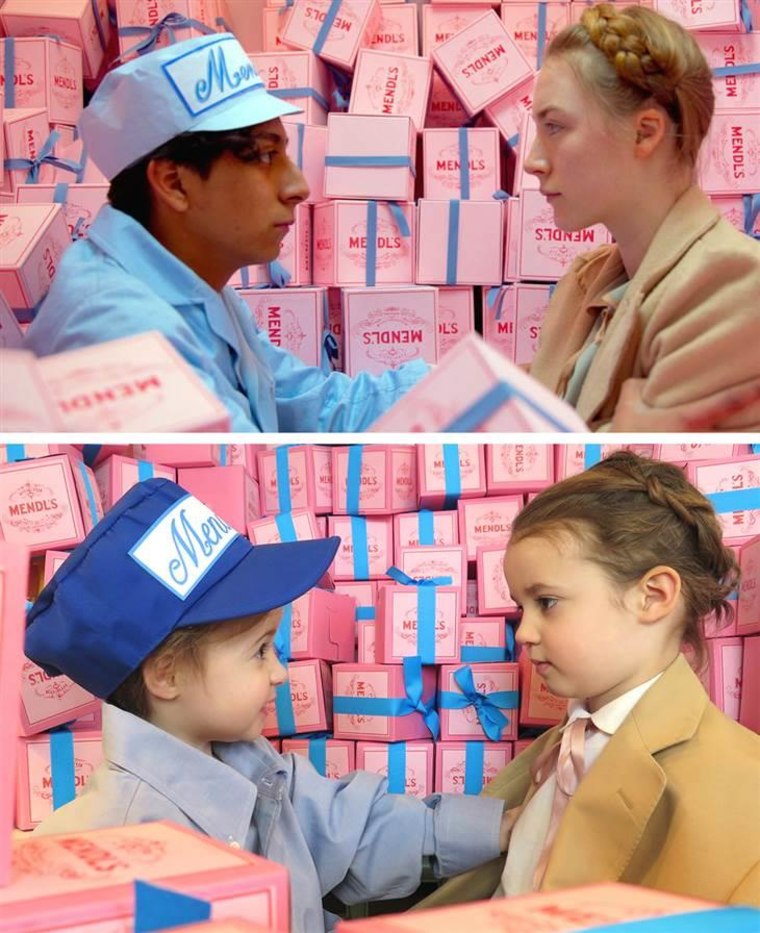 The girls haven't seen this year's nominated films, but based on the photos alone, Sophia's favorite was "Whiplash," while Sadie's was "Birdman."
"Sadie was so excited to be a part of the photos. She took her role in 'Birdman' very seriously and rehearsed for days — both before and after we took the picture!" Maggie said.
In previous years, Sophia and Sadie didn't completely understand the relationship between the films and the photos they were taking, according to their mother.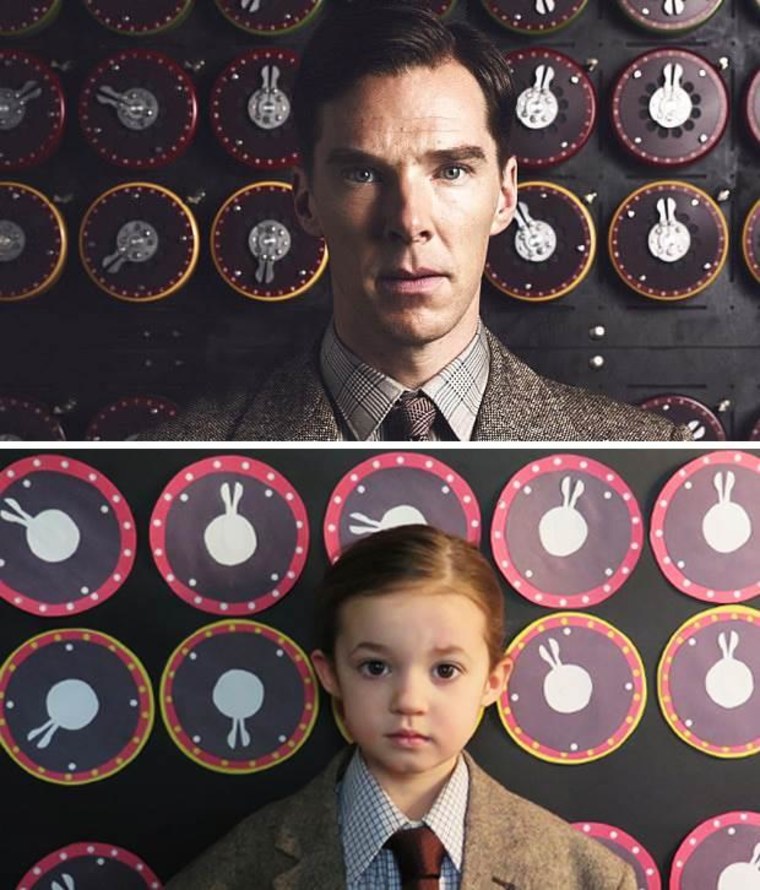 But now that they've seen more movies and dressed up as other fictional characters, such as Elsa from "Frozen," they get it. In fact, this year, Sophia wanted to understand the story behind each picture as they worked on the project.
Maggie said the girls also had fun preparing for each shot, and particularly enjoyed helping her construct the 180 miniature Mendl's boxes needed for "The Grand Budapest Hotel."
"After a week of glue sticks, scissors and construction paper, they were so looking forward to taking the picture, it felt like Christmas."
Check out more of their adorably awesome shots: