Some say twins have special connections unlike any other. That's always been especially true for Josh and Justin Thorington, a pair of 33-year-old twins, whose eerie link can be traced back to even before they were born. When their mother was pregnant with them, she was convinced she was bearing twins before the doctors knew.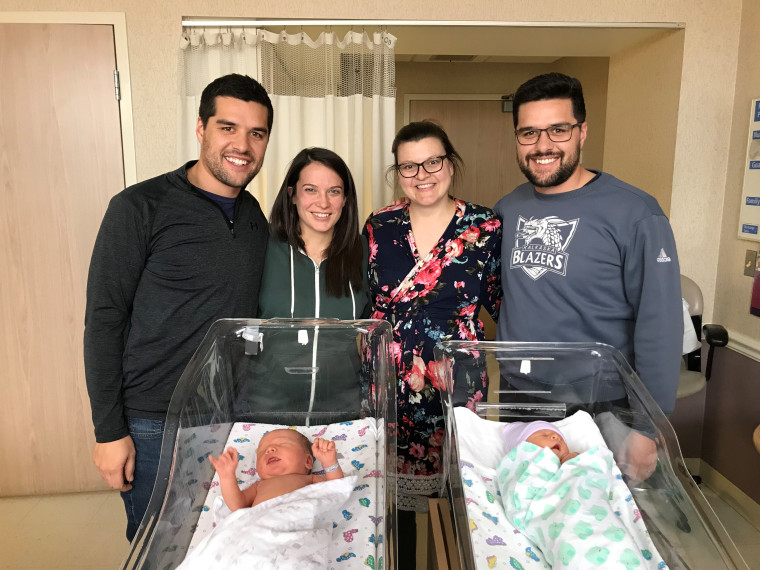 This week, things for the brothers, who live just a stone's throw away from each other in Northern Michigan, got more strangely synchronous, as both welcomed their first babies on the very same day.
"Actually, we didn't plan to pregnant at the same time either — it just kind of happened," Josh told TODAY. "(Justin and his wife, Alex) told us one day they were expecting and for my wife, (Denise), (having a baby) was in the back of her mind from that conversation. So she checked and also found out she was pregnant. Which was crazy."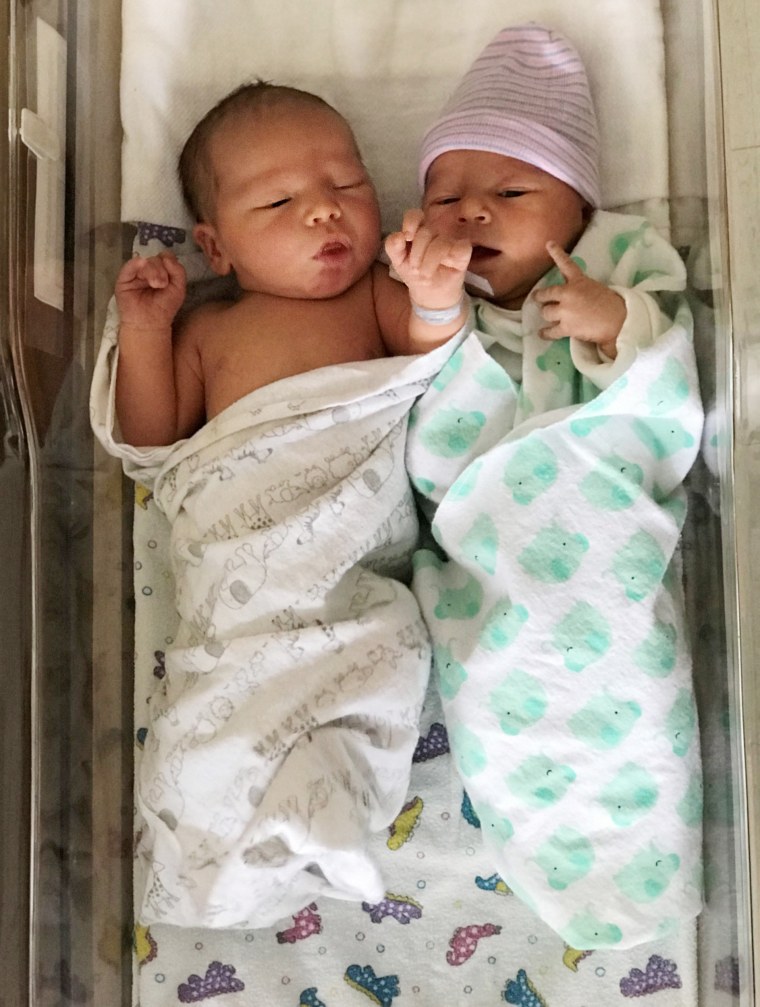 The babies' due dates were just two weeks apart; Denise was expected for March 25, while Alex was due April 8. On March 27, this past Tuesday, both women delivered their babies about 19 hours apart at Munson Medical Center in Traverse City. Josh and Denise welcomed a boy, Jack, at 4:18 a.m., while Justin and Alex greeted a girl, Lucy, at 11:43 p.m.
As expected, Justin said the process had been a long and emotional two days. Denise was admitted to the hospital at 6:30 a.m. on Monday.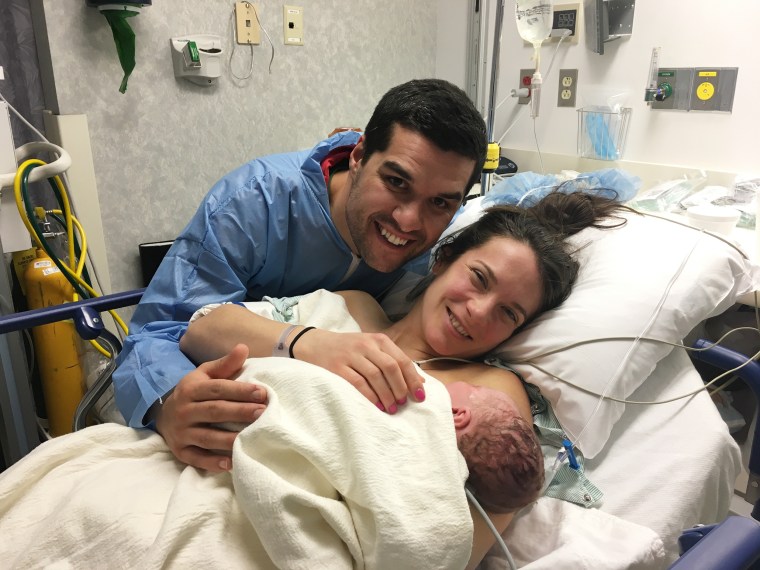 "We were just keeping in contact with them, keeping tabs on how they were doing," Justin said. The couple hadn't yet received an update from Josh or Denise when Alex woke up Tuesday morning feeling like she was going into labor. After heading to the hospital, the doctor sent them to labor at home, as they live close by. "We found out during that period that Denise and Josh had had their baby."
Then Alex's water broke at about 12:30 p.m. Tuesday.
"By 10:30 p.m. (in the delivery room), I was just like, 'Alex, you got an hour and a half if you want to get the same birthday,' just joking around," Justin said. "Then at 11:43 p.m. we had baby Lucy."
And turns out, though the babies were born several hours apart, Jack and Lucy were actually delivered in rooms right across the hall from each other. Crazy, right?
"This whole pregnancy, we had always joked, like, 'Oh this could happen on the same day. Wouldn't that be crazy?'" Josh added. "And that's exactly what happened."