After decades of considering themselves mother and daughter, two Texas women finally made it official this week.
Muriel Clayton, 92, adopted the woman she's long called her daughter, 76-year-old Mary Smith, at a Dallas courthouse on Tuesday.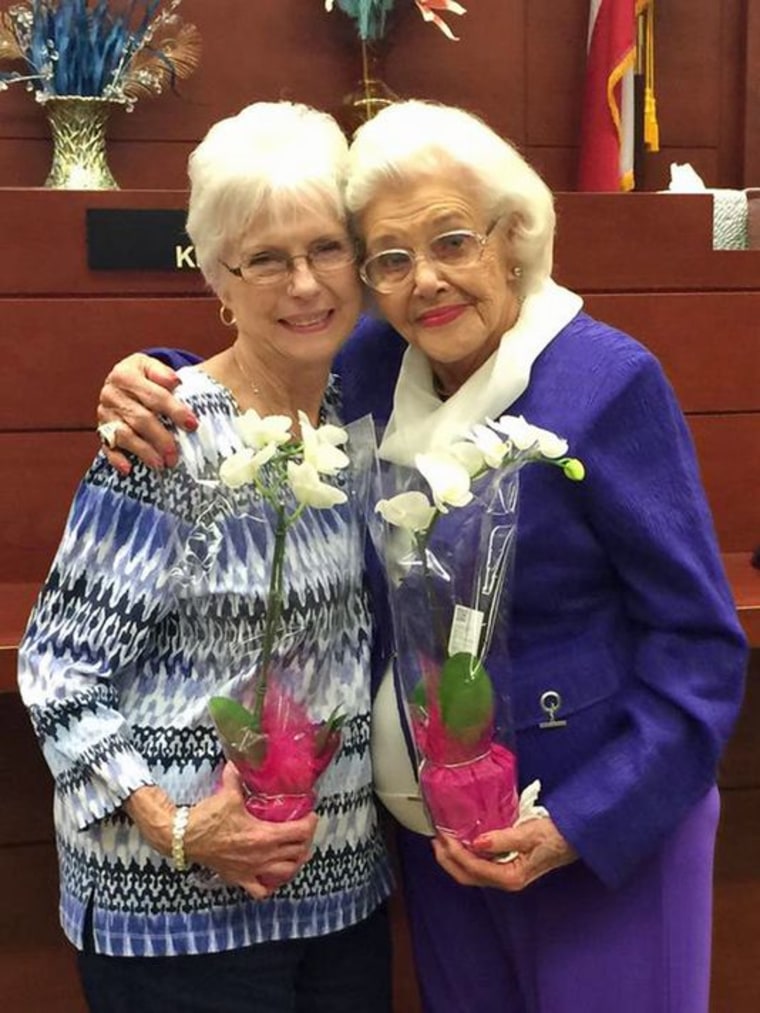 "As I have gotten older, it's kind of like my life is a beautiful jigsaw puzzle, but there was a piece missing," Clayton told TODAY.com. "And that piece was Mary. And I got her in my life puzzle, that's what I wanted to do, and that's what I did yesterday."
The women have a unique history: Smith's father and Clayton's mother were brother and sister, so they're actually cousins. But Clayton has raised Smith since she was a young teenager, she said.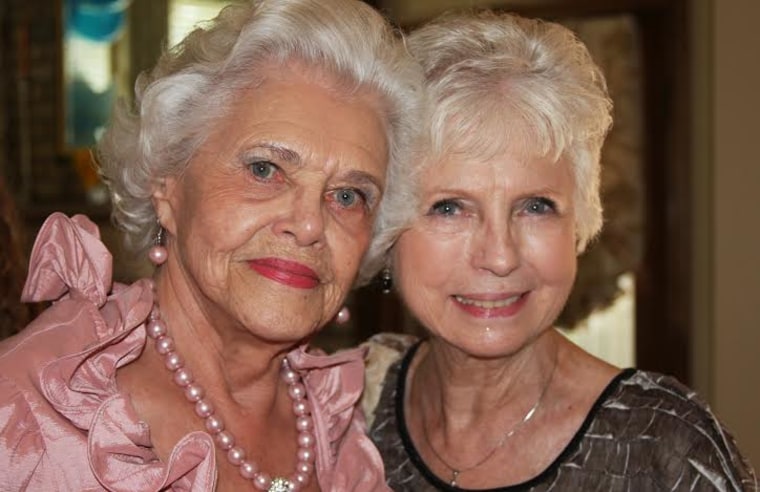 Smith's father died of a heart attack when she was a child and her mother suffered from mental illness, unable to take care of her daughter.
"I have been her mother ever since she was 13 or 14 years old, said Clayton, who already had two other daughters when she first took in Smith, an only child. "She always fit in beautifully. She was always my child and everybody knew that. We even look quite a bit alike."
Clayton, whose story went viral after she told a friend at The Dallas Morning News her plan, said she had always wanted to adopt Smith but didn't want to upset her biological mother, who died several years ago. But last month, on the day before Mother's Day, she brought up her wish to make their relationship official.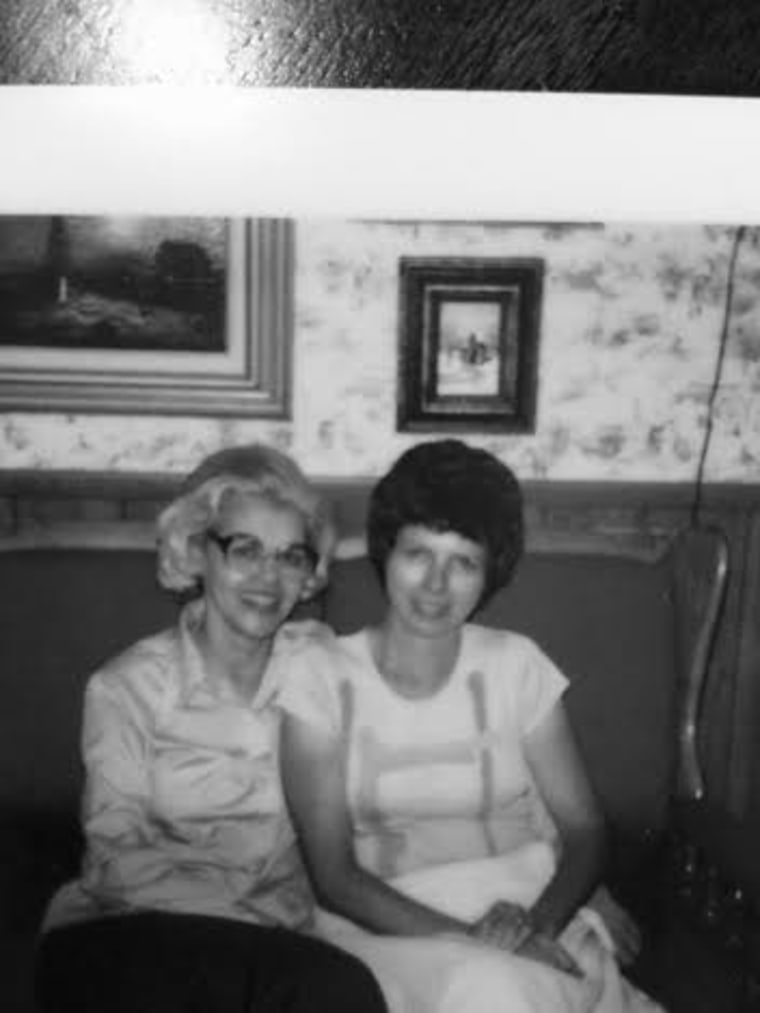 "I said, 'I need to ask you something.' And she looked at me, and probably thought, 'Oh my goodness, mother is going into a nursing home or something,'" said Clayton, who was widowed twice and lives alone in Dallas. "I said, 'I've thought about really adopting you for real for a long time, how do you feel about that?' And her face just lit up beautifully and she said that is the sweetest thing I've ever heard."
Smith, who has four children, told TODAY.com she was touched by the gesture.
"I've been a part of the family for 62 years, kind of permanently already," she said. "I was really pleasantly surprised that she would come up with that. She's very much that way — she always comes up with something special."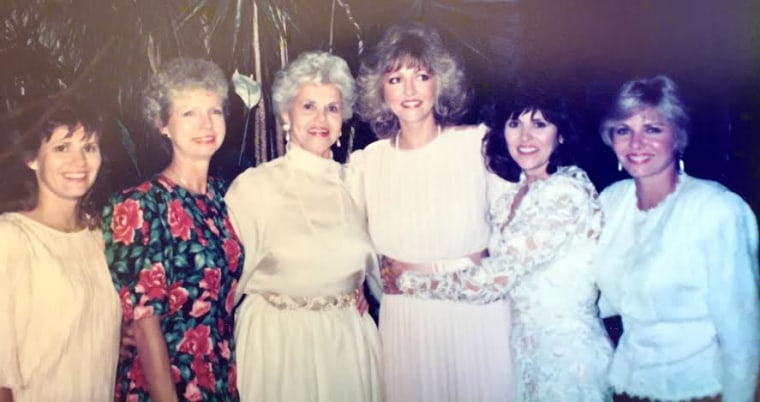 Traci Horton, Smith's daughter, told TODAY.com it's strange to think that her grandmother is really her first cousin once removed.
"She's Granny to me, and my mom is very lucky and blessed to have been raised by her," Horton said. "It's an amazing story, really."
"Can you imagine being a young mother with two kids and taking in your 13-year-old cousin and raising her as your own, and then having two more daughters after that?" she added. "Pretty incredible."