Sara Gilbert and Linda Perry sure will have a lot to talk about! "The Talk" co-host and her musician wife welcomed a baby boy on Feb. 28, and the birth was announced on the CBS show while co-host Sharon Osbourne held up a picture of the little guy.
His name is Rhodes Emilio Gilbert Perry, and he's Gilbert's third child. She has a son, Levi (10), and a daughter, Sawyer (7), from a relationship with producer/writer Allison Adler.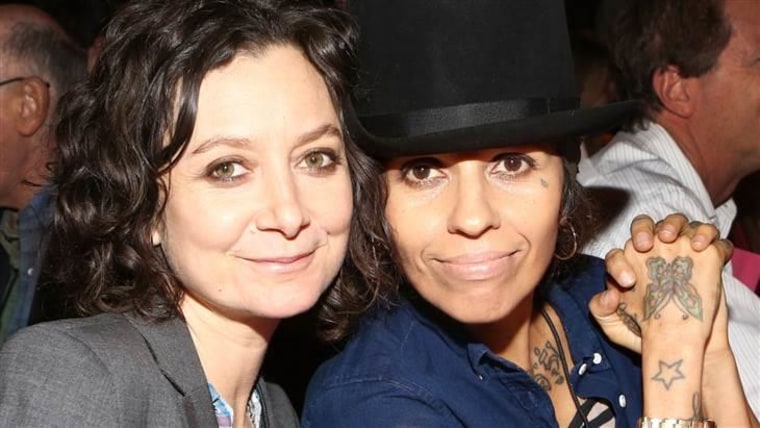 Perry and Gilbert wed in March 2014. Rhodes is their first child together.
Some of the "Talk" co-hosts took to Twitter to share good wishes:
We'll add ours: Congratulations to the happy couple on their new bundle of joy!