/ Source: TODAY Parenting Team
The Great American Eclipse, which will take place on August 21, is a once-in-a-lifetime event — not since 1918 has a total solar eclipse swept across the United States. As the moon passes between the sun and the earth, casting a shadow that will cause day to suddenly become night for those in the path of totality, many people will step outside to witness it.
But beyond the astronomical excitement, there have been serious safety concerns — specifically regarding children and how to prevent them from looking directly at the sun during the eclipse, which can cause damage to eye tissue.
For those students who have already started the new school year, school districts had a tough call to make on whether or not to cancel school for the day. In the end, some schools in the path of totality chose to remain open, providing students with an opportunity to experience the eclipse with protective eyewear and adult supervision, while other districts called an inclement weather day so children would not be outside unattended during the eclipse, which for many would occur precisely around dismissal time.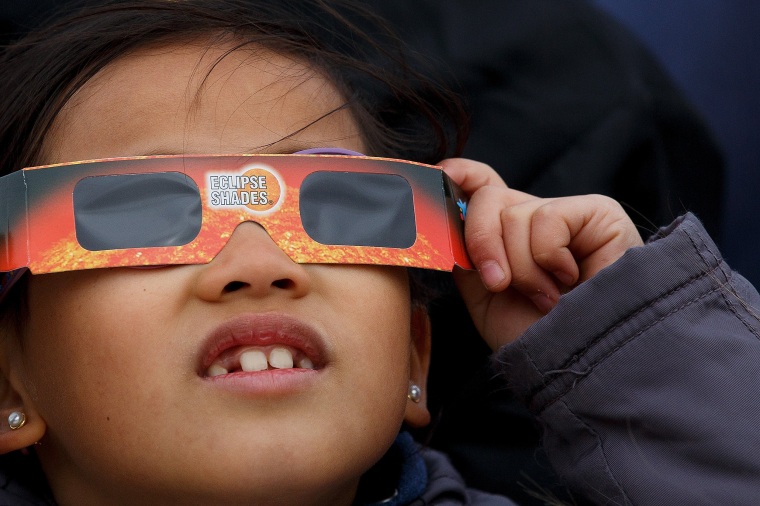 "This is an exciting event, and many of our schools here on the Space Coast have purchased eclipse glasses and organized lessons and safe viewing activities for students," Brevard, Florida Public Schools Superintendent Desmond Blackburn told TODAY Parents. His schools are located near the Kennedy Space Center and Cape Canaveral and while not in the path of totality, they will experience a partial eclipse. Schools will remain open on Monday, although absences will be excused if parents choose the keep their children home.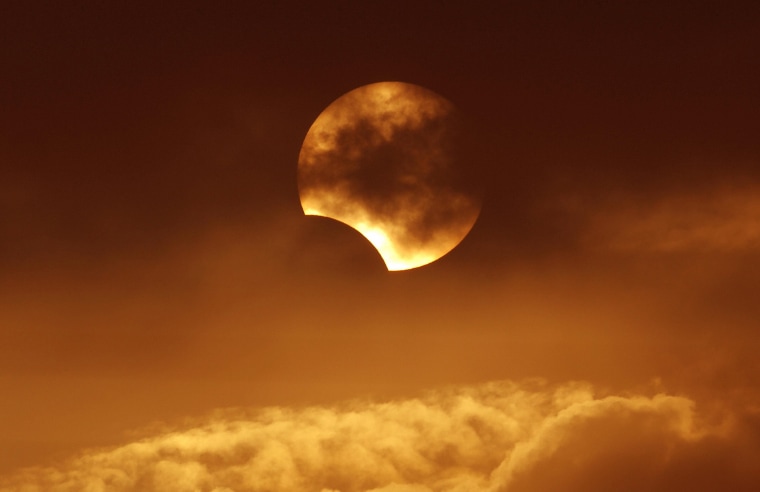 "But it's also a time to be cautious," said Blackburn. "We have more than 73,000 students, some of them very young, and we have a duty to ensure all of their safety while they are in our care. Routine outdoor activities in Brevard County will be moved indoors between 1:00 and 4:30 p.m. to reduce the risk of curious students looking directly at the sun and damaging their eyes."
Still, other schools, like those in the Edwardsville District 7, located in Illinois, not far from Carbondale, the location that will experience the eclipse for the longest duration, school is cancelled. Superintendent Lynda C. Andre issued a statement saying that the Board of Education approved the decision to make August 21 a non-attendance day.
NASA Planetary Science Director Jim Green says that students should experience the eclipse, with the right precautions in place.
"At NASA, eclipse safety is our number one priority," he told TODAY Parents. "I urge everyone to safely experience the eclipse; it's a wonderful opportunity for families and teachers to share the experience with children. My hope is that by encouraging kids to look up from a screen to the sky, it may spark their interest in science and space."
Still, he reminds parents that there is indeed a need for concern.
"It is never safe to look at the sun with the naked eye unless an individual is in the path of totality and during the minutes of totality," he said. "The only safe way to look directly at the uneclipsed or partially eclipsed sun is through special-purpose solar filters, such as eclipse glasses or hand-held solar viewers. Homemade filters or ordinary sunglasses, even very dark ones, are not safe for looking at the sun."
Back in the day, eclipses weren't always so fraught.
Luke Alberts of Brooklyn, NY remembers the 1979 total eclipse — as a fourth grader in Provincetown, MA, his class prepared for the event by making "reflective boxes students could wear over their heads" also known as pinhole projectors. "In the end, rain prevented us from seeing anything," he told TODAY.