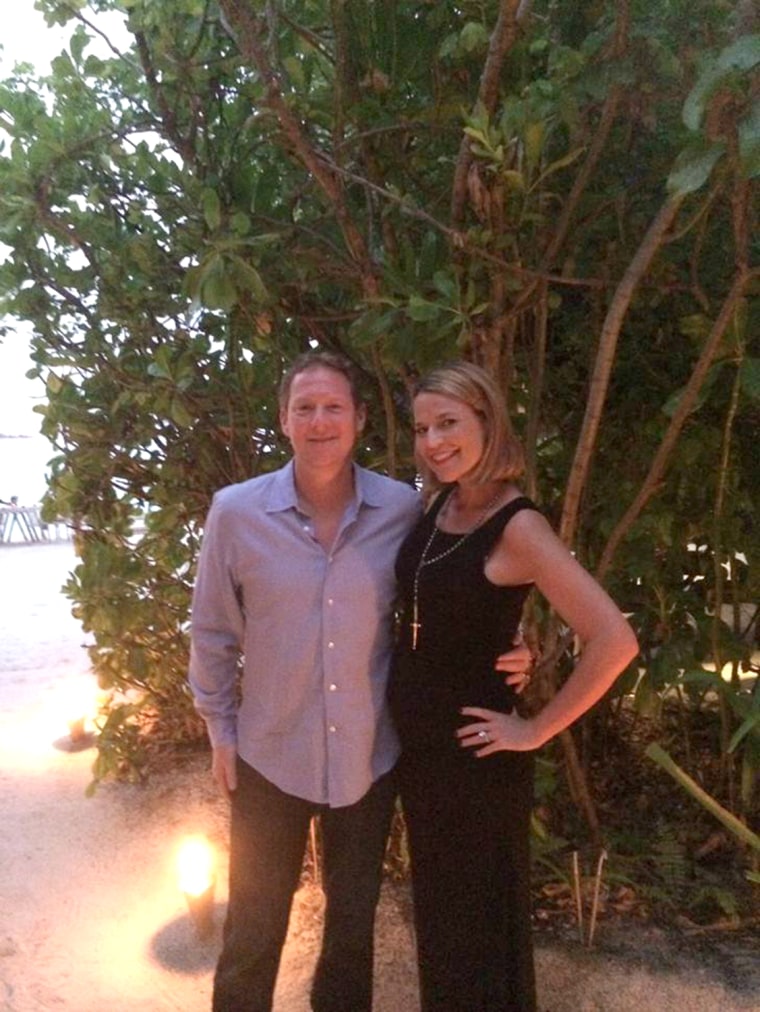 Hi everybody. This week I am off work and on my honeymoon. (I know, I know. Who goes on a honeymoon five weeks after getting married? I'm doing all kinds of things slightly out of order.)
Even before I left home, I was boldly predicting that this was going be the best vacation of my life. Why? Well, for one, I am enjoying a great sunny beach in a cool island locale. And more to the point: for the first time in my adult life, I am not secretly worrying about how I look in a bathing suit!
I like to think I'm not overly self-conscious. But I think everyone not named Kate Upton probably has a little bit of bathing-suit-in-public anxiety. I do, anyway. I'm the person who keeps the shorts or the wrap on as long as possible. And yes, I have walked sideways into the water in a vain attempt to shield sunbathers from an unfortunate backside view. Don't get me wrong, I don't mean to complain and goodness knows, I am thankful for a healthy body. But, that said, the pregnancy beach vacation is… glorious.
Before I left, I vowed: I am going to let it all hang out. I'm wearing a roomy one-piece with the stretchiest material mankind has invented. I am exhaling. Whilst relaxing seaside in the evening, I am going to wear a caftan or a muumuu or a perhaps a tent. I am going to eat what I want. I am going to drink what I want (hello, chocolate milkshake! calcium for baby's growing bones!). I am just going to enjoy the miracle that is pregnancy and be thankful every minute for good fortune, and good guacamole.
And this got me thinking: what's stopping me, or us, from adopting this attitude forever? That's one lesson I'm learning already from my baby. How to relax, let go, go easy on myself and be thankful for the miracle of creating life, and for what the bodies God gave us can do. If I could maintain that zen-like attitude well past my vacation – THAT would be a miracle, too!
TODAY anchor Savannah Guthrie is blogging about her pregnancy for TODAY Moms; follow along with Savannah's Maternity Musings.