Some of us may have a hard time remembering exactly what we were doing last August 13, but that's not a problem for Savannah Guthrie — it was the day her whole life changed.
On that day in 2014, she and husband Michael Feldman welcomed Vale Guthrie Feldman into the world.
Since then, Vale's been charming not only her parents but TODAY viewers as well! So in honor of Vale's momentous first 365 days, here are seven of our favorite moments from the past year:
Vale, meet Matt Lauer (and the rest of the world)
Just days after her birth, Savannah called into the show and talked about how Vale was doing, how they chose her name, and all sorts of other questions.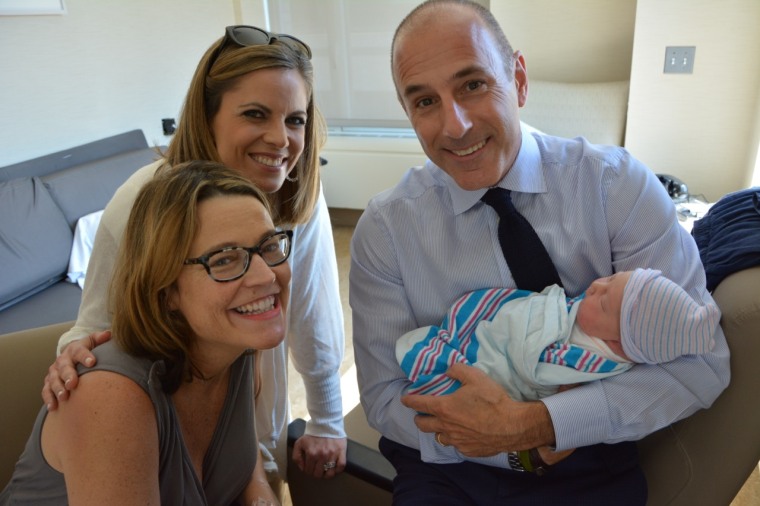 Plus, we saw photos of Matt holding the little one in the hospital!
Vale makes her TODAY (and TV!) debut
Savannah and Vale surprised everybody by showing up on set on Sept. 29, and immediately Vale was held by Matt — who got another surprise. "I think she may be pooping," he grinned.
Ah-choo! Vale finds mom's sneezes hilarious
You never know what's going to make a baby giggle uncontrollably. In Vale's case, it was definitely mom's sneezing. Savannah explained they'd been playing a sneezing game with Vale for a few days, but then the little girl gave off her own sneeze — and that got her laughing, too!
V is for Vale, C is for Cookie
When she turned six months, Vale made another visit to the TODAY studio and met a very special, very furry, very blue friend: Cookie Monster!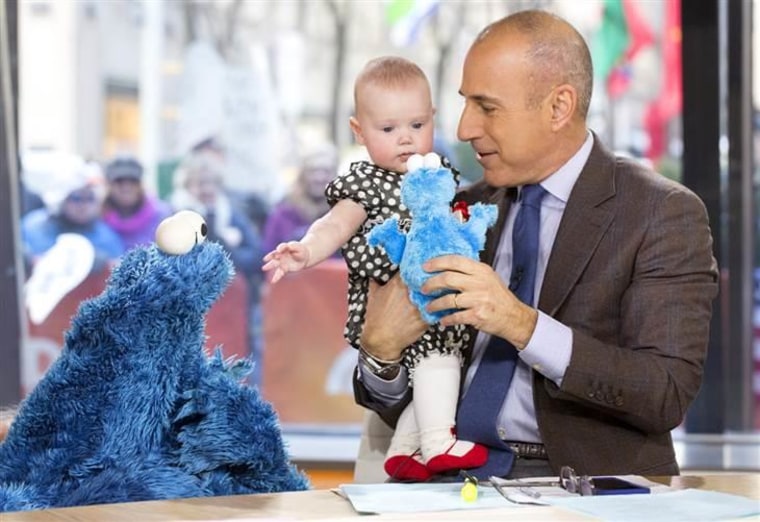 Naturally, Matt gave her a hand.
Vale makes an adorable mess
Clearly taking her cue from Cookie, Vale managed to cover almost her entire head with food in this amazing Instagram image from Savannah, who wrote, "Pardon me, do I have something on my face?"
Making meetings more fun at TODAY
Long meetings in stuffy offices are made 100 percent better by the addition of a chubby-cheeked baby.
Vacation! All Vale ever wanted
After the challenges of just Being a Baby for months on end, clearly the gal needed a break. So she convinced her parents to take her away from it all for Mother's Day!
MORE: Vale 'visits' TODAY on her birthday; check out her homemade cake
And here's to all the other wonderful moments from the past year we couldn't fit in here. Happy birthday, Vale! You're a present to your mom (and to us) every day.