Pink and her family are gearing up for the arrival of baby No. 2, so they're soaking up as much peaceful beach time together as they can.
The 37-year-old Grammy winner shared a photo of her husband, former motocross racer Carey Hart, and their daughter, Willow Sage, 5, enjoying a serene pink sunset along a California beach.
"You guys are super cute but you're blocking my sunset picture," the "Just Like Fire" singer quipped in the pic's caption.
This will be Pink's second child with Hart, with whom she tied the knot in 2006.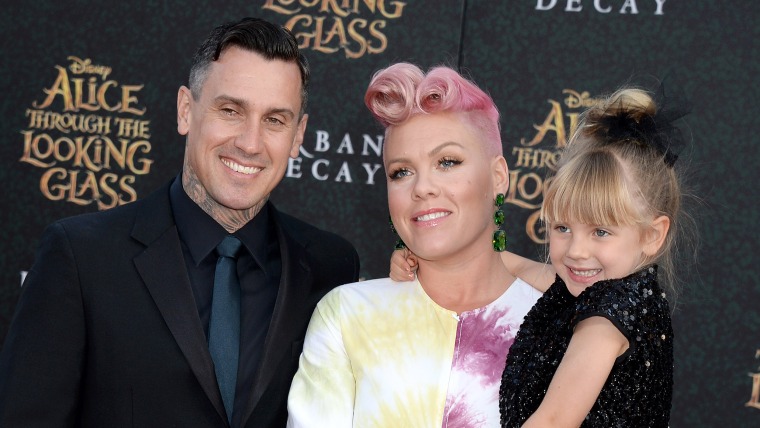 Last month, the pop star thrilled fans with her pregnancy news, which she revealed in a gorgeous Instagram shot.
The photo found the rocker sporting a celebratory top hat and an impressive baby bump. In the caption she wrote simply, "Surprise!"
RELATED: Pregnant Pink bares (almost) all in nude Instagram pic
Little Willow joined mom in the photo, and it's clear she's excited about her new sibling on the way, or haven't you seen the sweet pic of big sis learning how to diaper a baby doll?
Congrats again to the whole family!