Christopher Filipos is gentle and friendly, with huge blue eyes that peek out through the thick lenses of his wire-rimmed glasses. He enjoys cowboy movies and Barney and loves to chat about celebrations and vacations. He can dress himself but relies on his parents to bathe him and brush his teeth. A babysitter helps him off the school bus every weekday afternoon.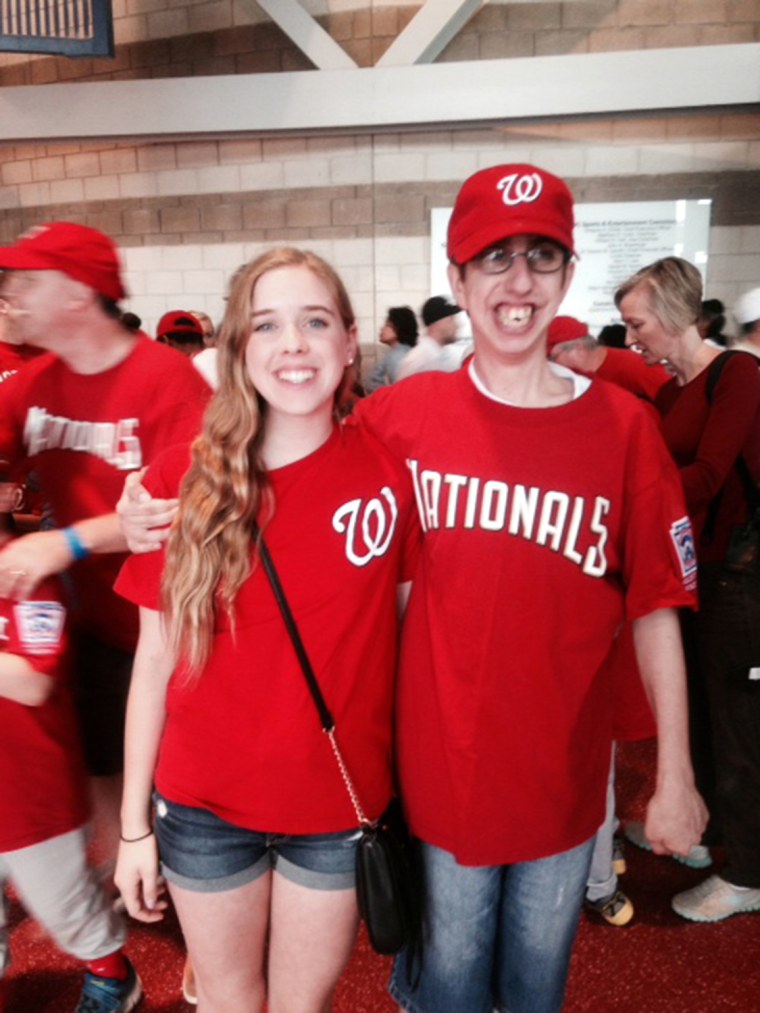 "In my mind, Christopher is still a little kid," says his mom, Laura Bos. But Christopher is 21, with multiple disabilities of an unknown origin, and his mom says she knows, "At some point we have to start thinking of him as an adult and helping him to experience more of an adult life."
Just like the parents of typically developing kids, parents of disabled children anticipate a time when their child can move toward greater independence. Sending a healthy, typically developing teen off to college can be hard enough. For parents of special needs children, the decision to move a child to a community-based residence, or group home, can be emotionally wrenching.

Of the nearly 5 million Americans with intellectual and/or developmental disabilities, more than 600,000 live in community homes, according to The Arc, a national advocacy organization for people with intellectual and developmental disabilities. Disabled people are living longer, and their caregivers, obviously, are aging too. So an increasing number of families will be helping their kids make the transition from the family home to group homes.
Christopher has one more year in the public-school system where he lives in Arlington, Virginia, before he ages out. He's on a housing list to be considered when an appropriate group-home vacancy arises in his area.
It's a reality that tears at Bos, 56. "I know a group home could be a great opportunity for Christopher in our community. At the same time, I'm heartbroken at the idea of moving him away from me and his dad. I'm thinking this would be too soon and he's not ready, but when will he be ready? I'm not going to be around forever."
Sometimes it seems like there's no right time, agrees Paul Waga, an assistant residential director with Community Interactions Inc. in Swarthmore, Pennsylvania. But all families need to have a game plan.
"Like everything else in life, you have to think about the future," Waga says. "All parents want to rest assured that their loved one is still going to get the very best care after the parents can no longer provide it."
That's the issue that pricks at the heart and conscience of Marjorie Smith. Her son, Avery Kahn, 18, has a diagnosis of Fragile X syndrome and autism. Smith says she can barely fathom the day when she won't be able to play Cookie Monster with Avery, when she won't be there to make him feel special and loved.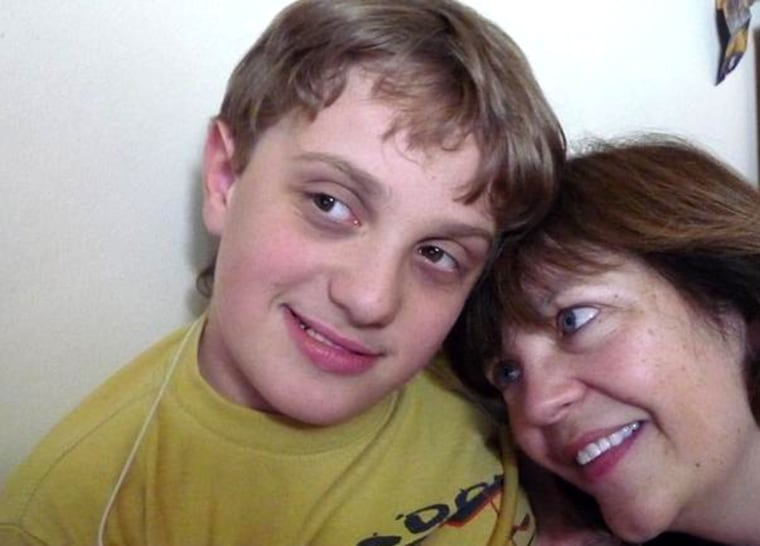 Her son can speak a few two-word sentences and is very agile with his laptop, which he carries from room to room in the home he shares with his mother and brother in Denver. He loves YouTube clips such as the trailer for the movie "Night at the Museum" and watches them over and over.
"I've probably got more patience for Avery than anyone else in the world," says Smith, 55. "What's going to happen when he's in a living situation where someone is being paid to care for him? I worry for his quality of life and his dignity, that other people won't have as much patience and respect for him." 
That's a main concern of many parents, says Waga. It's all about the individual and meeting their needs, so parents need to be investigate to make sure a particular group home is right for their child.
"Look at the website for your state's department of public welfare," he says. "From there, check out provider agencies' histories, backgrounds, citations, and regulations. That will give you a rough idea of what goes on with specific providers."
The staff's measure of compassion for the residents is the cornerstone of any home. "I'd hope that you don't go into this field unless you have a level of care, love, and commitment to serving these individuals," says Tammy Holt, a residential house manager in Fairfax, Virginia. "I care for them and love them and it shows. That's a very key piece to their stability and well-being."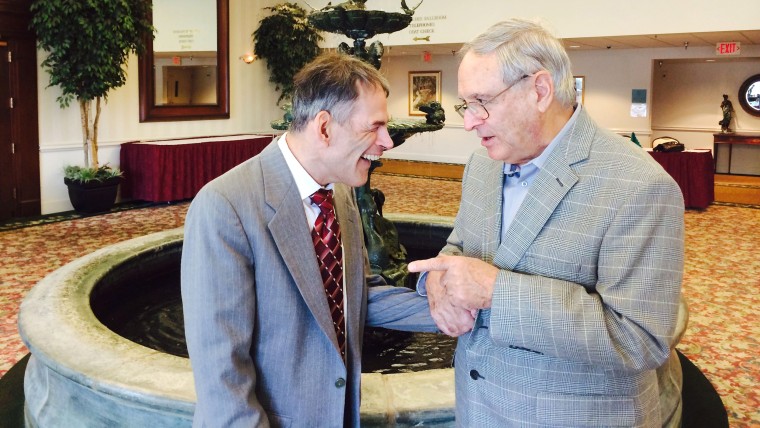 Bob Dupwe's story is the sort that gives hope to parents on the verge of moving their adult special-needs children out of the family home. Tim Dupwe, 51, lives in Holt's group home. He was born with a chromosomal abnormality called Cri-du-Chat syndrome. He can say a few words, such as "Mama," and mostly communicates via pantomime. His housemates — all male — vary in their levels of ability and functioning, and all are a good fit for the home, Holt says. "All of my guys are very active and able to go out and enjoy community events such as movies, festivals, shopping, and eating out."
Tim's dad, Bob, who's 74, says he finally can relax. "Early on, we were so concerned about Tim living in a situation that would be terrible or dangerous," he says, noting that his son will walk directly into traffic, for example, if not properly supervised. "That's why it's important to make sure you find a quality organization."
He and his wife believe that Tim's house, a Chimes Virginia program, has the right kind of staffing. "It's the first time in our lives that we don't worry about him," he says. "Tim is living in the most normal situation possible. He has a lot of friends, and people enjoy being around him. We're a very important part of his life, but we're not everything."