It's been nearly a year since Olivia Wilde welcomed son Otis, and the actress opened up about the changes her body has gone through since pregnancy in a candid new essay for Shape magazine.
The 31-year-old wrote that she is "not in perfect shape," adding, "I'm softer than I've ever been, including that unfortunate semester in high school when I simultaneously discovered Krispy Kreme and pot."
Wilde called childbirth "an extreme adventure that is definitely not for the faint of heart." However, she proclaimed that she'd gladly go through it again.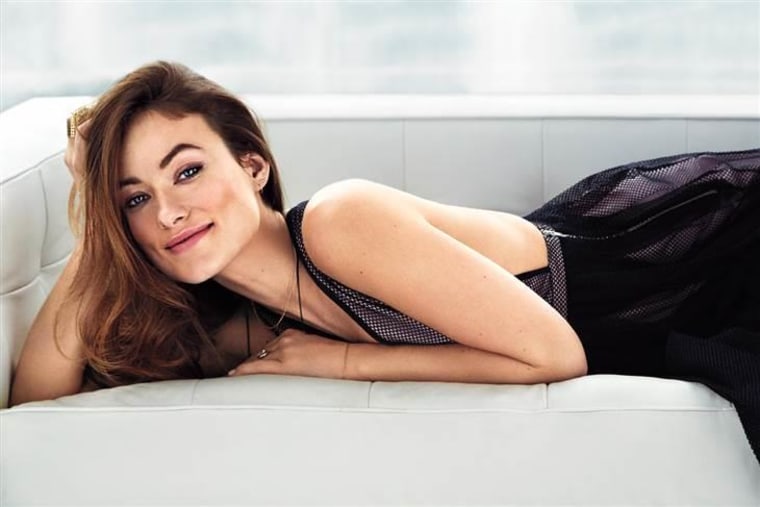 "That day was wild, but weirdly I can't wait to do it again. I confronted my own intense strength and was pretty damn impressed by it," she said.
The mom of one went on to compare her post-baby body to "a partially deflated pool toy."
"After giving birth, I joined the ranks of millions of new mothers when I moaned, 'Why do I still look pregnant? Is there another one stuck in there?' But luckily, that part doesn't last long."
In the months following Otis' birth, Wilde tried a number of trendy workouts, including spinning, Physique 57 and Pilates, but found that the best fitness routine is one that's fun — which for her, meant dance class.
"I believe in a world where mothers are not expected to shed any physical evidence of their child-bearing experience," she wrote. "In that same world I believe there is space for exercise to be as much a gift to your brain as it is to your body.
"I don't want to waste my time striving for some subjective definition of perfection. I'd rather rebuild my strength while dancing my ass off ... literally."
The full story appears in the April issue of Shape, currently out on newsstands.
Wilde isn't the only celebrity mom to speak out about taking pride in one's body after giving birth.
Hilary Duff, who recently shared a bikini selfie on Instagram, told Ellen DeGeneres yesterday, "I'm just so proud of my body and what it's done for me. It gave me the most beautiful little boy and I feel strong and powerful and I wanted to inspire other women."
And though Drew Barrymore recently told Glamour that after giving birth twice, "You feel like a kangaroo with a giant pouch; everything's saggy and weird," she tries to stay focused on what's important.
"You think about how beautiful it is that you're able to make children," she said. "When I lose sight of that, I exercise, read Dr. Seuss's 'Oh, the Places You'll Go!' and spend time with my kids. Then I start to see things that are bigger than myself."
This article was originally published Mar. 31, 2015 at 7:14 p.m. ET.